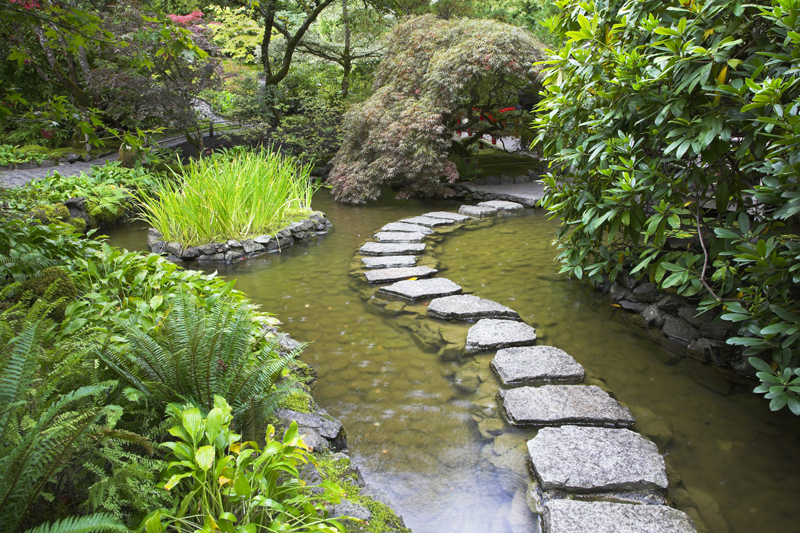 A traditional fairy garden was intended to provide fairies with places to live. Over the years, this has changed until now they're pretty much places to display manufactured fairies. The original ones used to only feature plants preferred by fairies, but that has also changed as well.

A belief in fairies may be a reflection of the universal need of humans to acknowledge the presence of the invisible realm of existence, which also includes our thoughts, emotions, and imaginations. Some people choose to populate this with otherworldly creatures, such as angels, fairies, spirits, and the like.

Belief in fairies appears to be universal. Fairy lore existed in Greece as well as Europe and the British Isles. Fairies appear in quite a few Celtic folk tales. In earlier centuries, people believed these creatures were real.

Historically, fairies haven't always been seen as sweet, innocent, fun loving beauties. Rather, they could do undesirable, malicious, or mischievous things. This is borne out by the fact that in earlier times people used certain plants or concoctions either to protect themselves from fairy mischief or to break fairy spells.

No one has ever proven the physical existence of fairies. The photos that purportedly showed fairies in the early 1900s were fake. This became known as the Cottingley Fairy Hoax.

Special concoctions are known as fairy dust. These supposedly enabled people to see fairies. Supposedly, eating a jam made from pot marigolds gives people this ability. Traditionally, the most auspicious times to see fairies were on Beltane (Celtic May Day) and Midsummer (June 24).

Folklore as well as literature provides accounts about specific fairies. Pease Blossom appears in "A Midsummer Night's Dream" by William Shakespeare. She was the flower fairy attendant for Titania, the fairy queen. In medieval times, people believed that Titania was the wife of Oberon.

There are various kinds or groups of fairies, which are typically named for their abode or habitat. Examples include flower fairies, tree fairies, and nature fairies. There were specific ones that fulfilled specific purposes. For instance, one protected the unripe hazelnuts from being picked prematurely. Tree spirits are said to dwell in trees and groves, especially ones sacred to the Druids, such as oak, thorn, birch, willow, rowan, ash, birch, and elder.

For a more critical look at the history and origins of fairy lore, there is a comprehensive, ground breaking book "At the Bottom of the Garden-A Dark History of Fairies, Hobgoblins, and Other Troublesome Things" by Diane Purkiss. Released by NYU Press, this covers the entire folklore and history of fairies around the world.

One of the earliest books on the subject was "The Secret Commonwealth of Elves, Fauns, and Fairies" by Reverend Robert Kirk, who lived in the late 1600s in Aberfoyle, Scotland. This remained in print until the 1990s. At the time he wrote this book, it was common for people to leave out food for fairies in order to keep on their good side and assure good luck. Some fairies could reputedly bring harm or illness and supposedly abducted children. Kirk believed that people with the Second Sight could see fairies.

Foods that were favored by fairies include toad stools, apples, fairy butter (a special fungus that grew on the roots of certain plants), fairy cheese, milk flavored with honey, wine and sweets, particularly cakes. Dogwood fruits are known as pixie pears.




Related Articles
Editor's Picks Articles
Top Ten Articles
Previous Features
Site Map





Content copyright © 2022 by Connie Krochmal. All rights reserved.
This content was written by Connie Krochmal. If you wish to use this content in any manner, you need written permission. Contact Connie Krochmal for details.