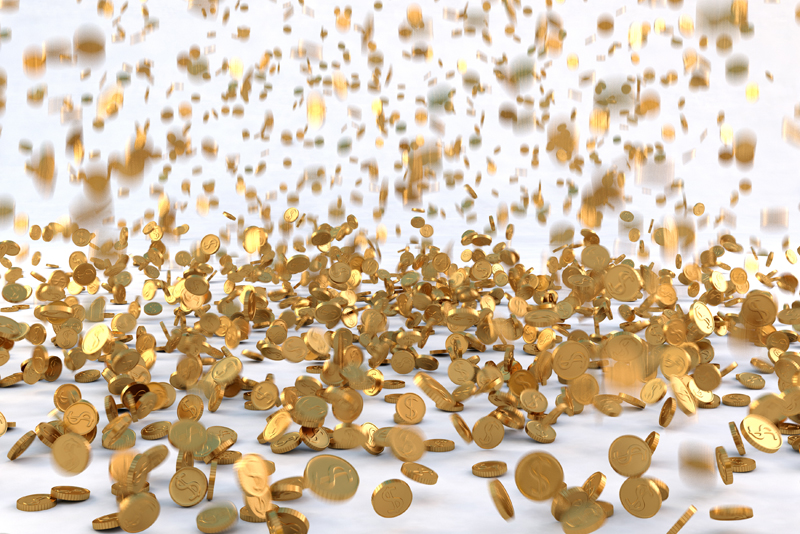 The 1909-S VDB Lincoln cent is not exactly rare to find. While there is a good supply of the coins around, it is not the easiest one to find. Approximately 484,000 pieces were issued which caused an immediate collecting sensation. Generation after generation has searched for this particular Lincoln cent.

The story for the 1909-S VDB is much the same as that for the 1909 VDB cent, the only difference is that the San Francisco version had a much lower mintage. The initials stand for the artist Victor D. Brenner. When the coin was first issued the Secretary of the Treasury called an emergency meeting at which it was decided to remove the initials.

This resulted in the production of 1909 and 1909-S cents without the VDB that same year. It could be argued what the rational was for an emergency meeting that necessitated the removal of the initials. The Treasury Secretary of the time definitely had no shortage of ideas to support his case. Part of the controversy seems to be that Brenner had no shortage of ideas of his own on the self-promotion of his art works.

All of this easily contributed to much distrust between Brenner, the Treasury Secretary, and the Chief Engraver of the time, who apparently did not like any outside artist being used either. As such the 1909-S VDB was quickly discovered by the public. It is obvious that some of them were saved as opposed to being spent.

This has helped the demand for this particular cent as the demand is likely to outstrip the supply of this particular item. With or without the various hoards that have been discovered through the years, many examples of the 1909-S VDB have survived to date by being circulated.

If the 1909-S was a stock it could be considered to be the bluest of the blue chips in the rare coin market. While it does not make spectacular price increases. it does make a steady progress to higher price levels. This is a coin that helped to launch thousands if not millions of coin collections. It was and is still the most expensive Lincoln cent in existence in circulated grades.

The 1909-S VDB Lincoln cent will always have a special place in history and coin collectors hearts. There will always be collectors looking to add this elusive coin to their collections. You just have to be able to afford one.



Related Articles
Editor's Picks Articles
Top Ten Articles
Previous Features
Site Map





Content copyright © 2022 by Gary Eggleston. All rights reserved.
This content was written by Gary Eggleston. If you wish to use this content in any manner, you need written permission. Contact Gary Eggleston for details.