Malaria Drug Treats Recurrent Miscarriage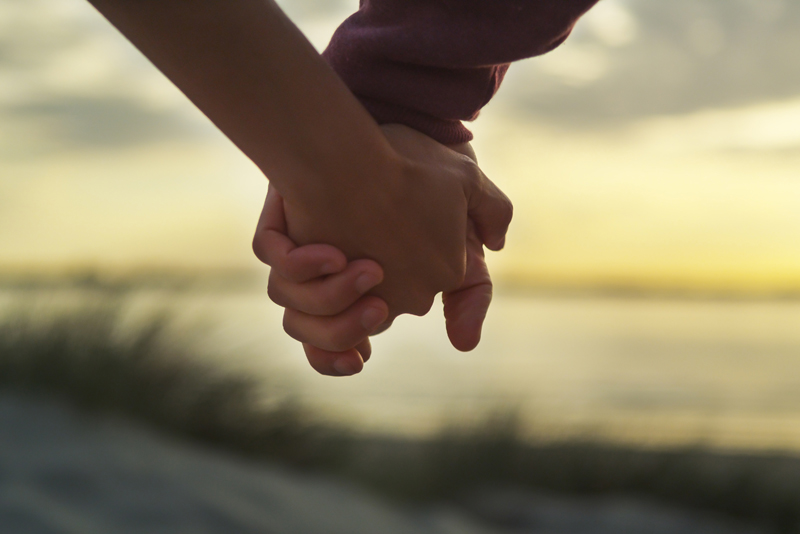 A drug commonly used for treating malaria is showing promise as a much-needed solution for women who have been plagued with the devastation of recurrent miscarriage. The treatment is inexpensive, easy to take - no shots or infusions - and has demonstrated safety in a number of prior studies.

Pioneering this new treatment is consultant obstetrician and gynecologist Dr. Hassan Shehata who practices in the UK at Epsom Hospital, Surrey, The Portland Hospital for Women and Children, and The Miscarriage Clinic both in London. The new treatment shot into the headlines after one of Dr Shehata's patients who had experienced 20 miscarriages gave birth to a son after being prescribed the immunosuppressive, anti-malaria pill: hydroxychloroquinone.

Pregnancy loss has long been linked with a hostile, over-active immune system and hydroxychloroquinone is a widely used immunosuppressive drug. The rationale behind this novel anti-miscarriage treatment is that by quieting over-active and over-aggressive components of the immune system, the womb may become more baby-friendly, allowing pregnancy to proceed normally.

Dr Shehata is one of a growing number of physicians who test the level and activity of key immune cells such as natural killer cells (NK cells), when evaluating women who have experienced recurrent pregnancy loss. Elevated levels - or over aggressive activity - of NK cells have been linked with miscarriage in a number of studies and immune-targeted treatments may be very successful for some women who suffer from autoimmune pregnancy loss.

Although other treatments such as steroids and IVIG (intravenous immunoglobulins) are currently available for suppressing NK cells during pregnancy they do carry a certain element of risk and in the case of IVIG: very high expense. For some of Dr. Shehata's patients, hydroxychloroquinone treatment has worked after other more widely used immunosuppressive treatments have failed.

The anti-malaria drug hydroxychloroquinone is an immune-modulating, anti-inflammatory drug which has long been used to curb inflammation in conditions such as lupus and rheumatoid arthritis. Hydroxychloroquinone is known to cross the placenta and enter cord blood therefore a number of studies have sought to evaluate it's safety in pregnancy.

The largest study to date on the efficacy and safety of anti-malarial drugs in early pregnancy was published in 2011(1). This study discovered that women who were treated with anti-malaria drugs did not experience increased miscarriage risks, nor did they have serious adverse effect from the treatment. The chances of miscarriage in women using anti-malarian treatments - chloroquine and quinine - were similar 26-27% which is not dissimilar to average miscarriage rates in healthy women. No differences in birth outcomes were noted in women who received anti-malaria treatments.

Other studies (2) which have examined the outcome of hydroxychloroquinone in pregnant patients have similarly concluded that the drug is safe with no evidence of birth defects or toxicity. A 2005 review of the drug in patients with connective tissue diseases concluded that:

"...HCQ should probably be maintained throughout pregnancy in patients with SLE (lupus) and it does not seem necessary to advise against breastfeeding."

A 2006 study (3) compared the outcomes of 56 women who used hydroxychloraquinone continuously throughout pregnancy with outcomes of women who did not undergo treatment. Occurrence of miscarriage, stillbirth, pregnancy loss and birth defects were similar between groups and the researchers concluded:

"We recommend the continuation of HCQ treatment during pregnancy. Our findings are consistent with prior reports of the absence of fetal toxicity. Similar to studies of non-pregnant women, the cessation of HCQ treatment during pregnancy increases the degree of lupus activity."

Yet another study (4) published in 2003 evaluated the outcome of continuous treatment with hydroxychloroquinone in 133 pregnancies at two different doses: 200mg twice per day or 200 mg once per day. Results were compared with those of untreated women and the study concluded that:

"Our findings support preliminary evidence for the safety of HCQ therapy during pregnancy. This treatment probably should be maintained throughout pregnancy in patients with systemic lupus erythematosus."

It can take a number of months for hydroxychloroquinone to reach full effectiveness within the body so treatment is usually commenced some months prior to conception. For women who have struggled with recurrent miscarriage, hope may be on the horizon thanks to Dr. Shehata.



References:


(1) Adverse effects of falciparum and vivax malaria and the safety of antimalarial treatment in early pregnancy: a population-based study. Dr R McGready et al.
The Lancet Infectious Diseases, Early Online Publication, 13 December 2011 doi:10.1016/S1473-3099(11)70339-5

(2) Autoimmun Rev. 2005 Feb;4(2):111-5. Epub 2004 Dec 14. Safety of hydroxychloroquine in pregnant patients with connective tissue diseases. Review of the literature.
Costedoat-Chalumeau N, Amoura Z, Huong DL, Lechat P, Piette JC.

(3) Arthritis Rheum 2006 Nov;54(11):3640-7. Hydroxychloroquinone in lupus pregnancy
Clowse ME, Magder L, Witter F, Petri M.

(4) Arthritis Rheum. 2003 Nov;48(11):3207-11.
Safety of hydroxychloroquine in pregnant patients with connective tissue diseases: a study of one hundred thirty-three cases compared with a control group.
Costedoat-Chalumeau N, Amoura Z, Duhaut P, Huong DL, Sebbough D, Wechsler B, Vauthier D, Denjoy I, Lupoglazoff JM, Piette JC.


Related Articles
Editor's Picks Articles
Top Ten Articles
Previous Features
Site Map





Content copyright © 2022 by Hannah Calef. All rights reserved.
This content was written by Hannah Calef. If you wish to use this content in any manner, you need written permission. Contact Hannah Calef for details.