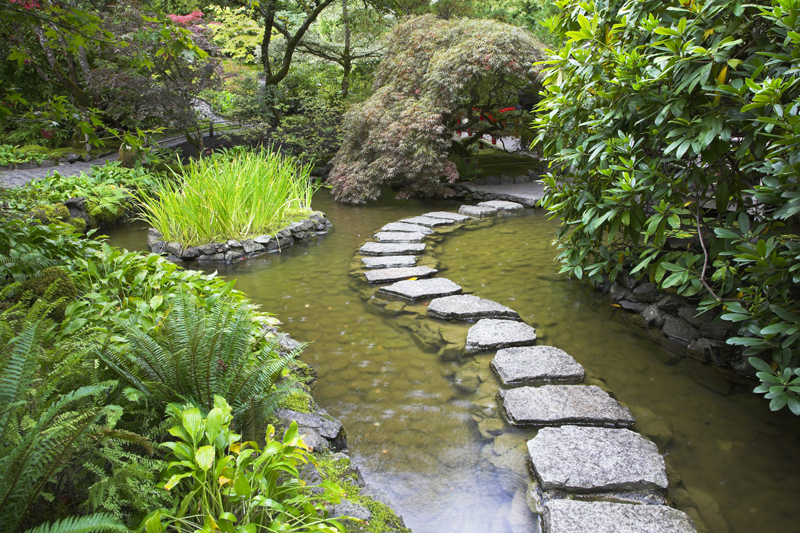 There were flower fairies, tree fairies, and nature fairies. Specific fairies were said to fulfill specific purposes.

A number of plants have long been associated with fairies. These plants are very suitable for traditional fairy gardens like those found in the British Isles. In some cases, there were special relationships between specific kinds of fairies and a specific species of plant. Examples include the following plants.

Fairies were said to use various kinds of plants or flowers for bedding, especially for their babies. These include tulip and rosemary blossoms along with fern fronds.

One fairy, known as Pilliwiggin, who has been described as a tiny nature fairy found in England, lives in the small flowers of fairy gardens, especially thyme and bluebells that grow under oak trees.

Bluebells (Hyacinthoides spp.) are also known as fairy bells and were mentioned as a fairy plant by William Shakespeare in "A Midsummer Night's Dream." Fairies are reportedly the only ones who can hear the music of bluebells, which plays a part in their midnight revelries.

Common mallow (Malva sylvestris) is also known as fairy cheeses. The name comes from the intriguing flat, disk-like seeds.

Cowslips (Primula veris) have traditionally been considered a fairy plant. It has a number of common names that refer to fairies, including fairy bells, fairy cups, fairies' basins, and fairies' flower. In some area of England, it was a custom to plant primroses around fairy trees. Both cowslips and primroses were used by fairies to find gold. These plants are considered sacred to fairies. A specific fairy named Ariel was reportedly very fond of primroses.

Earthnut (Conopodium majus) is also known as fairy potatoes. This plant is said to belong to fairies, especially to the fairy shoemaker.

Harebell (Campanula rotundifolia) has long been considered a fairy plant, particularly in some regions of England. Several of its common names refer to fairies. These include fairy cap, fairy cup, fairy bells, fairy fingers, and fairy thimble.

Lady's mantle (Alchemilla vulgaris) is used as a magical plant to cure an animal that has been wounded by elves' arrowheads.

Mare's tail (Hipparis vulgaris) is similar to horse tail. The plants have long been associated with fairies and goblins.

Milkwort (Polygala vulgaris) is associated with fairies for it is called fairy soap. In Ireland, fairies reportedly used the root and leaves as soap.

Moschatel (Adoxa moschatellina) is known as fairy's clock. The name refers to the green clock-face with red anthers that stare out in four different directions.

Purging flax (Linum catharticum) is also called fairy flax, lady's lint, and fairy woman's flax.

Ragweed or stinking willie (Senecio jacobaea) is a plant that enables fairies to fly. They use the stems as brooms. If so, the puzzling question is why fairies are typically depicted with wings. Ragweed was also used as shelter for fairies during bad weather.

Originally native to the British Isles, this ragweed became established in America as a winter annual, biennial, or perennial. This weed occurs mostly in parts of Canada, the Northeast, and Pacific Coast.

Roses were a favorite of fairies for both the beauty and fragrance of the flowers.

Saffron was used by fairies as a dye and for fairy cakes. The latter are a favorite food of the fairies.

Thyme was a special fairy plant. No fairy garden would be complete without it. This is mentioned prominently in "A Midsummer Night's Dream." Shakespeare wrote that Titania, the fairy queen, slept on a bed of wild thyme. According to folklore, thyme could be used to protect people against mischievous fairies. Concoctions containing thyme could also enable people to see fairies.














Related Articles
Editor's Picks Articles
Top Ten Articles
Previous Features
Site Map





Content copyright © 2022 by Connie Krochmal. All rights reserved.
This content was written by Connie Krochmal. If you wish to use this content in any manner, you need written permission. Contact Connie Krochmal for details.