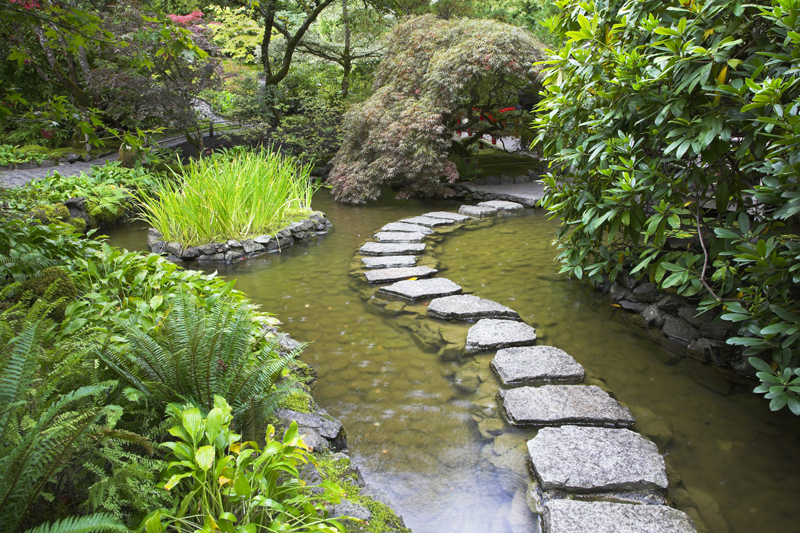 Despite the bad winter storms much of the country is experiencing, spring is coming even though it may not be as quickly as we would like. Banish those late winter blahs by planning the new gardening season.

If you haven't already done so, order those seeds or plants. Otherwise, you might be disappointed if an item is sold out. This is especially true if you're ordering plants.

So far as I can tell, the winter has taken a toll on some of the hardy evergreen shrubs in my backyard. Several of my abelias look quite bad, and may not make it. But, I won't really know for sure until things warm up. However, I can go ahead and begin thinking about what to replace them with just in case.

Before the new gardening season begins, think about what changes you would like to make to make your garden work better for you. Perhaps, some plants languish and never do well no matter what you do. Consider replacing them with something more suited to the spot.

Think about ways you might simplify gardening maintenance and planting. There are ways to continue gardening even when one can no longer bend and stoop any more. Consider the free standing elevated planting boxes and planters. Some of these are even self watering, which minimizes another gardening chore. Green walls are another alternative that are easy to plant and maintain.

For convenience, consider using the time release fertilizers at the beginning of the growing season. This will save you from doing repeated applications throughout the summer.

Meanwhile, keep an eye on your indoor plants this time of year. With the heat going full blast, the potting soil can dry out faster than one realizes. While you're watering, look for signs of insects. Some weeks ago, I discarded two lovely fuchsias that I bought last year from Territorial Seed. I discovered they had spider mite infestations. I had brought the plants indoors before the frost in hopes of overwintering them indoors.

If you're starting seeds early indoors, count back from the last expected frost. Starting these too soon can result in crowed, leggy or overgrown seedlings, which won't transplant as well.

This year, I'll be growing white marigolds for a change. I love the fragrance of marigolds, but felt like I needed a change from the usual sunny yellows and oranges. For variety, I'm trying Carmencita castor bean with red foliage and pods. These tall, stately plants with their unusual leaf shape and color should make great accent plants. Because of its color, I will also be growing Japonica striped corn, an ornamental heirloom variety. It features tricolored foliage, deep purple tassels, and burgundy kernels. Ears mature about 3 months from planting time.

I will be trying a number of new flowers and veggies from Renee's Garden. These include the intriguing heirloom chocolate daisy with single, pure yellow, scented blooms as well as frilly looking Lace Perfume fragrant Dianthus. For fragrance and beauty, I chose Renee's Aloha Mix hummingbird nasturtiums. The flowers come in a mix of colors, including yellow, rose, and a lovely apricot.

Before the gardening season begins, this is a perfect time to engage in garden-related activities, such as reading gardening books and doing crafts, such as making garden quilts.

Fall into Spring, published by the American Quilter's Society, is a delightful quilt pattern by quilt designer Cherly See. This medallion applique garden quilt is about 55 inches square. It is adorned with meandering borders of foliage in various colors. The pattern includes a list of materials and supplies, and suggested fabric colors. For embellishment, the designer suggests adding embroidery, trapunto, or cording.

This pattern features easy to follow, step by step instructions and full size templates. The design is sure to please gardeners who quilt.



Related Articles
Editor's Picks Articles
Top Ten Articles
Previous Features
Site Map





Content copyright © 2023 by Connie Krochmal. All rights reserved.
This content was written by Connie Krochmal. If you wish to use this content in any manner, you need written permission. Contact Connie Krochmal for details.