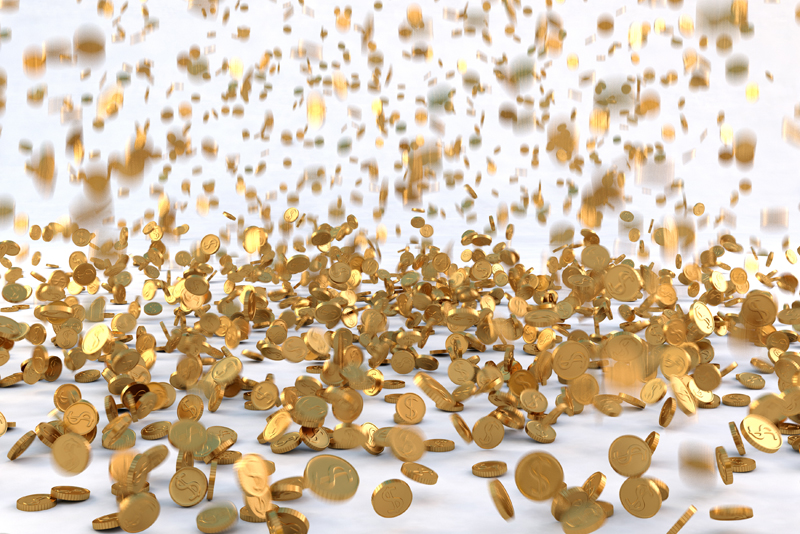 1815 is a special year as it is the only year that a cent coin was not minted in the United States. Collectors who specialize in collecting coins from that year, have few examples to choose from. There was only a quarter, a half dollar with an overdate, and a rare $5 gold piece.

Quarters dated 1815 were the first of this denomination to be struck since 1807. The Capped Bust design by John Reich, used on silver coins of the day was used on the quarter. The coin's mintage was 89,235. Bust quarters do not seem to be as popular to collect as Bust half dollars.

While Bust half dollars do have a specialty club of sorts with some collectors, the quarters definitely have a much smaller following. The John Reich collector's group welcomes collectors who study the smaller Bust coins, which includes the quarters. The Bust quarter does have its share of varieties and undiscovered scarcities.

The 1815 half dollars are overdates, with a "2" seen under the "5." The total mintage was only 47,150, making it a key date in this popular series of Capped Bust halves. By whatever name they go by, collectors of Capped Busts will want an 1815/2 half dollar. Many can be had in very fine condition, but definitely not in Mint State.

The 1815 half eagle is the real rarity of 1815, as only 635 were minted. Less than a dozen examples are known to exist today. Most of these pieces are consigned to museums. The Smithsonian owns one example. Recent research has brought some publicity to this very rare coin.

Overshadowed by its more famous brother, the 1822 half eagle of which only three are known to still be in existence, the 1815 half eagle had only a fraction of the mintage of the 1822, but both have very low survival rates. Many half eagles of this era were melted for their gold content when the metallic value was more than the face value of the coins.

The year of 1815 was certainly a remarkable year for United States coinage, even if the year is not as famous or as publicized as most years have been. The lack of collectible coins of this date and the absence of an 1815-dated large cent should make this year even more special to coin collectors of any variety. The year 1815 should really be special to collectors who specialize in 19th century coinage.



Related Articles
Editor's Picks Articles
Top Ten Articles
Previous Features
Site Map





Content copyright © 2022 by Gary Eggleston. All rights reserved.
This content was written by Gary Eggleston. If you wish to use this content in any manner, you need written permission. Contact Gary Eggleston for details.