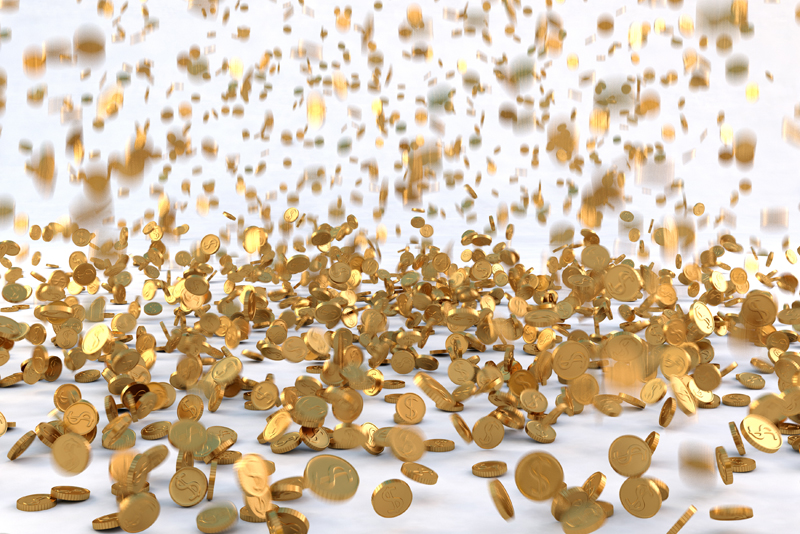 The surprise of the 1860-O Seated Dollar is quite an interesting tale. Reportedly, a few thousand of these dollars were paid out by the Treasury at face value during the major silver dollar release during the years 1962-1964. One would have to wonder how minted coins that were already over a century old managed to emerge at face value to the public. Nonetheless, it did happen.

The 1860-O was a different type of coin from the beginning. Its mintage of 515,000 was rather high to begin with, plus it followed the 1859-O, which also had a high mintage for the series of 360,000. In fact the 1859-O mintage total had set a record until the 1860-O was minted.

The most surprising fact of these two coins is that they were minted at the New Orleans Mint. No one expected the "O" mint to out produce the Philadelphia mint which issued 218,930 that year. No one seems to know what exactly what was going on at the New Orleans Mint to cause it to mint such high numbers of Seated Liberty dollars.

There was significant pressure from the merchant and banking community of San Francisco to have more dollars produced for use in trade with China. The effects of that pressure, caused a few dollars to be minted with the "S" mint mark. No doubt there was other demands that stimulated a higher production from the New Orleans and Philadelphia Mints.

Prior years had seen much lower mintage numbers. The survival of the 1859-O and the 1860-O dollars from the New Orleans Mint before it was captured by Confederate forces would be a another story in itself. How they made it to the North is a miracle. The uncirculated bags made it there somehow, in spite of the circumstances of the time.

The dollars appear to have been heavily bagmarked or abraided or both. The 1860-O dollars are especially bagmarked. This happens from the coins rubbing against each other in the bags holding them. No explanations have been offered as to why these older coins were recirculated at face value.

Estimate vary on how many of these dollars were released to the public. One estimate claims that 6,000 were released, but most experts believe the numbers were much less to as few as 1,000. Truthfully, no one knows the answer to this question. Most of the coins released were heavily bagmarked and were usually graded at around MS-60. There are very few examples above this Mint State.



Related Articles
Editor's Picks Articles
Top Ten Articles
Previous Features
Site Map





Content copyright © 2022 by Gary Eggleston. All rights reserved.
This content was written by Gary Eggleston. If you wish to use this content in any manner, you need written permission. Contact Gary Eggleston for details.