Peace Dollars Can Offer Low-cost Beauty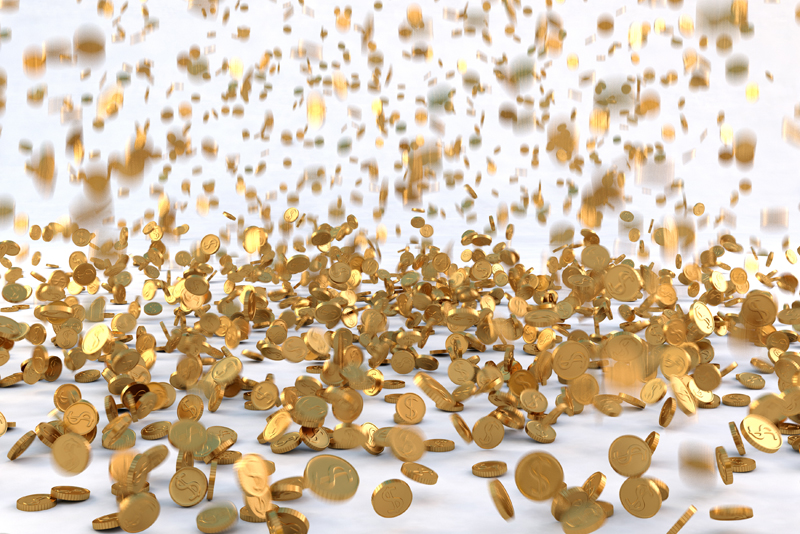 As silver dollars go, most coin collectors immediately think about Morgan silver dollars. Much less often does the Peace silver dollar come to mind. Perhaps most collectors concerns focus on price or rarity as opposed to a coin's historical importance or beauty. To start with, the 1922 silver dollar suffers from being part of the Peace silver dollar series.

Some experts bemoan the fact that collectors are more fascinated by Morgan dollars than Peace dollars. Ironically, it is possible to put together a Peace dollar collection far cheaper than trying to put a Morgan collection together. A Morgan collection is going to be more costly and complex to acquire.

Some of the fascination for Morgan dollars is attributed to its design. Art critics seem to like the Peace dollar design more than coin collectors. The Peace dollar was born from an idea expressed by the American Numismatic Association to commemorate the end of the First World War. The Morgan dollar was inspired at the behest of silver mining barons and their crony politician friends as an attempt to prop up silver prices.

The Peace dollar was an attempt to replace the 270 million Morgan dollars melted in 1918 under the terms of the Pittman Act. Some have wondered why a coin that celebrates the return of peace after World War One wouldn't be more appealing than a coin created to bail out silver mine barons.

Another point going for the Morgan dollar is the illusion that the coin was a part of the glamorous Old West Era. This is partially true, but the truth is, few Morgan dollars were ever seen in frontier saloons By the time the 1896 Morgan dollar appeared, Custer had been dead for 20 years. When the 1903 was minted, Teddy Roosevelt was President and gunboat diplomacy had replaced using covered wagons in a circle for defense against Indians.

The Peace dollar seems more like a symptom of its times; bathtub gin, flapper girls, and a raging stock market. Perhaps some collectors might find this period more interesting than the era of unwashed cowboys in drunken saloon brawls. My thoughts are, that many collectors are not aware of the historical nature of Peace dollars. Likewise many are probably up on the historical significance of Morgan dollars. Coin collectors collect silver dollars for many reasons, and ones that always jive with expert critics.

If you find the "Roaring 20s" exciting, Peace dollars may interest you. If not keep looking at Morgan dollars. The choice is yours.



Related Articles
Editor's Picks Articles
Top Ten Articles
Previous Features
Site Map





Content copyright © 2022 by Gary Eggleston. All rights reserved.
This content was written by Gary Eggleston. If you wish to use this content in any manner, you need written permission. Contact Gary Eggleston for details.