Dragon Boat Festival Recipes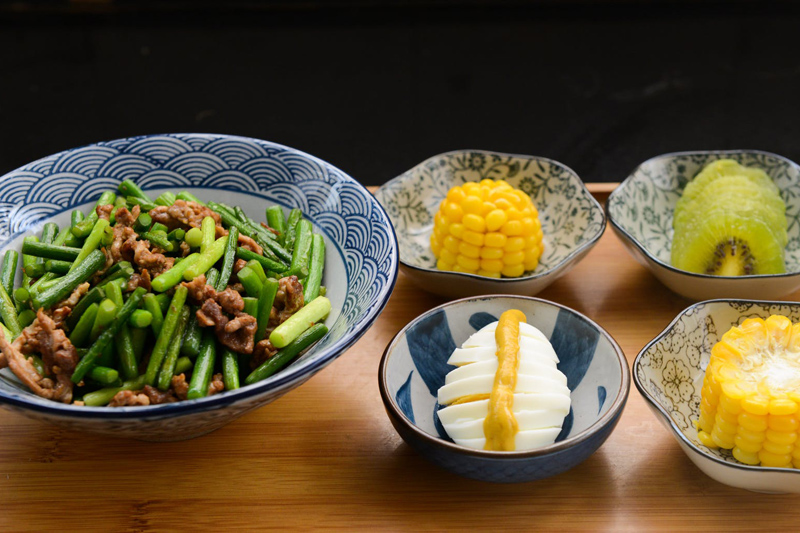 June 2nd marks the annual Dragon boat festival in China. Also known as the Duanwu festival this holiday comes on the 5th day of the 5th month of the traditional Chinese calendar, which is based on the moon cycles. This means that this festival will fall on a different day of the Gregorian calendar, which is the one we now follow, each year.
The main activities of this Dragon festival are eating delicious foods, drinking wine, and watching dragon boats race down the river. My favorite activity is, of course, making the traditional foods for this festival.
Zongi, which is a Chinese sticky rice dumpling filled with meat and wrapped with bamboo or other leaves is the main dish for this holiday. These dumplings are also sometimes called Lo mai gai, no mai gai, sticky rice wraps, or sticky rice dumplings. They are triangular in shape and about 4 to 5 inches tall and wide. The outside consists of leaves either bamboo, banana, pandan, or lotus; while the fillings can have a wide variety such as barbecued chicken or pork (char siu), dried shrimp, salty eggs, mung beans, vegetarian mince meat, and red bean paste. These dumplings take some time to make so I usually start them a day or two before the festival. Here are the two versions I usually make:
Chicken Zongzi Recipe
This version of these sticky rice dumplings are filled with a mix of Chinese roast chicken, salty duck eggs, and dried shrimp, which is encased in sticky sweet rice. They are then wrapped with banana leaves and cooked to perfection.
Vegetarian Zongzi Recipe
Having a vegetarian option, especially at a party or festival is very important these days. This version of zongzi uses a mix of Chinese vegetarian mincemeat and peanuts as the filling; and sticky rice and banana leaves as the outer parts.
In addition to these sticky rice dumplings, I also make some other dishes to serve during the Dragon Boat Festival. Here are the other items on my menu for this year's festival:
Har Gow (Shrimp Dumpling) Recipe
Har gow is another dumpling, however this has a translucent skin and is filled with a mix of shrimp and bamboo and then steamed.
Sweet and Sour Chicken Wonton Cups
These sweet and sour chicken wonton cups consist of baked wonton skins that are formed into the shape of a cup and then filled with a sweet and sour chicken mixture. These are simple to make and can be made ahead of time.
Char Siu Chicken Pastries Recipe
These puff pastries are filled with a char siu chicken mix and are a great party pleaser.
Vegetarian Fried Rice Recipe
Another easy to make vegetarian option along with the vegetarian zongzi is a vegetarian fried rice. Made with a mix of mushrooms, onions, red bell pepper, bean sprouts, peas and water chestnuts; this dish can be made in advance and reheated just before serving.


Editor's Picks Articles
Top Ten Articles
Previous Features
Site Map





Content copyright © 2019 by Lila Voo. All rights reserved.
This content was written by Lila Voo. If you wish to use this content in any manner, you need written permission. Contact Lila Voo for details.