Sweet and Sour Fish Rolls Recipe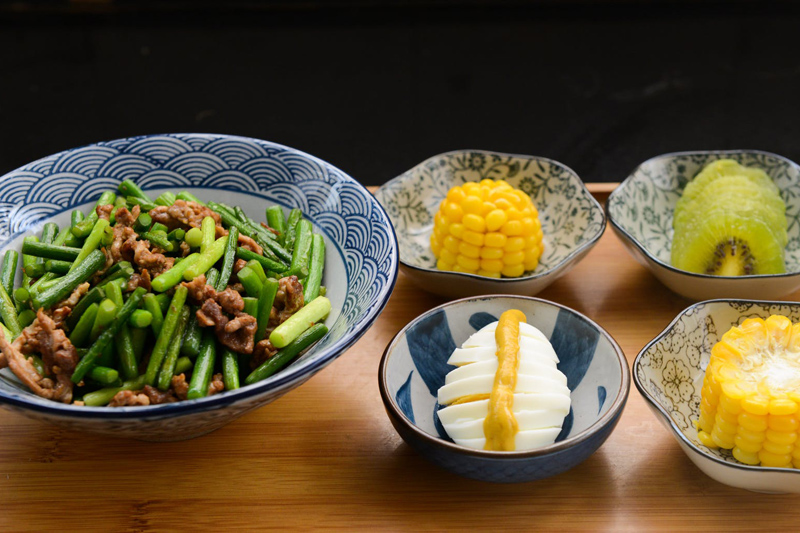 1.5 lbs. firm white fish fillets (thin – about ¼ inch in thickness)
1 tsp salt
5 green onions
½ sweet white onion
1 inch piece fresh ginger
3 large shiitake mushrooms
3 pieces of ham (sliced thin– lunchmeat style)
½ tbsp cornstarch
toothpicks
¼ cup pre shredded carrots
peanut oil for frying
1 tsp sesame oil
Sauce:
3 tbsp white vinegar
3 tbsp sugar
3 tbsp ketchup
3 tbsp water
1 tsp salt
1 tsp crushed red pepper
1 tbsp cornstarch
1 tbsp peanut oil
Batter:
½ cup flour
1 tsp baking powder
1 tsp salt
2 eggs
½ cup water
Cut the fish fillets into 2 inch long pieces about 1 and ½ inches wide and lay them out on a large platter or baking sheet.


Then sprinkle them with salt and let them sit while preparing the other ingredients.


Rinse and dry thoroughly the green onions and then dice them and divide them into two equal portions. One will be used for the inside of the fish rolls and the other as garnish.


Peel the sweet white onion and dice it.


Peel the ginger and mince it.


Brush the shiitakes with a dry cloth to remove any dirt and then slice them into very thin pieces.


Cut the ham into pieces just slightly small than the fish slices.


Next make the fish rolls by first sprinkling all the pieces of fish with the ½ tbsp of cornstarch. This should just be just a light dusting on one side.


Then on the same side, on each piece of fish, lay some of the minced ginger, green onion (use only half for the inside of the fish rolls) and a few slices of shiitake.


Then lay a piece of the ham flat across and roll up each fish roll. Secure them tight with toothpicks and keep them on the platter or baking sheet.


Next in a large cup mix together all of the ingredients for the sauce except for the oil, stirring thoroughly.


Then prepare the batter by first mixing the flour thoroughly with the baking powder and salt. Then add the eggs and water and mix it in thoroughly.


Next it's time to deep fry the fish rolls. Heat about 3 to 4 cups of peanut oil in a wok on high.


When the oil is hot, about 350F, take each fish roll and dip it in the batter and then place it in the hot oil. Keep in mind not to over crowd the wok. These may need to be cooked in batches depending on the size of your wok. Let these cook for 2 minutes, and then remove them with a slotted spoon and set them on a plate.


Once they are all fried, we are going to fry them a second time. Just heat the oil on high again and once it is hot fry them for another minute.


Then remove them again, draining off any excess oil, and set them on a plate.


Next make the sauce in a large frying pan by heating the tablespoon of peanut oil on high.


Once hot, add the onions and fry them for 1 minute. Then add the carrots and fry another minute. Then add the sauce mixture and stir until it slightly thickens. Then carefully add the fish rolls, coat with the sauce, and cook for about a minute, or until everything is thoroughly heated.


Then remove them from the heat, place them neatly on a plate pouring any excess sauce over them and top them with the remaining green onion and serve immediately. Makes 15 to 18 fish rolls, enjoy.


Related Articles
Editor's Picks Articles
Top Ten Articles
Previous Features
Site Map





Content copyright © 2019 by Lila Voo. All rights reserved.
This content was written by Lila Voo. If you wish to use this content in any manner, you need written permission. Contact Lila Voo for details.