Take a turn in a park in the UK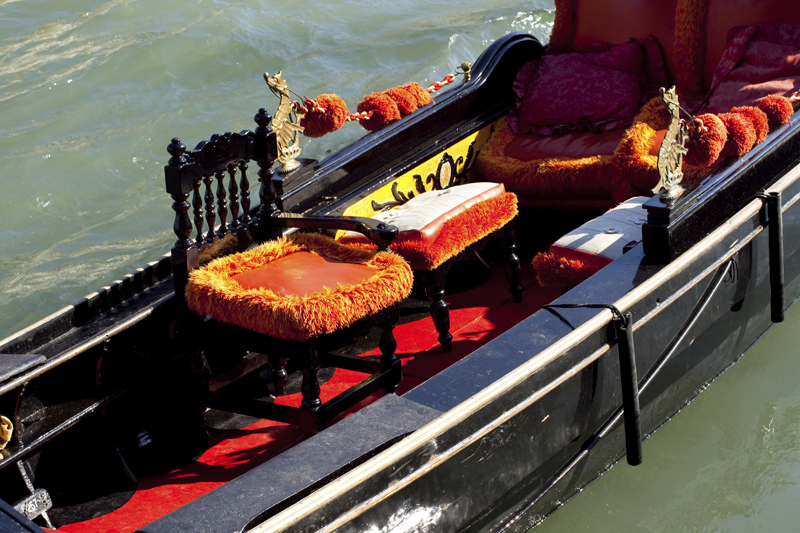 Public parks seem to be everywhere in the UK making it such a green and happy space where kids and adults go out to enjoy on a daily basis. During the day you can find people taking their dogs out on walks or just enjoying a quick jog to reduce that flab and get the old metabolic rate working.

Infact, Public parks are as much a part of British history as they are their future. Their origins take us back to a time when cholera epidemics and unsanitary living conditions created a need for clean, public spaces where families could get outside, feed the ducks and just enjoy the fresh-air. Today, there are more than enough public parks to give all the 61,113,205 people living in the UK somewhere pretty and peaceful to picnic and enjoy the sunshine. From London to Cardiff, Aberdeen to Suffolk and everywhere in between, there are public parks in every town across the UK. These are free, picturesque open spaces made specifically for the enjoyment of every and anybody.

Picking out some of the better known parks, this piece gives the reader a quick run down on some of the best known parks in the UK.

Victoria Park, in East London is the oldest public park in London has a significant political history. After the cholera breakout of the 1830's, it was built when 30, 000 local residents petitioned for an open space where they could have picnics and enjoy the outdoors. Today, Victoria Park is still a breath of fresh air in the midst of the traffic in Hackney and Bethnal Green, and hosts a wide range of festivals and events over summer. To find out more, check out the impressive itinerary.

Bute Park, in Cardiff, is a peaceful retreat right in the heart of Cardiff's central business district. The 56 acre public playground almost catches you off guard, as you go from buildings and bus routes to trees and grassy picnic grounds. It's the kind of place where you can go on your lunch break for half an hour or spend the entire day. Public access is really easy by bus, car or foot, making it great for families and their pets (it is also pooch-friendly). The various trails on offer are also challenging and scenic enough to give accomplished hikers, runners and cyclists a decent work out.

Holyrood Park,in Edinburgh is a piece of the ancient Scottish countryside, located a short distance from Old Edinburgh Town. This gorgeous public park is decorated by stunning land and rock formations that make the trails feel a lot further into the wilderness than they really are. It offers a number of crags, cliffs and lochs, as well as volcanic formations like the basalt columns, aptly named Samson's Ribs. The park highlight is still the view of Edinburgh from Arthur's Seat - the hike to this point will take roughly an hour and is suitable for most able-bodied walkers.

Richmond Park, in London brings people together, as a roaring success. Dating back to the 1600's, when King Charles first built a deer park for his own hunting purposes, the gorgeous hills and plains that make up the 1,000 hectares of public property are shared by families, dogs and more than 650 local deer which thankfully are protected now!. The park trails are always lined with cyclists, walkers and people en route to their favourite shady spot below the trees or beside the ponds.

Queens Square, in Bristol was originally built in the 1600's. This beautiful Georgian Square, was restored to its former glory, in the late 90's. The square is located right in the busiest part of Bristol, just a stone's throw away from the harbour, which only adds to its peaceful charm. On the grass surrounding a statue of King William the 3rd, you'll find office goers from the surrounding offices and nearby houses enjoying the summer sunshine or just resting beneath the trees.

Abington Park, in Northampton is Northampton's favourite public space for families and dog walkers. The park features a fantastic museum, lake, an aviary, playground facilities, sports fields and more. In summer time, the bandstand area comes alive with Folk Music concerts, which are very well supported by the local community. Come autumn, you'll see the gorgeous Horse Chestnut trees start to rain their leaves across the thinning grass. In winter, squirrels scuttle across the snow-covered pathways in between long naps under cover. And by spring time, the flowers are blooming with colour again. Below the site are the remains of a Medieval village that was long-abandoned by the time the council decided to build the park.

The Crystal Palace, in South London, is Joseph Paxton's second creation. Great for families with little ones, the dinosaur display came a long way since first opening in the 1800's. A multi-million pound restoration in 2001 has seen the scaly sculptures touched up and revamped. The Crystal Palace Park also hosts the National Sports Center, a museum, a maze, a cricket pavilion and more. The great facilities at Crystal Palace Park make it a great place to host events.
Brenin, in Snowdonia National Park is the Rolls Royce of public parks. Walking, hiking and biking trails dissect the 1,600 acre piece of land, which includes a number of spectacular waterfalls, a volcano trail, view points over the lush Welsh forest. Be sure to bring a sturdy pair of solid walking shoes and some water - it's a park made for people wanting to interact with Mother Nature.

Platt Fields in Manchester, offers an enchanting blend of natural and man-made beauty. The main attraction is the lake, where people ski, fish and take their strolls around the trails and community gardens surrounding it. As an all-purpose public park, there is enough to keep families coming back throughout the year - even on chilly winter mornings, the park is still a beautiful place to take your little ones to see the squirrels and stretch your legs.

The famous Hampstead Heath, in London is probably the closest a public park can get to being trendy: a lot to do with its high profile visitors. Drawing in the arty crowd from nearby Camden Town, including actors, writers and famous personalities, Hampstead Heath sees more paparazzi snapshots than most night clubs. Little has changed over time - it's still a beautiful reminder of the old Middlesex Forest that was once there, located in the heart of London.






Related Articles
Editor's Picks Articles
Top Ten Articles
Previous Features
Site Map





Content copyright © 2023 by Marianne de Nazareth. All rights reserved.
This content was written by Marianne de Nazareth. If you wish to use this content in any manner, you need written permission. Contact Marianne de Nazareth for details.