Joe-Pye-Weed as Landscape Plants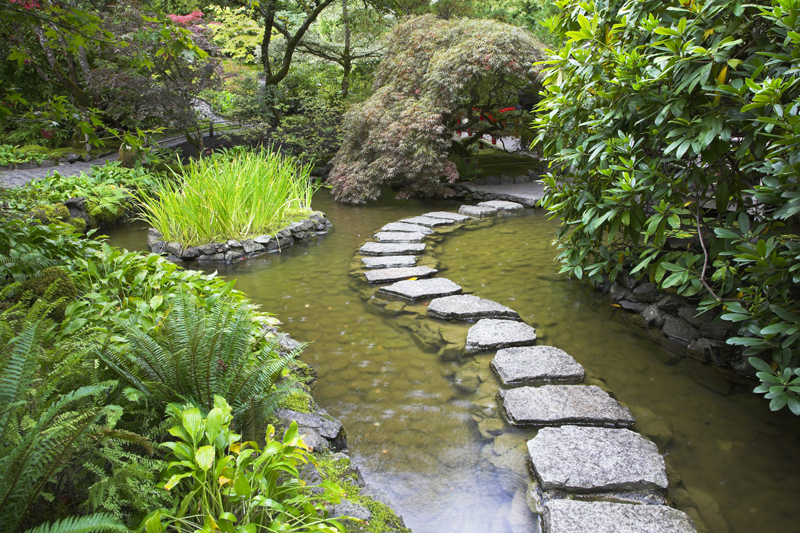 A number of joe-pye-weeds can be found in America. These are excellent choices for wildflower gardens, particularly the following.

Hollow joe-pye-weed (Eupatorium fistulosum)

Hardy to zone four, this is ideal for constantly wet spots. Also called queen of the meadow, it is found in the East westward to Texas. Hollow joe-pye is most common in meadows, damp thickets, marshes, and bogs.

It is similar to several other joe-pye-weeds except for the smooth purple tinged stems. This species is easy to identify by the hollow stem. The plant can reach ten feet in height. Shorter cultivars are available.

The veined leaves are in whorls of four to seven. The lance-like, regularly toothed foliage, which can have resinous dots, is often very hairy on the underside.

This blooms from mid-July until the first frost. The hairy flowers form round or hemispherical clusters ten inches across. There are up to eight blooms per individual head. These are pinkish-blue or lilac. Some cultivars feature white or pink blossoms.


Little Joe-pye-weed (Eupatorium dubium or punctatum)

Hardy to zone five, this is found in the East westward to Alabama. It grows in open woodlands, meadows, marshes, thickets, and along shores and swamps. The species is most common on acid soils.

This coarse perennial reaches 4½ feet in height. The erect stem, which can be hairy or smooth, features purple tinges or purple spots.

The coarsely toothed, hairy leaves are in whorls of two to five. These are seven inches long. Mostly egg-shaped, they're covered with dense, hairy, shiny, sticky, resinous dots on the underside.

This species blooms from July through October. Each individual flower head has five to twelve blooms. The heads form hairy, dense, domed clusters. Rarely white, the flowers are usually pink or deep purple with lavender to pink corollas.


Spotted joe-pye-weed (Eupatorium maculatum)

Hardy to zone two, this wildflower is also known as queen of the meadow, The Latin name for the species means mottled.

This is native from New England to Pennsylvania, North Carolina, Michigan, Indiana, Illinois, Iowa, Nebraska, Washington, and the West Coast. This is the only joe-pye-weed that is widely distributed in the West. Spotted joe-pye grows in woodlands, meadows, damp thickets, shores, marshy low spots and marshes. It likes rich, rocky soils and low marshy spots.

This is taller than some joe-pye-weeds—sometimes up to 10 feet. The solid stem can be very hairy or smooth. Lacking resinous dots, the foliage forms whorls of three to five.

Variable in shape, the leaves can be egg-shaped, oblong, or tapered. With sharply toothed, irregular teeth, they're heavily veined. Sometimes, these are slightly rough on the upper side. The underside can be hairy or rough.

The tubular blooms appear from late July through October. The terminal corymbs are made up of many large, dense, thick, cylindrical, flat-topped, hairy flower clusters with nine to 15 blooms per head. Usually deep to pale purple, the blossoms are occasionally white.


Sweet joe-pye-weed (Eupatorium purpureum)

Hardy to zone three or four, this plant was supposedly named for Joe Pye, who apparently presented himself as a Native American healer who was of European origin. Henry David Thoreau grew this species in his garden. According to Thoreau's journal, he dug a piece of the plant from Miles' Swamp on August 20, 1854. The plant is found in the East westward to Minnesota, Nebraska, and Colorado, Arkansas, Oklahoma, and Texas.

This hollow-stemmed species ranges from three to seven feet in height and up to four feet across. The leaves occur in whorls of three or more. The fragrant blossoms are pale purple or pastel red. Various varieties are available, including Gateway.

Sweet joe-pye-weed prefers wooded slopes, meadows, moist spots, low ground, and rocky soils. It adapts to both wet and dry sites. However, it is most common in wet places.





Related Articles
Editor's Picks Articles
Top Ten Articles
Previous Features
Site Map





Content copyright © 2023 by Connie Krochmal. All rights reserved.
This content was written by Connie Krochmal. If you wish to use this content in any manner, you need written permission. Contact Connie Krochmal for details.