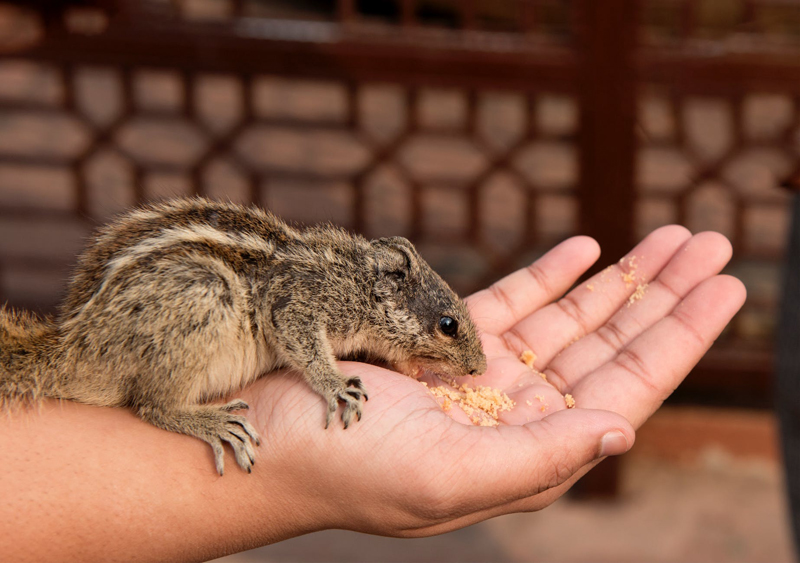 Rabbits and Rabbit cages
As with almost any exotic pet the cage should be good sized. The bigger the better! There should be room for the rabbit's food dishes, litter box, toys, and plenty of room for exercise. Rabbits should have the freedom to run in at least a small area of your house. Leave his or her cage open so the rabbit can come and go as he or she pleases.
A cage should be the rabbit's special place. Your relationship with your rabbit will depend a great deal on the respect you show the rabbit and cage territory. A rabbit will poo in their cage with a few pellets to mark their territory. This is not a breakdown in litter box training. Clean his or her cage while he or she is out of the cage.
Allow him or her to enter and exit with their own free will. Gently guide him or her into the cage. Don't grab at the rabbit to pull it out of the cage. With one hand gently scruff the loose skin behind the head and neck area, use the other hand under the rabbit's bottom to support the rabbit.
Iris Plastic Rabbit Cage
Dimensions are 29.8 x 24 x 31.3 inches, it is well ventilated and has a pullout litter pan, that can be removed without opening the cage.






Cages with wire floors are not good for rabbits. Rabbits don't have pads on their feet and the wire floor will injure their feet. If you do have a cage with a wire floor provide a board for him to sit on. Keep the wood board clean and dry. I like the commercial cages for rabbits (example above). They are much easier to keep clean and to sanitize. I believe on the same page if you click the link above you will also see the two level rabbit cage. They seem to like these pretty well. There are two of the two floor cages, one is much too small. The second one will also work with, ferrets, guinea pigs and chinchillas. Heck, I will so go find a picture of it, because it is kind of neat.
Super Pet Welcome Home Rabbit Hutch, Medium, Blue


Rabbits can have free run of the house once they are litter box trained. The house must be rabbit proof. If the house is not completely safe, the bunny should have constant supervision the entire time he is out of his cage. The rabbit should be introduced to free run of the house gradually. Once he is litter boxed trained more area can be added.

Rabbits cannot handle hot temperatures. Keep them cool and make sure the cage has plenty of ventilation. Rabbits also can't handle extreme cold temperatures.

So many animals and so many enclosures but there are many commonalities also. The common factors are the bigger the cage the better (in almost all cases), safety, ventilation, the proper gauge wire for the type and size of animal, non-toxic paint, easy to keep clean and sanitized, secure closures and no small parts to ingest. Pets are very special and cost should not be a factor in purchasing or building a cage. Curious fingers and nimble toes a common factor in all pets!


My Pet Rabbit Article

Scroll down a litter further and sign up for the exotic pet's newsletter. Your email is 100% safe, I never even see it. You will receive a newsletter twice a week. Once in a great while an emergency newsletter may go out, but this would be only for a big illness outbreak or other emergency. Subscribe so you will know when new content comes out!




Diana Geiger Exotic Pets Editoron


Ferrets: A Complete Guide available in paperback and Kindle. By Diana Geiger (me:) Five star reviews!






Ferrets: A Complete Guide - Paperback

Ferrets: A Complete Guide - Kindle

PDF Version Ferrets: A Complete Guide (Access to free PDF Reader)
Ferrets: A Complete Guide




This site needs an editor - click to learn more!

You Should Also Read:
Complete Exotic Pet Care Index
Ferrets - A Complete Guide Paperback and Kindle
Exotic Pet Shopping - safety first!




Related Articles
Editor's Picks Articles
Top Ten Articles
Previous Features
Site Map





Content copyright © 2022 by Diana Geiger. All rights reserved.
This content was written by Diana Geiger. If you wish to use this content in any manner, you need written permission. Contact BellaOnline Administration for details.