Kentucky Speedways Anti-Trust Lawsuit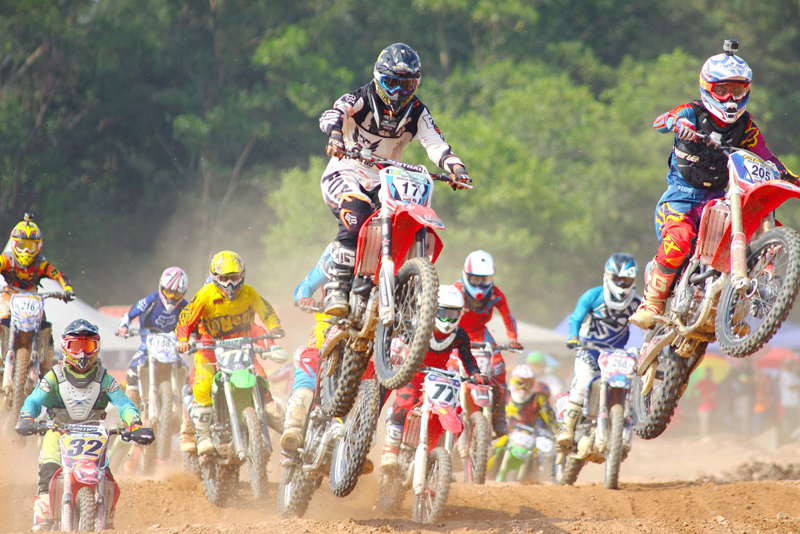 As Carmen Sandiago might say, "Where in the world is Sparta, Kentucky"? And why is it important to NASCAR? Sparta, Kentucky is the home of the Kentucky Speedway, a 1.5 mile, D-shaped oval that opened in 2000. There are 4 race weekends a year at the Kentucky Speedway including The Busch Series and Craftsmen trucks. But, no cup race! And that's where all the trouble comes in.

In July of 2005 Kentucky Speedway filed suit against NASCAR and the ISC (International Speedway Corporation). In the suit it alleges that NASCAR and the ISC violated Federal Anti-trust laws by illegally restricting bids that would have allowed Kentucky Speedway to acquire a Cup series race in order that they might benefit financially. According to lawyers for Kentucky Speedway it was their intention to assure that nations most popular spectator sport uses fair play and fair racing.

Jerry Carroll president of Kentucky Speedway at the time the suit was filed was told by Bill France Jr. that he would never get a cup race when he built the track. This was unfortunate because of the huge amount of NASCAR fans in this area. Those fans who want to go to a cup race must travel outside the state to Bristol or Martinsville to get to the closest track. The track in Sparta is centrally located and would pull in fans from Ohio as well. The fans have petitioned, wrote letters, and even dressed up in funny costumes carrying signs asking for a cup race during television coverage of the Busch races. But to no avail!

The ISC claims that Kentucky Speedway did not get a cup race primarily because it is in a rural setting, 45 minutes from downtown Cincinnati and just over two hours from Indianapolis. Other claims include that the speedway was run by inexperienced people who were bitter because other promoters were more successful. Kentucky Speedway claims that both NASCAR and the ISC are essentially controlled by the France family and that 12 of the 22 tracks that have cup races are owned and operated by the ISC.

The $400 million dollar lawsuit stayed in Kentucky though NASCAR and the ISC tried to have it moved to the Florida court system. The judge said that there was strong public interest in the case and that he felt is should be settled in the area. NASCAR has asked for a dismissal several times during the process, but they have been unsuccessful. Several sensitive financial documents from every track that has a cup race are involved in the suit and it was unexpected to reach trial until the summer of 2007.

In 2007 Kentucky Speedway revised the lawsuit. It longer wants to force NASCAR to give them a cup race. The new lawsuit says that NASCAR and the ISC must develop "object factors" for awarding cup races. Kentucky Speedway believes the France family should be forced to sell either NASCAR or the ISC. Claiming that they have too much control because they were able to force other tracks which they controlled from "selling" their cup races to Kentucky Speedway. Even threatening New Hampshire with losing future dates if the sold to Kentucky.

In 2008 the lawsuit was dismissed but that wasn't the end. Kentucky Speedway filed an Appeal immediately. A statement from the judge claimed that Kentucky Speedway was given every opportunity and was unable to prove that the anti-trust laws were violated. In May of 2008 Kentucky Speedway was sold to SMI (Speedway Motorsports Incorporated) who is the competition for the ISC. Part of the agreement for the sale of the track says that the lawsuit will stand and will not be opposed by SMI and their chairman and owner Bruton Smith.

Smith is a major promoter and expects to be able to acquire or move a cup race to Kentucky, though NASCAR will not consider a date until the lawsuit is finished. It is expected to conclude in May of this year which would put Smith behind the deadline to file for a cup date in 2010.

It has been a long uphill road for Kentucky Speedway. Fans have watched in earnest and wondered if they would ever get a cup race. But it looks like some kind of resolution is finally coming. Regardless of the outcome of the case it appears that Bruton Smith will be able to get Kentucky what it wants, it's first cup race. Fans are expected to overflow the track if this becomes a reality. Smith stands to make huge profits from this track, maybe the ISC should have seen that coming.
This site needs an editor - click to learn more!


Related Articles
Editor's Picks Articles
Top Ten Articles
Previous Features
Site Map





Content copyright © 2022 by Debbie Lester. All rights reserved.
This content was written by Debbie Lester. If you wish to use this content in any manner, you need written permission. Contact BellaOnline Administration for details.