Super Easy Fried Rice Recipe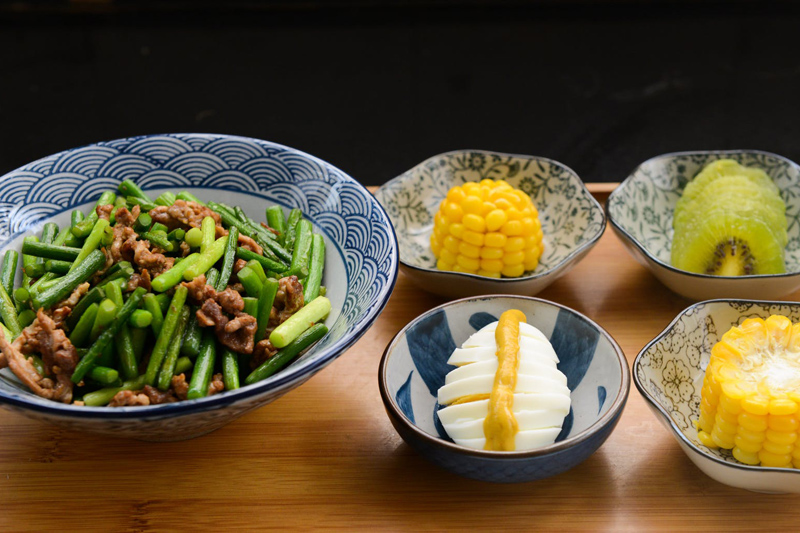 In Chinese restaurants here in the US we generally have a choice of either fried rice or steamed rice. Most people I know tend to choose the fried rice simply because it has much more flavor and a more pleasing texture than the plain and boring steamed rice. In china however, it is the steamed rice that is commonly served with a meal. Fried rice was actually born out of left over steamed rice. The cold, left over rice was tossed in a wok with other left over meats or vegetables from the night before and that is how fried rice was created!
Today there are dozens of different recipes for fried rice. Some add chopped meats such as chicken or shrimp, others are made up of just simply vegetables, and then there are those that include egg and other spices such as hot chili peppers. The one thing that is common in all the recipes is that they start with cold pre cooked rice. In the recipe below I use the Uncle Ben's microwavable rice because it is already pre cooked. All you have to do is refrigerate it for about an hour. However, you can always substitute with pre cooked white rice made from the night before.
In experimenting with different combinations of ingredients, I've found the recipe below to be both easy and delicious. Please feel free to add chopped meats or any other vegetables you may enjoy to this rice. If you find a combination that you feel is absolutely delicious, please share your recipe in the forum. I always love to hear everyone's experiments and ideas! Enjoy!
14.8 oz pkg Uncle Ben's microwavable original long grain rice
½ can of peas and carrots
3 tbsp peanut oil
3 tbsp diced white onion
1 egg
1 tbsp soy
Refrigerate the microwavable bag of rice about an hour before cooking.


Heat the oil in a large non stick pot or wok on high. Add the diced onion and stir fry until it's just lightly brown. About 2 minutes.


Take the rice out of the refrigerator and squeeze the package to break up all of the lumps.


Add the rice to the onion and stir fry for another 3 minutes, then make a 3 inch wide well or hole in the center of the rice so that you can see the bottom of the pot.


Take the egg and crack it into this hole, and let it sit for about a minute. Then take either chopsticks or a fork and scramble the egg. Once it is scrambled, stir it into the rice.


Add the soy sauce, peas and carrots and stir for one more minute and serve.


Makes 3 generous servings.


Related Articles
Editor's Picks Articles
Top Ten Articles
Previous Features
Site Map





Content copyright © 2023 by Lila Voo. All rights reserved.
This content was written by Lila Voo. If you wish to use this content in any manner, you need written permission. Contact Lila Voo for details.