Vegetarian Egg Roll Recipe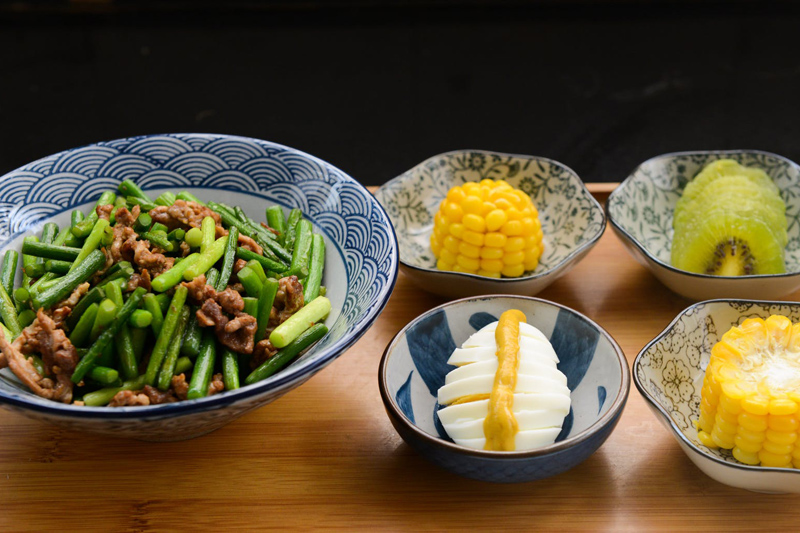 The egg roll is one of the most popular Chinese appetizers today. There are literally hundreds of varieties of this wonderful treat. Egg rolls can be filled with almost any type of vegetable or meat. The most popular combinations usually include a mixture of cabbage, mushrooms, and meats such as pork, shrimp or beef. Egg rolls are often served with different dipping sauces such as duck sauce, hot mustard, soy, or hoisin sauce. These appetizers are so delicious and easy to eat it is no wonder that they have become so popular here in the U.S.
The recipe below is for a vegetarian egg roll that is deep fried. For a twist on this recipe you can add almost any pre cooked meat such as shrimp or chicken. Egg rolls can also be baked if you prefer. Simply fill the egg rolls, place them on a non-stick baking sheet, spray them with non stick cooking spray, and bake them for about 15 minutes at 425 degrees. Try the egg roll recipe below and let me know what you think in the Chinese food forum. Enjoy!
1 pkg egg roll wrappers
1 cup sliced mushrooms
1 green onion
2 tbsp and 3 cups peanut oil
1 tsp pre chopped garlic
1 pkg of coleslaw mix
1/3 cup chopped peanuts
1/4 tsp pepper
1/4 tsp sugar
2 tbsp soy sauce
Rinse the mushrooms under running water and dry them thoroughly. Chop them into small pieces and set them aside.


Rinse the green onion and dice it. Then set it aside.


In a non stick pot or wok, heat 2 tablespoons of the peanut oil on high. Add the pre chopped garlic and stir fry for about 1 minute or until the garlic is slightly browned.
Add the coleslaw mixture and mushrooms and stir fry for about 3 minutes or until the coleslaw is soft.
Add the green onion, peanuts, pepper, sugar and soy and stir fry for just 1 more minute. Then remove the pot from the heat.


Begin to fill the egg rolls by taking a wrapper and placing it so that it is in the shape of a diamond and one of the longest points is pointed toward you. Set out a small bowl of water close by so that you can wet the wrapper to seal it together.


Place about 3 to 4 tablespoons of the filling on the middle of the wrapper. Fold the bottom point over the filling. Then using your fingers, slightly dampen the two side points with water and fold them in. Then dampen the far end of the wrapper and roll up the rest of the egg roll. Lightly press to seal it together and set it aside.


Once all of the egg rolls have been filled, heat the remaining 3 cups of oil on high to 350 degrees.


Once the oil is hot, slowly submerge each one into the oil and fry for about 3 minutes. Remove the egg rolls with a slotted spoon and place them on paper towels to drain.


Serve with duck sauce and hot mustard.


Related Articles
Editor's Picks Articles
Top Ten Articles
Previous Features
Site Map





Content copyright © 2019 by Lila Voo. All rights reserved.
This content was written by Lila Voo. If you wish to use this content in any manner, you need written permission. Contact Lila Voo for details.