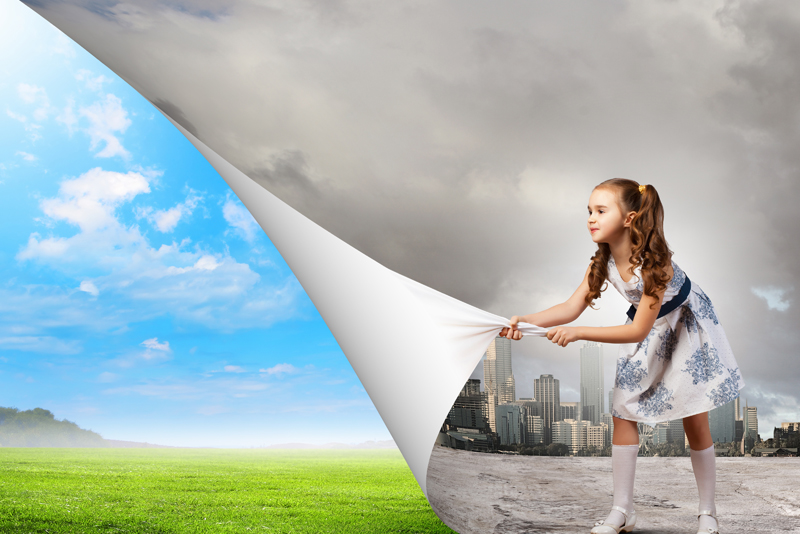 The Cactus Family
, written by Edward F. Anderson, was released in 2001 by Timber Press. Anderson was the Senior Research Botanist at the Desert Botanical Garden in Phoenix, Arizona. This was the culmination of 45 years of research on cacti and other succulents. He served as president of the International Organization for Succulent Plant Study, and was a fellow of the Cactus and Succulent Society of America. Unfortunately, Anderson died shortly after this book was published.
Anderson states his primary purpose for writing this book in the preface:
For the more than 40 years that I have studied cacti, I have felt a need for such a book as The Cactus Family. I envisioned a large-format, extensively illustrated book written in a scientifically accurate but readable study, a book that would be useful to those interested in succulent plants, to students, taxonomists specializing in the family Cactaceae, ethnobotanists, conservationists, indeed to anyone who might wish to know more about these unusual plants of the New World. … [page 11]
Anderson also indicates he has followed the classification scheme originally proposed by the International Cactaceae Systemics group of the International Organization for Succulent Plant Study. I appreciated his candor in admitting that no one person could ever expect to learn all there is to know about the Cactaceae family. Readers should remember this fact when "errors" are discovered in cactus taxonomy.
The book consists of 5 chapters followed by a comprehensive encyclopedia of cactus genera and species. Chapter 1 is called "Distinctive Features of Cacti". This chapter explains the differences between cacti and other succulent plant families. Here is where you will find a detailed discussion of the many growth forms taken by cacti. Readers will learn that cacti live in a wide variety of habitats ranging from dry deserts to tropical rainforests. Each species is adapted to survive in its habitat. Stems are important in identifying cacti species. The amount of succulence, surface features, presence or absence of leaves, shape of the areoles and spines are all key features to note when attempting to identify which cacti genus and species you have. Some cacti have succulent, carrot shaped roots. Others have extensive fibrous root systems. Ball cacti typically have a very compact root system that quickly absorbs any water (dew) falling from the plant's body. Flowers and pollen are also used to help identify a cacti species. Cacti may reproduce by spreading seeds or by having a stem section break off the parent plants and rooting.
"Ethnobotany of Cacti" is the topic of Chapter 2. Cacti have been used as hallucinogenic drugs in religious ceremonies of Native Indians from Mexico and Peru. Other cacti are harvested to make alcoholic beverages. Still others provide edible fruit. Reading this chapter proved interesting. We have used cacti for everything from furniture to medicine. I encourage you to read this chapter carefully. You may have used a cacti product without knowing it!
Chapter 3 discusses the "Conservation of Cacti", a topic that generates much discussion among those people who collect cacti either has hobbyists or for botanical gardens. One of the issues is whether savaging cacti from land scheduled for development is appropriate. Be prepared for fireworks if this topic comes up in your local cactus club. Anderson emphasizes that the best conservation is to conserve the land where cacti grow. Shipping of cacti between various nations is also controversial. CITES, the Convention on International Trade in Endangered Species of Wild Fauna and Flora", provides lists of plants that may and may not be shipped. Note that scientists or botanists may frequently gain permission to collect cacti and other endangered species for research purposes. Anderson supports the collection and propagation of cacti by commercial nurseries. It is theorized that this reduces pressure on cacti growing in their native habitat.
Roger Brown, a veterinary who grows cacti, contributed Chapter 4, "Cultivation of Cacti". He presents detailed information on the light needs of cacti, appropriate containers, potting media and even when to repot a cactus plant. I appreciated knowing that Brown recommends using gravel as a top dressing for potted cacti. I've done this and was frequently told it isn't necessary. Other cultural topics include watering, fertilizing, ventilation requirements, and general cleanliness of the growing area. Brown also discusses using pesticides to help control common cacti pests. A few brief paragraphs are used to discuss propagation - however, I would recommend finding a book with more detailed information if you plan to grow your own cacti.
If you are a taxonomist, Chapter 5, "Classification of Cacti", will be the first chapter you read. This chapter discusses the history of cacti classification and explains the many decisions made by Anderson regarding his own classification scheme. The chapter ends by creating a scheme that starts with the plant family, Cactaceae, breaks it down into subfamilies, then into genera, and individual species. I find this information fascinating although many hobbyists would rather that the taxonomists quit playing musical names. Taxonomists will no doubt make changes in Anderson's scheme.
The remainder of the book consists of cacti descriptions. Each description includes the name, the person who named the species and the date. The plant is described using horticultural terms and the known distribution of the plant is listed. If alternative names exist, they are listed along with the person and date the plant was given the name. Many of the cacti described are also illustrated with color photographs.
Various appendixes and maps end the book. A comprehensive list of publications about cacti is also provided, which will help other researchers in their study of cacti. An index of scientific names and one for common names is also given.
Who Should Buy This Book?
The list price of this book is $99.95. Price alone makes purchasing this book impossible for many people. [NOTE: This book can be purchased for less at amazon.com.] If you have a spouse or other relative, who is an avid fan of these plants, this book is the ideal gift. Botanists, horticulturists or taxonomists studying cacti will find this to be an essential book because it contains the latest classification of cacti. Future researchers will modify this book's classification scheme as more cacti species are identified.
I would not recommend it for people with just a few of these delightful plants. A new hobbyist may find the quantity of information presented totally overwhelming. If the hobbyist has a basic understanding of botanical terms, they would probably be content with owning just this one book for many years to come. Of course, everyone wants more pictures to look at!
I plan to keep this book on my reference shelves until I totally lose interest in succulent plants - something that won't happen until I die! There simply is no other book about this subject that is as comprehensive or up to date. I predict it will be another 10 years or more before any book comes along that will serve as a good substitute.


Editor's Picks Articles
Top Ten Articles
Previous Features
Site Map





Content copyright © 2022 by Diana Pederson. All rights reserved.
This content was written by Diana Pederson. If you wish to use this content in any manner, you need written permission. Contact Farjana Amin for details.