Ways to Celebrate Earth Day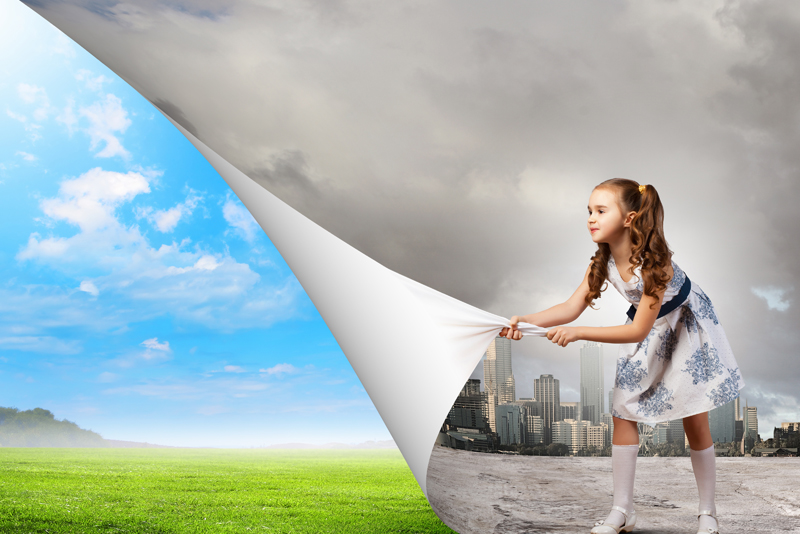 Earth Day first began in the 1970s as a day to create global awareness of the rather dire state our poor planet is in. Over the years, different issues have been center stage (such as pesticide pollution or nuclear waste). Today, its typically global warming and climate change. Whatever the environmental issue at hand, its crucial that people do not forget about the natural world that exists beyond the sidewalks.
On April 22nd, take some time to honour the Earth. Can't think of anything? Well, here are a few suggestions:
•
Donate:
If you've been thinking about making a donation to your favourite
environmental organization
, then take a moment to do that. Either one lump sum, or an automatic monthly donation is even better.
•
Clean Up:
This is my own plan for Saturday. Just down the street from my home is a railway trellis, and the overgrown clearing underneath is strewn with litter. With gloves and a few garbage bags, I think I can take care of it in a couple of hours. Surely there is some places that you know of that can use a cleaning. Just make sure to wear gloves, and to dispose of the litter properly. Bring a few friends along and the time will pass quickly.
•
Power down:
Try to spend the entire day without using any electricity. This is more of a symbolic gesture, though it will also make you more aware of just how many power-hungry devices you have in your home. You don't necessarily have to unplug your major appliances (like the fridge or freezer). But maybe leave the TV and computer off for the day. Do you really need lights on in every room?
•
Eat Organic:
Excessive use of pesticides and other chemicals when growing produce is harmful both to the Earth and to our own bodies. Buy some organic fruits and vegetables for Earth Day. If not organic, then try to eat only natural and home-made food for the day. Can you go a whole day without eating something from a plastic package or can?
•
Plant something:
The traditional Earth Day activity is tree-planting. Many garden or home improvement stores sell trees for Earth Day. If you can't get a tree, you could put this idea on hold until later in May when all the garden centres really start opening up. Add a tree or shrub to your yard, or maybe even plant a tree in a local park.
•
Park it:
Try to keep your car at home for Earth Day. Walk or take your bike instead. Travelling a little too far for that? Well, public transportation is still a better choice than your car. Air pollution and fossil-fuel usage would be dramatically reduced if people stopped using their own cars every time they left their homes.


Related Articles
Editor's Picks Articles
Top Ten Articles
Previous Features
Site Map





Content copyright © 2023 by Terri Paajanen. All rights reserved.
This content was written by Terri Paajanen. If you wish to use this content in any manner, you need written permission. Contact Farjana Amin for details.