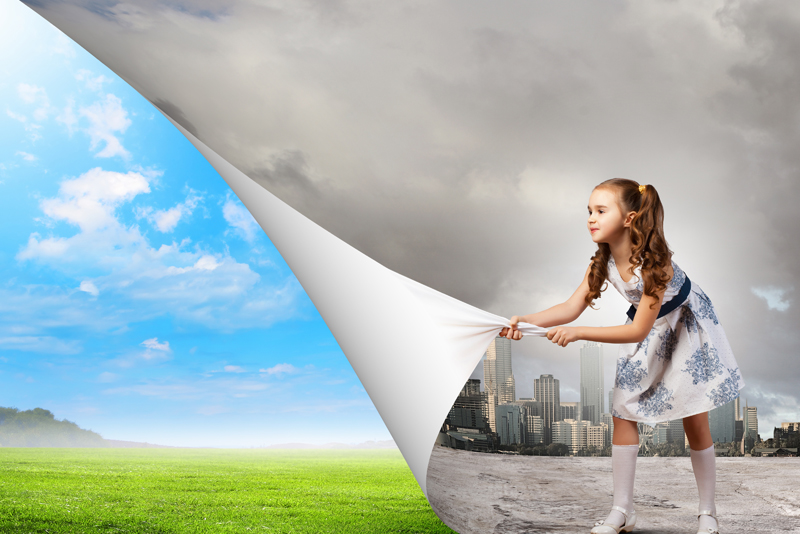 The "ozone hole" is a loss of ozone in stratosphere during spring over Antarctica. The peak time of less amount of ozone is in September. The ozone hole is an area meant to the size of the region that has ozone less than 220 Dobson units (DU). Dobson Units are a unit of measurement that tells about the thickness of the ozone layer in a vertical column. The column is measured from the surface to the top of the atmosphere and the quantity of ozone in that column is called the "total column ozone amount." Before 1979, total column ozone amount over Antarctica was not below 220 DU. It has been proven that this less amount of ozone over Antarctica is a result of the release of huge quantities of ozone depleting substances into the atmosphere, specially, chlorofluorocarbons (CFCs) and other gases.

Global warming is also a cause of ozone depletion. The first and foremost cause of global warming is Carbon dioxide. Greenhouse gases work to warm the troposphere and cool the stratosphere. The cold condition helps to deplete ozone.

A team of top scientists research on ozone depletion and put together their findings and a summary in every four years. Under the patronage of World Meteorological Organization (WMO) this work is done. According to WMO's 2006 assessment, monthly total column ozone amounts in September and October, 2006, was 40 to 50% below pre-ozone-hole values. The average ozone hole area in the spring has increased in size in the last decade, but it increased most rapidly during the 1980s.

In the year 2000, chlorine in the stratosphere was in the highest amount. It declined by 3.8% from these peak levels by 2008. Annual variations in temperature will probably be the dominant factor in determining differences in size of the ozone hole in the near future, due to the importance of cold-weather Polar Stratospheric Clouds (PSCs) that act as reactive surfaces to accelerate ozone destruction.

According to NASA, the 2010 hole was the tenth smallest since 1979. The hole reached its maximum size of 22 million square kilometers On September 25, 2010. This was slightly smaller than the North America ozone hole. The North America ozone hole was then 25 million square kilometers. In both 2000 and 2006, the size of the hole reached to 29 million square kilometers which was the highest ever.

You Should Also Read:
Ozone Depletion
So What Ever Happened to that Hole in the Ozone Layer?


Related Articles
Editor's Picks Articles
Top Ten Articles
Previous Features
Site Map





Content copyright © 2022 by Farjana Amin. All rights reserved.
This content was written by Farjana Amin. If you wish to use this content in any manner, you need written permission. Contact Farjana Amin for details.