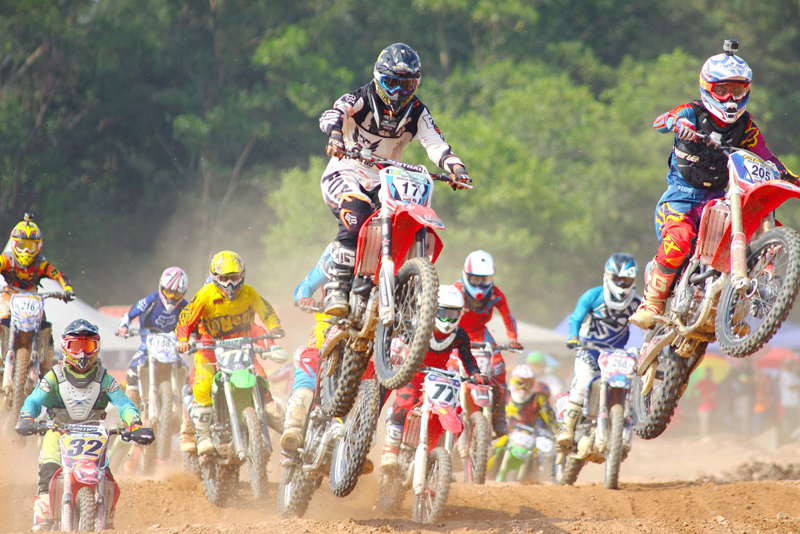 Every sport has it's own language, it's own jargon. Some of the words we use in baseball, football, soccer and other sports, like NASCAR might not have a definition at all. Some of these terms may be found in the dictionary, but that doesn't mean they mean the same thing on the court, on the field, or on the track. For example in tennis, the word love doesn't mean that mushy feeling you get toward your favorite guy, it literally means zero.

In baseball a bag is not what you think either. You certainly can't carry anything in it, it's a base. It's the same with football, you can't carry anything in their sack either, cause that means you've tackled the quarterback. It's getting closer to the holiday, and we might need a little nutmeg to spice up Thanksgiving dinner, but not the soccer kind, it means you've just put the ball through the space between a defenders legs.

NASCAR is no exception. There are many words, terms and jargon that the average person may not understand when they first start getting interested in NASCAR. I've decided to list a few of terms you might hear around the track, over the scanner, or on your weekly NASCAR radio show or television broadcast. You'll be speaking NASCAR in no time.

When a driver is said to have had an appearance this simply means that they have shown up to sign autographs at a staged event. This could happen at a sponsor event or an event for NASCAR itself, or in some cases to promote a driver's charity organizations. Jamie McMurray recently signed autographs at an event for Autism Speaks, Autism is a cause he has supported for a long time.

The Apron is that part of the track that separates the infield from the racing surface. You might hear the announcer say that the driver "got down on the apron" meaning the driver almost ended up off the track and in the grass. Not exactly like your grandmother's apron.

The Catch Can Man has an interesting job. He is the crew member that stands behind the car and catches any gas that might drip out when filling the car with gasoline during a pit stop. What about a gas and go? That means that the driver will only get gas on the pit stop, instead of having the tires changed, etc. What's dirty air, you ask? That is air that used and discarded by the lead car.

One big one is drafting. What does it mean when they say two cars are drafting partners? Well, that means that two or more race cars, while racing, are running nose to tail, almost touching. The lead car displaces the air in front of it and creates a vacuum between it's rear and the nose of the following car, actually pulling the second car along with it.

Then of course you have tight and loose, two terms we hear a lot in NASCAR. To be loose is a condition where the back end of the vehicle wants to overtake the front end when it is either entering or exiting a turn. When a car is tight the front wheels lose traction before the rear wheels do. A tight race car does not seem to be able to steer sharply enough through the turns. Instead, the front end continues through to the wall.

NASCAR has many, many more terms, nicknames and jargon. To speak NASCAR you don't have to know them all. You just have to understand the ones you do know and the rest will come with time. The more you watch and attend the races, the track jargon will become more familiar and you'll know exactly what it's all about.
This site needs an editor - click to learn more!

You Should Also Read:
Driver Profile Jimmie Johnson
Miss Sprint Cup
More Than A Paint Scheme




Related Articles
Editor's Picks Articles
Top Ten Articles
Previous Features
Site Map





Content copyright © 2022 by Debbie Lester. All rights reserved.
This content was written by Debbie Lester. If you wish to use this content in any manner, you need written permission. Contact BellaOnline Administration for details.