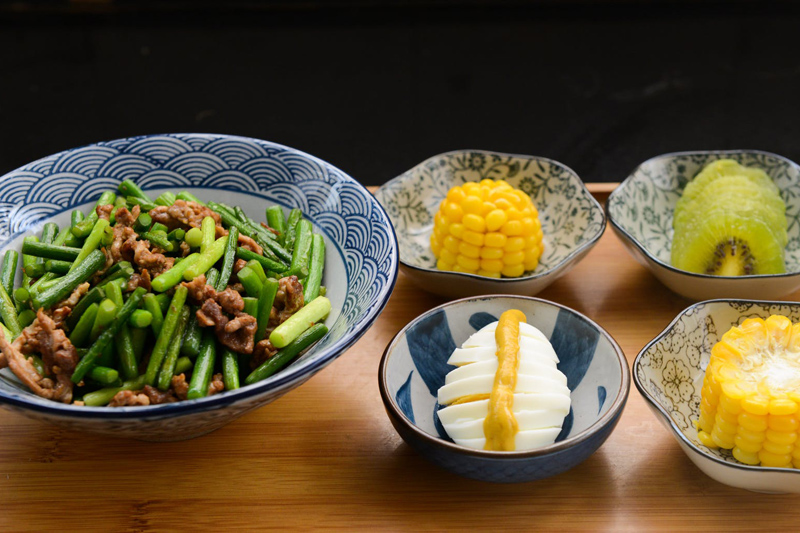 Beef stew is always a favorite on those cold wintry days. The Chinese have been cooking stews for centuries mainly known as "red cooking." If you have ever had the wonderful opportunity to taste "red cooked" beef you know that the main ingredients are soy sauce and sugar. These ingredients are what give a "red cooked" dish it's unique taste and color. The beef stew recipe below however is not considered a "red cooked" stew because it uses very little soy. Red cooked dishes contain very large amounts of soy sauce and sugar. The dish below contains only 2 tablespoons of soy and therefore in Chinese is simply considered a braised beef dish.
Another aspect of this comforting dish is that it uses star anise, a wonderfully potent Chinese spice, for it's main flavor. Star anise can usually be found at your local grocery store and takes the shape of a one inch brown dried out star. It has a very unique spicy licorice flavor and is one of the main ingredients in Chinese five spice powder. Combined with the ginger, cinnamon, soy, and sugar, it gives this stew a warm, comforting unique flavor that I hope you will enjoy as much as I have. Enjoy!
3 ½ lbs beef stew meat
2 tablespoons olive oil
¼ cup chardonnay
2 tablespoons dark soy
1 tablespoon brown sugar
2 tablespoons white sugar
3 star anise
1 cinnamon stick
1 inch piece ginger
2 tsp salt
3 cups water
Cut as much fat off the stew meat as possible. Some people like to leave some of the fat on for tenderness and flavor. I prefer to cut as much of it off as I can, but this is simply a personal preference. If you have never made beef stew before, I would suggest trying it first without the fat. Then next time you make it, leave a little on to compare the difference in texture and flavor.


In a large non-stick pot heat the oil on high and cook the beef until brown. About 7 minutes.


Add the wine, soy, both sugars, star anise, cinnamon, ginger, and salt. Cook on high until the liquid has evaporated and the beef is evenly coated.


Add the three cups of water and bring to a boil. Then cover and simmer on low for about 2 hours or until the meat is tender.


This makes about 4 servings and is delicious served over white rice.


Related Articles
Editor's Picks Articles
Top Ten Articles
Previous Features
Site Map





Content copyright © 2019 by Lila Voo. All rights reserved.
This content was written by Lila Voo. If you wish to use this content in any manner, you need written permission. Contact Lila Voo for details.