'Street food' in Romantic Thailand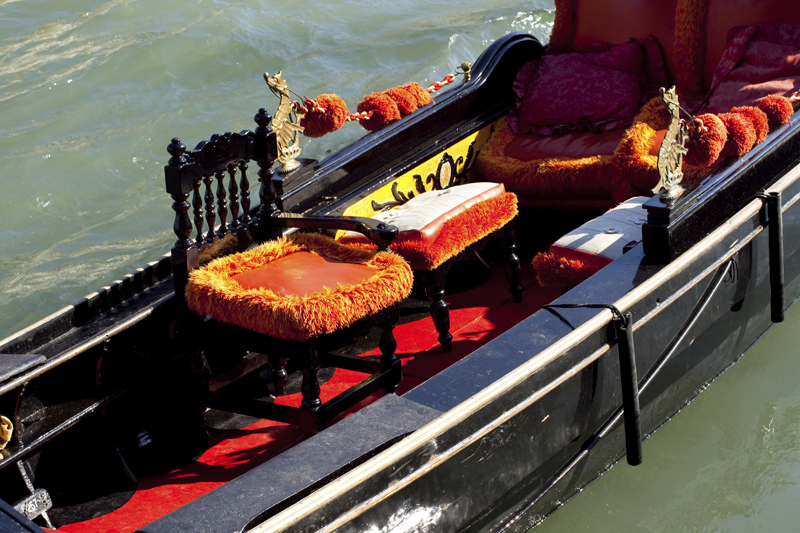 Street food is a common phenomenon across Asia and we have lived off many a Pakistani hot-dog street vendor in New York too. But in Thailand the quality and variety of available food astounded us completely. You can spend a whole romantic holiday, stoking your taste buds and trying out different food on display and sale, across the country of Thailand. No two hawkers will ever sell you a similar tasting dish!

When we arrived in Bangkok we found it to be a wonderland of street food cart cuisine. Our first experience was with the amazing barbeque chicken that had been thoroughly marinated in sweet chili and crushed tamarind then grilled to perfection over charcoal fire. We even crunched down the bones to a paste quite shamelessly! The savory Som Tam papaya salads with fresh lime and sizzling hot tiny chilies became an everyday favorite. After that we ate everything that could be slipped onto a stick and eaten standing up.

We indulged in deep fried garlic water beetles to sweet fish balls candied with chili sauce. Fried rice and noodle dishes are whipped up on pedestals of blue bottled gas flame. The roar of that gas jet became music to our ears. Pad Thai is a traditional fried rice noodle dish, topped with crunchy baked peanuts and alive with the flavors of kaffir lime, palm sugar and lemon grass. A side dish that accompanies this popular favorite includes small green onions, bean sprouts, a square of fresh lime and a sliver of banana heart. The etiquette is to pull up a chair and dig in, with no reservations.The locals too rely on these food vendors for at least a couple of meals a day as the food is cheap and fresh.

But, for those who don't know, common sense in eating at food stalls in the street should prevail and it's always best to eat what is cooked fresh in front of you and delivered to your plate steaming hot. You are sure to keep well and not develop the regular upset tummy Westerners develop, with any of these foods. However what most of us do not notice and it is unnoticeable to the untrained eye, the food may be fresh and cooked right, but look closely and you'll notice that there is no fresh running water. The dishes, cups, utensils and glasses are rinsed continually in the same bucket behind the stall front. It is not the food that will make you sick, it is the dishes and drinking vessels that may be contaminated.

So choose your food cart drinks and dishes wisely. Many modern vendors have solved this problem by using Styrofoam plates and plastic forks spoons and straws, or like us, we only ate off sticks and carried our own drinks or bottled water.

Speaking of water, drink bottled, exclusively, even to brush your teeth and DO NOT open your mouth in the shower too!

If you are nervous of the street vendors, you get the same flavours in cleaner food courts of the twenty-first century . The variety is still incredible, the environment is air-conditioned and perfectly clean. Local people love the food courts and use them as an extension of their own kitchens. Food court food is cheap, and just as good as street food.

Yes, it is romantic to eat a Pad Thai in the street at midnight after a wander around the open air markets. Or you can take your children out to eat an inexpensive and healthy meal in air-conditioned comfort. Remember, 99.9% of the patrons of all food outlets are local Thai. Tourists make up an insignificant percentage of the overall trade.

Indoor food courts can be found in every shopping mall or large commercial application. You will buy a swipe/credit card from the central register and use it at any of the standard price carts. Everyone pays the same, the quality of the food is homogeneous from one customer to the next. The management has thoughtfully arranged sp that a minimum of English is spoken at most outlets. Thai people themselves have taken to speaking English with great delight and will want to practice their new-found skills on you at every opportunity.

Thai people are good hearted and will reciprocate kindness without reservation. The term 'Land of Smiles'- was not a slogan made up by the tourism industry. Of course the standard restaurant logic applies in Bangkok as anywhere in the world, 'Be nice to people who serve your food'.



Related Articles
Editor's Picks Articles
Top Ten Articles
Previous Features
Site Map





Content copyright © 2022 by Marianne de Nazareth. All rights reserved.
This content was written by Marianne de Nazareth. If you wish to use this content in any manner, you need written permission. Contact Marianne de Nazareth for details.