Simple Beaded Barrette- Peyote stitch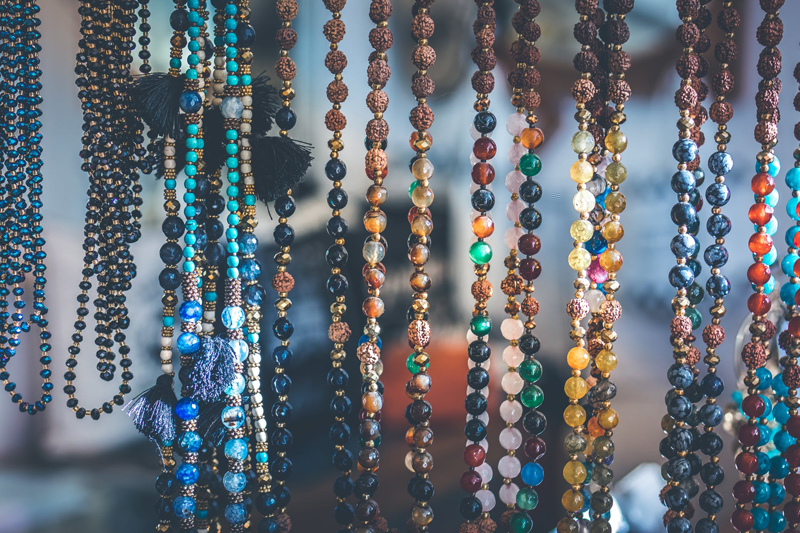 Peyote Stiched Barrette
You will need
beading thread
beading needle
size 11 beads
a small piece of leather, felt or ultrasuede for backing
french clip style barrette back
glue, E-6000 or something similar
Beaded barrettes are classic, and very simple. Frequently done in bead
embroidery, it's also very easy to do them in flat peyote stitch.
You can find wonderful peyote stitch instructions at
Suzanne
Cooper's
website
here
.
Bead a strip 8 beads wide, and a little over the length of your barrette,
I used a 2 inch barrette in the example.
Click
here
for a blank graph.
Then cut the backing to fit the barrette in a shape like this, where
the notched ends are the height of the French clip barrette, and the body
is the same as the beaded strip.
Take the bowed part of the inside of the barrette out, it slips out fairly
easily, and glue the backing in place on the back of the barrette, slipping
the ends under the the tabs.
Then hold beaded strip in place on top of the barrette, and with your needle
and thread, either sew it into place on the backing taking tiny stitches
at the edges or use an edging stitch like this one, it's done much like
brick stitch and loops around the threads between rows on the peyote strip,
and you can catch the edge of the backing material as you loop around that
thread. At the ends,use tiny stitches to fasten the ends of the beadwork
to the ends of the backing, encasing the barrette back except for the tabs.
Add any fringe you would like, and slip the bowed piece back in place,
the back should look like this when it's done.


Editor's Picks Articles
Top Ten Articles
Previous Features
Site Map



Follow @shala%5Fbeads
Tweet





Content copyright © 2019 by Shala Kerrigan. All rights reserved.
This content was written by Shala Kerrigan. If you wish to use this content in any manner, you need written permission. Contact Shala Kerrigan for details.