An Interview with Author Timothy Michael Carson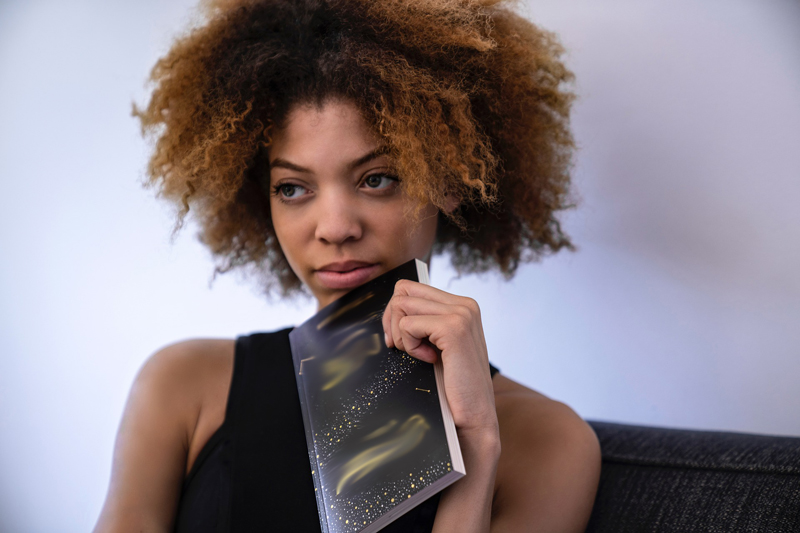 In this Author Spotlight, I'm excited to introduce the BellaOnline readers to Timothy Michael Carson, author of "When the Truth Lies."


African American Literature Editor: Timothy, have you always wanted to be a writer?

Timothy: No. I didn't discover my passion for writing until I attended Morehouse College. Even then, I didn't take writing seriously. I actually pursued a career in accounting and human resources until a close friend opened my eyes. He helped me to realize that I had a gift. That same night, I said a prayer and asked for direction. From that moment, I began to see writing as more than just a pastime.

African American Literature Editor: What is your latest book about and genre?

Timothy: My latest commercial book is titled When the Truth Lies. It is a fictional urban story focusing on the complexities of love, self-discovery, betrayal, and friendship. It is my literary debut. When the Truth Lies falls into several genres. It is primarily grouped as urban fiction; but due to the same gender loving undertones, it can also be found in the Gay/Lesbian genre.

African American Literature Editor: How long did it take you to complete your book?

Timothy: It took me several years to complete When the Truth Lies. If I had to give it a time span, I'd say with all the editing and rewrites, the time of writing expanded over 3 years. I think the duration for writing this story had to do with wanting to make a "splash" in the literary world and to put out a manuscript that was as close to perfect as a book could be.

African American Literature Editor: Describe your writing style?

Timothy: My writing style in When the Truth Lies is very casual and uses slang from time to time. I am fond of similes and metaphors. In the story, readers will see the influence that music has had in my life. I also like to keep readers turning the pages as the suspense builds. I love to end my stories with the unexpected. As I continue to write, I've grown as a writer. I'm more detailed oriented, spend more time setting the scene, and character development. My goal is to make readers feel what each character is feeling and to think what the characters are thinking.

African American Literature Editor: What motivates you to write and stay focused on your craft?

Timothy: I am motivated every time I get an email or a message on Facebook from a reader telling me how much they enjoyed the book, or when a reader shares how they were able to directly relate to the character(s), storyline, or a specific event. All of the mentioned motivates me to buckle down on the weekends and to churn out another chapter.

African American Literature Editor: Tell us, what is your connection to Author Zane?

Timothy: Zane heads the publishing company I am signed to, Strebor Books. Strebor Books is part of the Simon & Schuster family. So Zane is my publisher. She also participated in the editing of When the Truth Lies and offers advice based on her own personal writing experiences.

African American Literature Editor: Do you have a favorite author of all time or someone who inspired you to achieve your goals as a writer?

Timothy: I have several authors that I consider inspirations. I love Langston Hughes. I own every poetry book he's published. I also am a big fan of Eric Jerome Dickey, the late E. Lynn Harris, John Grisham, and John Steinbeck. I also love the play Othello by Shakespeare. Maya Angelou is also a writer that I adore. I had the opportunity to hear her speak and I have been a fan ever since. I love literature so my readings are very diverse.

African American Literature Editor: What other projects are you working on and release dates?

Timothy: I just finished writing my second novel Love's Damage. It is slated for an August 2011 release under Strebor Books. I have also begun working on the sequel to When the Truth Lies. The sequel has a tentative title of When the Smoke Clears. I'll also be writing the sequel to Love's Damage titled Love's Damage: 'Til Death.

African American Literature Editor: What were the happiest moments you have experienced while writing your latest book?

Timothy: I've had several happy moments with When the Truth Lies. Being able to walk into a bookstore chain and see it on the shelves is one of them. Attending book signings and thinking no one will show, and when I arrive there are complete strangers there to support my endeavors is another moment. Going to the gym, out to eat, or to class and someone stopping me to say that they really enjoyed my book and can't wait to read more of my works puts me on cloud nine. I also was elated to hear that Black Expressions Book Club had selected my book for their September 2010 newsletter.

Ultimately, the greatest moment is being able to tell a story and that the story was well received and appreciated. I think every musician, artist, writer, and person has a desire to be appreciated by family, friends, and peers.

African American Literature Editor: What have been some of your toughest obstacles as a writer?
Timothy: Wow. I went to one book signing, it was my fourth in Atlanta and only three people showed up. They actually arrived after the store had begun to breakdown the set-up. Another moment was when a well-known magazine didn't rate my book favorably. It was the first and only lukewarm review I received. That memory was soon replaced by Publisher Weekly's praise for my book the following week.

African American Literature Editor: What do you want the reader to take away from reading your book?

Timothy: My overall goal is for readers to escape from reality and be left on their seats as they go from page to page. I want them to be able to leave their own personal issues behind as they become engrossed in each character.

African American Literature Editor: What advice would you give to first time writer about getting a publisher?

Timothy: Be diligent and patient. I actually had to submit to Strebor Books twice before they offered me a publishing deal. In my conversation with Strebor, they informed me that they never received my first submission. Another piece of advice I can offer to future writers is to develop a thick skin. Be prepared for that first rejection letter from a literary agent, a thanks but no thanks letter from a publishing house, or your first negative review. As a writer you will not be able to appease everyone so don't harp on the individuals that don't believe in your project. Finally, don't every stop believing in your work. Even if it means that you have to self-publish your manuscript. I self-published my book before Strebor Books picked it up three months later. While self-publishing, I saw sales domestically, in Europe, Asia, South Africa, Iraq, and Canada.

African American Literature Editor: Is there anything about your book you wish you could change? What?

Timothy: To be honest, I don't believe that there is much I would change because I have changed those things already. The self-published 2009 version is different than the commercial 2010 release. But if I could do something different, it would be more scene setting. I would love to draw the story out instead of making it such a fast-paced read.

African American Literature Editor: Where do you see yourself as a writer ten years from now?

Timothy: In ten years, I see myself following in the footsteps of my publisher Zane. I'd like to have my own publishing house where I give other up-and-coming writers an opportunity to share their stories with the world. I could also see myself taking a hiatus from writing to focus on other writing endeavors including screenplays and starting a family.

African American Literature Editor: Are there any hidden talents that you possess that many of your readers may not know?

Timothy: Well I am an open book so I share any and all details with anyone who asks. Besides writing books, I write poetry, music, and I am a freelance journalist. I also can play several musical instruments.

African American Literature Editor: What are you passionate about other than writing?

Timothy: Besides writing, I have a passion for giving back to the community. Unfortunately, working fulltime, writing a second novel in six months, and being a fulltime student has taken away from me giving back. So in the 4th quarter of 2011, I am devoting my time to giving back to the community. Another growing passion I have is for animals. I'd like to get involved with abused and neglected animals.

African American Literature Editor: Do you have any recent good news to share about your book and book tour?

Timothy: I was notified by Strebor Books that When the Truth Lies has gone into a second printing to meet the buying demands of the public. As for book touring, I've concluded my last tour back in November 2010. I will now focus on individual book club meetings, and shifting gears to jointly promote When the Truth Lies and Love's Damage.

African American Literature Editor: Where can folks buy your latest book?

Timothy: When the Truth Lies can be found at major book retailers, independent retailers, online retailers, and via eBook outlets.

African American Literature Editor: How can people contact you about book signings or speaking engagements?

Timothy: You can contact me via Facebook: Author Timothy Michael Carson, email: timothycarson@ready2speak-tmcarson.com, or via my publicist: Adiya.Mobley@simonandschuster.com.

African American Literature Editor: What would you like your readers to know that we haven't discussed?

Timothy: I would like for everyone to know that I truly appreciate the support of each and every person that has supported my writing endeavors with a purchase of a book, by telling another about my book, attended a book signing, or featuring my book at a book club meeting.

African American Literature Editor: Timothy, thank you so much for agreeing to do this interview. I really enjoyed reading "When the Truth Lies." I look forward to reading your next book. Much success in all your endeavors. I am sure this is only the beginning of great things for you as a writer.

______
Dianne Rosena Jones is the Founder/CEO of Royal Treasures Publishing, a Transformational Life Coach, Motivational Speaker, and Author of the award-winning "Tragic Treasures: Discovering Spoils of War in the Midst of Tragedy" the "Best Inspirational Book of the Year" [2010].


Related Articles
Editor's Picks Articles
Top Ten Articles
Previous Features
Site Map





Content copyright © 2023 by Dianne Rosena Jones. All rights reserved.
This content was written by Dianne Rosena Jones. If you wish to use this content in any manner, you need written permission. Contact Nina Guilbeau for details.