Patches of Grey by Roy L. Pickering Jr.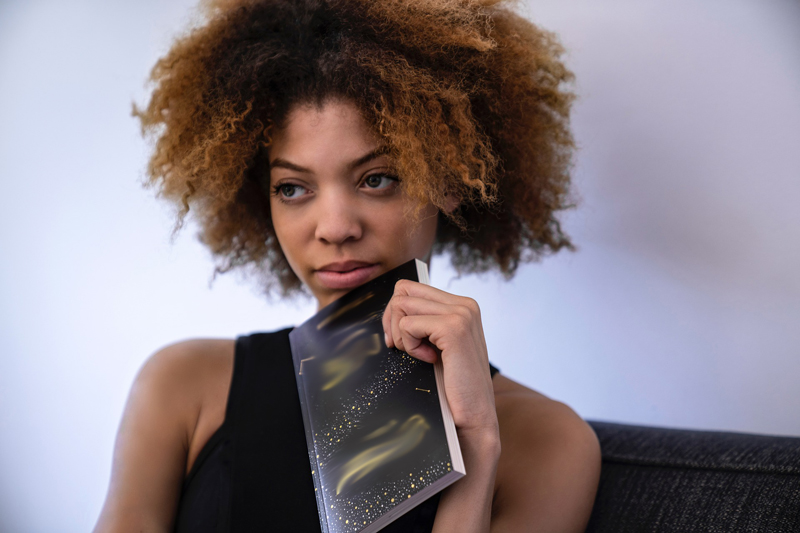 When I finished reading the first chapter I knew this Author was more than just someone who wanted to write. Roy L. Pickering, Jr. is a Storyteller. "Patches of Grey" is a deeply complex tale with authentic characters whose personalities are strong and well developed. The story surrounds the Johnson family and each member's life is examined from their own perspective. Their individual struggles are woven together to illustrate a compelling tale of how each of them chooses to deal with adversity.

Worlds collide within the pages of this book. Thoughts are challenged. Dreams are shattered. Hearts are broken. The author explores what shattered dreams do to the Soul's of Men. From the man who seemed to have it all, to the man who never achieved his goals, and the one who fights to keep hope alive, and the fall of one who barely got to dream at all.

"Patches of Grey" takes the reader on a remarkable journey into the depths of despair with the Johnson family as each of them battle to overcome their reality, which threatens to overwhelm them to the point of no return. "Patches" has depth, meaning, and purpose with powerful themes, some subtle and others blatantly obvious. Mr. Pickering writes with a voice strong enough to one day propel him into the category with the likes of other great Novelists such as: Richard Wright [Native Son, Black Boy], Ralph Ellison [Invisible Man], and John A. Williams [The Man Who Cried I AM].

I believe with persistence this writer will one day be represented by a mainstream Publisher with celebrated works on shelves in Bookstores, in Libraries, and even as required reading in African-American Literature courses in some Colleges. Many aspiring writers could learn much about how to develop a character by studying the members of the Johnson family. By the end of the book, there is no gap in the fabric of the man's mind, heart, or spirit that the author has not uncovered. I closed the book having experienced that turbulent year in the life of this family.

I'm going to place Mr. Pickering's book "Patches of Grey" on my book shelf right next to the African-American Greats that had paved the way in Literature, and left the path clear and plain for him to follow in their footsteps.

Disclaimer: This book was provided by the publicist and/or author in exchange for a fair review. Compensation was not exchanged.
___
Dianne Rosena Jones is a Transformational Life Coach, Inspirational Speaker, Co-Host of "Becoming Who I AM" on BlogTalk Radio, and Author of the award-winning "Tragic Treasures: Discovering Spoils of War in the Midst of Tragedy" voted "BEST INSPIRATIONAL BOOK OF THE YEAR [2010]."



Related Articles
Editor's Picks Articles
Top Ten Articles
Previous Features
Site Map





Content copyright © 2023 by Dianne Rosena Jones. All rights reserved.
This content was written by Dianne Rosena Jones. If you wish to use this content in any manner, you need written permission. Contact Nina Guilbeau for details.