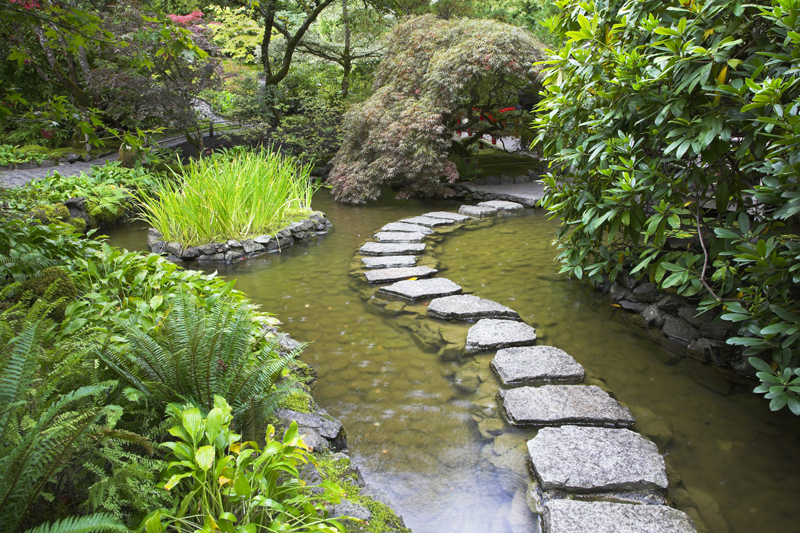 Tasty tomatoes picked at the peak of perfection, freshly harvested lettuce, and succulent ripe strawberries. If you want them, you'll have to grow them yourself.

Even in a small landscape, there is always room for homegrown fruits, vegetables, and herbs if you grow them in containers.

To make the most of the space you have, grow cut-and-come again greens like mesclun. Once you harvest them, they produce another crop within a short time. This is also well suited to containers.

For the best results, choose compact herbs like chives, garlic chives, and numerous kinds of thymes. By nature sage isn't petite, but it can be kept small by pruning once a year after it blooms. For visual appeal, choose herbs with ornamental value, such as variegated lemon balm.

Every edible landscape should have a few strawberry plants. Now there are many ornamental varieties available, including the Pink Panda strawberry with gorgeous hot pink blossoms. The Alpine strawberries are another great choice for small gardens. This variety yields all season long.

Generally, most edible crops will do better in full sun. The exceptions are certain herbs, and Alpine strawberries, which tolerate partial shade.

For many crops, fish and seaweed fertilizers are appropriate. They usually aren't strong enough to burn the plants, and deliver a boost of nitrogen that the plants need.

Pick a peck of organic grape tomatoes. You can do it when you follow the suggestions in ""The Chef's Garden" by Terence Conran from SOMA. Conran begins with an excellent chapter on designing the kitchen garden, and has great suggestions on how gardeners can use their space most efficiently. There is a wonderful section on container gardening as well as complete plans for roof gardens. He devotes separate chapters to vegetables, fruits, and herbs/edible flowers with recipes and lots of how-to tips.

Many people prefer to grow organic fruits and vegetables. For that reason, I recommend "The Gardener's A-Z Guide to Growing Organic Food" by Tanya L.K. Denckla from Storey. Whether you're growing fruits, vegetables, herbs, or flowers, this title provides the fundamental knowledge you need to succeed. It features information on over 750 varieties of herbs, fruits, vegetables, and nuts. There are non-toxic remedies for controlling over 200 pests organically and a handy easy-to -use table on companion planting. Denckla begins with a comprehensive introduction to organic methods. In addition, the appendices are very helpful, including a list of seed companies and nurseries offering organic seeds and plants. This book is beautifully illustrated with woodcuts by Stephen Alcorn.

With careful planning, every landscape should have sufficient space for homegrown vegetables and fruits.




Editor's Picks Articles
Top Ten Articles
Previous Features
Site Map





Content copyright © 2023 by Connie Krochmal. All rights reserved.
This content was written by Connie Krochmal. If you wish to use this content in any manner, you need written permission. Contact Connie Krochmal for details.