Designing Your Outdoor Room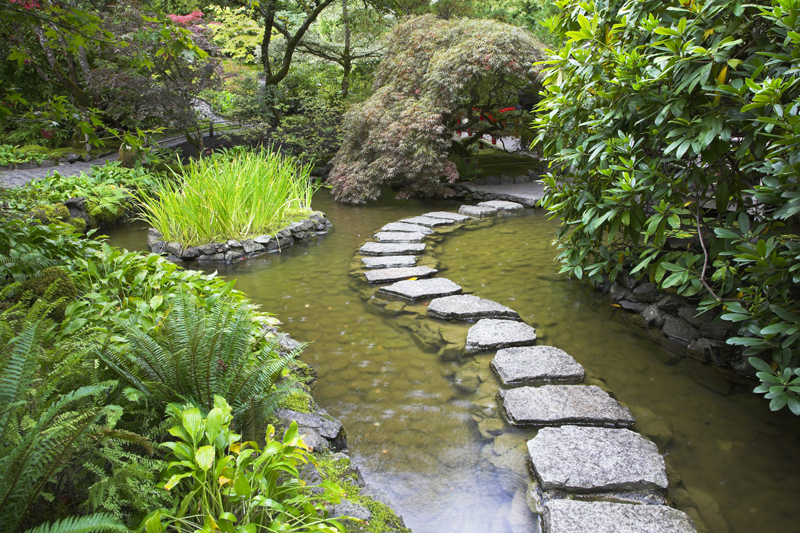 Americans are sticking close to home. They're doing remodeling and landscaping to make their home more comfortable.

Think of your garden as an outdoor room. This can become a haven for the entire family during the growing season.

A deck or patio can serve as an indoor-outdoor room. In a poll these two were among the top five add-ons when it comes to remodeling jobs. Over 40% of all the new homes built in 2000 had a patio, and half of them had porches. Nearly one-third had decks. All of these features can perform a very important role in landscaping. They can provide a connection between the indoors and outdoors.

Being outdoors is part of being human. It's just natural. Even when we're indoors we crave connections with nature. That seems to help explain why these garden features are so popular. When we're indoors we want decorations that reflect the outdoors. We want home nature-inspired home furnishings.

At one time outdoor furniture may have been very cheap and poor quality. That is no longer true. Now it tends to be more comfortable and have deep cushions. All the fabrics and finishes that are used outdoors tend to be very decorative. At one time it was utilitarian waterproof plastic.

In recent years various items have become very common on patios, such as portable fireplaces and special lighting. Some lights are even solar-powered.

Other products often used in our garden rooms are wind chimes and fountains. Americans have embraced water gardens in a big way. For patios this often means container water gardens or fountains.

The sights and sounds of nature are all around us when we're outside. What would life be without the songbirds? Birdfeeders, birdhouses and related items have become increasingly popular within the last decade.

Like an interior room, an outdoor room will have walls, floor furnishings, furniture, and decorations. Creating such a room isn't hard. But it does take careful planning.

Though we may think of the outdoor room as a new concept, it has existed for years, particularly in Europe. Historically, Roman farmhouses and villas had courtyards. In Spain and Latin America, the courtyard is often in the center with rooms off to each side.





Editor's Picks Articles
Top Ten Articles
Previous Features
Site Map





Content copyright © 2023 by Connie Krochmal. All rights reserved.
This content was written by Connie Krochmal. If you wish to use this content in any manner, you need written permission. Contact Connie Krochmal for details.