The origin of the Spanish language.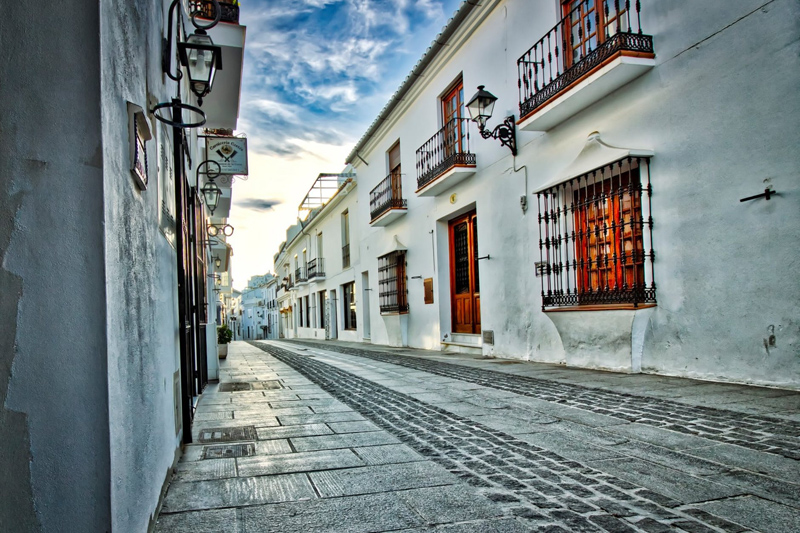 The origin of Spanish


First thing to know: Spanish language has its origin in LATIN language. Languages like Latin, Germanics, etc, come from the Indo-European Language, which is the "mother" of many of the languages spoken nowadays.


LATIN was spoken, during the Roman Empire. It was also spoken at the "Península Ibérica" (Iberian Peninsula). This peninsula, nowadays, is formed by two countries: Portugal and Spain.


Centuries passed by, and, due to the massive use of Latin, imposed to the original inhabitants of the peninsula, this language changed and became, let's say, deformed. And here is when the "Latín vulgar" (Vulgar Latin) was born.


This "Latín vulgar" received a lot of new words from other cultures, during its evolution to the present Spanish.


For example: The Peninsula (as at that moment Spain and Portugal were not created) received the invasion of the "bárbaros", the Germans. And other influences were taken from Celtic and Arabic languages.


The following chart shows the evolution of languages in Europe:

INDO-EUROPEAN


ROMANCE LANGUAGES




VULGAR LATIN





SPANISH


ITALIAN


FRENCH, …






GERMANIC LANGUAGES


OTHER LANGUAGES


Note: This scheme is not as simple as it appears to be here. In fact, there are more divisions, more languages included, but, as this is an introduction to the Spanish Language, I've jus marked the relation among the languages we are interested in. So, this is just a general diagram.
Influences received from other languages
A.-
Several centuries ago, the Arabic culture invaded the Iberian peninsula. As a result of their conquests, a lot of Arabic words were adopted by the Spanish language. Most of them are easy to identify: the first two letters of the word are "Al".
For example:
Almohada
(pillow)
Alicante
(Alicante is the name of a Spanish city)
Almidón
(starch)
B.-
We were also invaded by the Germans, but even nowadays, we have taken from this language words like:
Carlos
(Charles)
espía
(spy)
C.-
Other influences Spanish has received come from the native languages spoken in South America. (I'm talking about the conquering of this new land).
patata
(potato)
chocolate
(chocolate)
D.-
Spanish has also taken some words from French:
paté
(paté)
foie-gras
(foie-gras)
E.-
And finally, some of the many words taken from the English language:
marketing
(marketing)
parking
(parking)
---
Recommended material:
You can find below some materials / web pages that, from my point of view, can be useful and interesting:
---
| | |
| --- | --- |
| Puerta del Sol - Audio Magazine | A very interesting way of learning or reviewing not just Spanish grammar and vocabulary, but also a great way to find out about Spain and its culture. |
---
| | |
| --- | --- |
| Lo más TV | Such a funny, intelligent and useful way to learn and enjoy the Spanish language!! It is a web based activity and offers new videos, on a weekly basis, with Spanish / English captions, dictionary and games. |
---
| | |
| --- | --- |
| Angeles' Blog: "Spanish Word of the Day" | I'm adding a new Spanish word, everyday, including its sound file, translation, uses and descriptions. You can send your messages with questions, examples to be reviewed, etc. |
---
| | |
| --- | --- |
| Visual Link Spanish | Visual Link Spanish™ - Just click, listen and repeat! Don't just learn Spanish; put it into practice with a unique guided, step-by-step system. I've tested it and I wish I'd had something similar when I studied English!! |
---


Think Spanish Magazine


I write monthly articles for 'Think Spanish' ('Piensa en español') about Spain, its culture, travel issues... But this magazine also covers all Latin American
countries. Articles include a glossary. You can also listen to all the articles as they also publish a monthly CD.




Related Articles
Editor's Picks Articles
Top Ten Articles
Previous Features
Site Map





Content copyright © 2018 by Angeles Fernández. All rights reserved.
This content was written by Angeles Fernández. If you wish to use this content in any manner, you need written permission. Contact Angeles Fernández for details.