Getting Ready For Your European River Cruise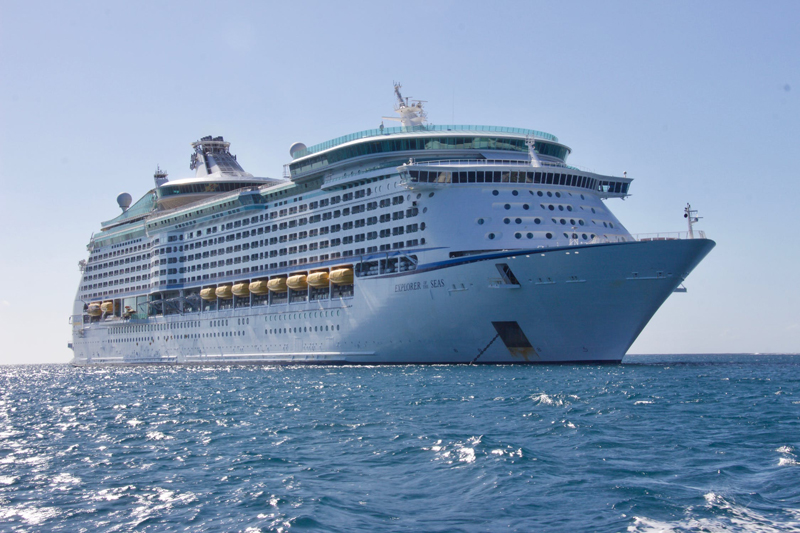 River cruising is a great way to discover the charms of Europe. European destinations offer a rich tapestry of cultural, adventure and learning experiences. River cruising provides a luxurious way to see Europe in an authentic, convenient manner. Given its many benefits, it's no surprise that river cruising is one of the hottest trends in travel. According to a recent AAA survey, approximately 25% of Americans are very likely or likely to consider taking a river cruise in the next five years.
If you're planning to take a European river cruise vacation, here are ten tips to help you get ready for your trip.
1. Set Up Your Credit Cards.
Many credit card companies charge foreign exchange fees for card usage in Europe. If you're planning to make a significant number of purchases, look into getting a card that does not charge these kinds of fees. In addition, call your credit card companies and your bank several days before departure to let them know that you'll be traveling, your dates of travel, and the destinations that you will be visiting. By contacting your credit card companies and bank in advance, you'll ensure your credit cards and ATM card will be available for use overseas. Make sure to mention the countries you'll be connecting through as well, just in case you miss connecting flights and have to stay there overnight.
2. Manage Food Allergy Issues.
Traveling in Europe with food allergies can be stressful, but river cruise lines can make it easy. On our recent Viking river cruise in Europe, the Maitre d' and Executive Chef went out of their way to meet guests' special dining requirements. The dining experience onboard was excellent and guests were very pleased. The Maitre d' reviewed every meal's menu choices for each guest with food allergies and the Executive Chef cooked courses without certain ingredients whenever possible. If your family includes someone with food allergies, alert your river cruise line well in advance. Eating out in local restaurants can be enjoyable on a European river cruise. If you have serious food allergies, print out cards that accurately describe your allergies in the languages of the countries you'll be visiting to use when dining ashore.
3. Pack Smart.
Pack light and bring layers, which are best for Europe's changing weather conditions. Be prepared for rain as well. In addition, be aware that European river cruise shore excursions generally involve a lot of walking. Bring along comfortable shoes that will help you handle cobblestones and long flights of steps. If walking isn't easy for you, check with your cruise line to see what types of excursions are available. Viking River Cruises offers several options on the majority of their shore excursions, allowing guests with less mobility to enjoy exploring at a more relaxed pace if desired.
4. Research Local Holidays and Special Events.
Before departure, check online to see if you'll be traveling during a country-wide or religious holiday. These events can affect shopping and touring options, but they can also create unique opportunities to participate in festivals and special events that you might enjoy on your own. Review local customs, such as shop hours, museum schedules and acceptable dress codes for entering religious sites. On a Viking river cruise, your Program Director will be aware of these details and will inform guests so that they can get the most out of their European experience. Viking River Cruises' Hotel Managers, Concierges and Chief Receptionists are also extremely knowledgeable about each port of call, so you'll have multiple staff members to consult. That's one of the many benefits of sailing on Viking's river cruise ships.
5. Plan Shore Excursions In Advance.
Exploring vibrant cities, taking in historic sites and enjoying authentic local experiences are the major reasons vacationers come to Europe. That's what the cruise experience is all about, so spend time planning your shore excursions. On a Viking river cruise, daily shore excursion options are included as part of their highly inclusive approach to river cruising. This takes away many of the hassles of touring Europe, since so much is planned for Viking's guests in advance. Make reservations for any "must do" optional river cruise tours, as some of these can sell out early. If you have specific special interests, you may want to create a personalized individual tour or explore on your own. It's best to do this prior to sailing, but Viking's staff can also be helpful in arranging private tours for guests whenever possible when given sufficient advance notice.
6. Arrange To Stay in Touch.
If you're planning to use your cell phone in Europe, check with your service provider. You may want to modify your plan for international use during the time that you'll be gone. If not, put your phone on airplane mode and operate it on Wi-Fi only. Check out the various Internet usage options on your ship, but be aware that Internet access may be spotty while cruising along the river. Viking River Cruises provides free shipwide wireless Internet service on their Viking Longships. While ashore, connecting at local Internet cafes and restaurants is often possible, too.
7. Make Copies of Your Passport Photo Page.
Make copies of important documents including your passport photo page and other key items. Keep copies with you in several places and leave one set at home with someone who could fax them to you if needed. If you're planning on shopping in Europe, you may want to bring a copy of your passport photo page with you. It may provide enough documentation to get an immediate VAT refund if you've purchased the required dollar amount from a vendor in a single day. VAT refund stations are also available at major international airports as well.
8. Arrive A Day or Two Early.
Getting to a European river cruise port often involves flight connections. Delays and flight cancellations can be quite common these days. When snafus like that happen, guests (and their luggage) can sometimes miss the ship. Arrive at your embarkation port at least a day or two in advance to allow for potential delays and adjusting to time zone changes. In addition, all of the major attractions in departure cities like Budapest and Vienna are tough to pack into just one day. So, schedule some extra time to explore. You may want to stay a few extra days after your river cruise as well. Viking River Cruises offers well-organized pre- and post-cruise tours that allow guests to easily explore enchanting European cities, enabling them to get the most out of their river cruise experience.
9. Have Some Local Currency.
This is particularly true if you're staying at a hotel before your cruise. Many taxis in Europe do not take credit cards. Once you've arrived at the hotel, use your phone to take a picture of your hotel's name and the street signs near it. It will make it easier for you to navigate or catch a cab in case you get lost. If you've arranged a transfer from the airport straight to the ship, you should have no worries at all. Viking River Cruises' direct transfers are part of their highly inclusive river cruise package, making transportation and logistics quick and easy.
10. Explore Local Dining.
Dining on river cruise ships is often exceptional, as it was on our Viking Gullveig ship. However, make sure to enjoy a few meals ashore for a truly special experience. You may want to research options in advance on TripAdvisor or wait until boarding your ship and ask for recommendations. Our Viking Gullveig staff was very knowledgeable about dining options in every port of call and often made advance reservations for guests.
If You Go:
For more information about Viking River Cruises, visit
www.vikingrivercruises.com.


Related Articles
Editor's Picks Articles
Top Ten Articles
Previous Features
Site Map





Content copyright © 2023 by Nancy Schretter. All rights reserved.
This content was written by Nancy Schretter. If you wish to use this content in any manner, you need written permission. Contact Nancy Schretter for details.