Shop at Greenwich Market, London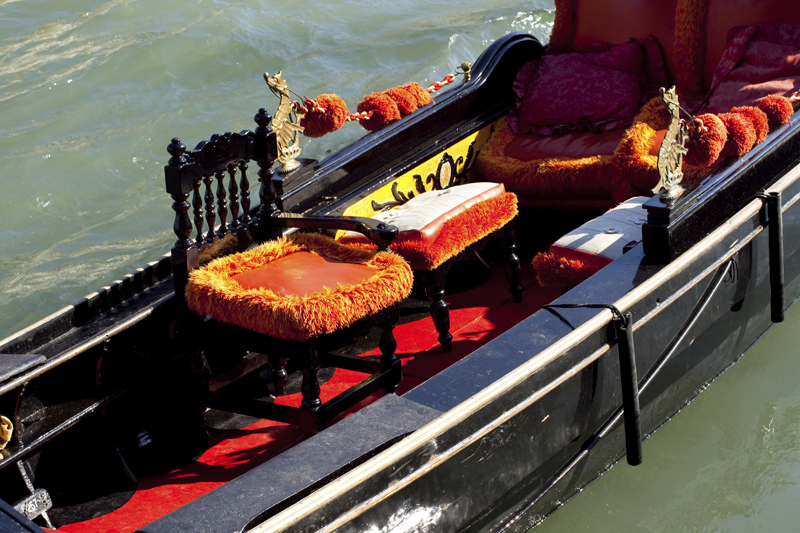 About six miles east of Central London lies Greenwich market found alongside the Thames. It's a pleasant epiphany to a visit to London, especially since Greenwich is mainly known for its Royal Observatory where the world-renowned meridian line passes.

You can get there by train or boat from Waterloo East or Charing Cross stations or take the boat down by the Embankment. The market comes as a delightful surprise, with the multicultural stalls with goods from the tiniest nooks and crannies of the world. Numerous eateries too can be found with a range of international cuisines, where one can just sit, unwind and watch the world go by over a cup of tingling English tea.

There's something for everyone here. Whether it's Palestinian ceramics with intricate patterns in blue and white, or the more vibrant of their Turkish counterparts that fascinate you with their reds and whites. The friendly Turkish stall keeper will keep you engaged, explaining all that goes into carving out his artefacts and the purpose they serve. You can take your pick from the large bowls which could very well adorn your dining table as fruit bowls or smaller ones ideal for a jewellery box.

As one walks past the stalls, one can't help but notice Tao's wired art. A tiny man deeply immersed in mutating aluminium wires into different alphabetic shapes, seemingly blissfully unaware of the curious onlookers admiring his work. There's plethora of designs that can be made according to your hearts desire. You can just give him your name and he'll work his magic in a matter of seconds.

The Murano Glass Jewellery stall,offers amongst other things, lovely Murano glass rings at very affordable prices. The flowery patterns underneath the glass give an illusion of real flowers. If you are lucky, you might just be around during a discount day, so feel free to stock up on these easily affordable pieces that breathe Italian romance.

There's an eco-friendly jewellery stall too where they sell jewellery made from palm tree seeds rather than elephant tusks.It's their way of preserving the forests and wildlife by adopting an alternative way of making jewellery from the tree seeds rather than destroying nature herself.

Stroll by and you will stumble upon stalls selling homemade candles, traditional English antiques, Moroccan organic soaps and oils and a juniper wood stall with jewellery boxes, candle stands and even forks and knives, all made out of the mystical juniper wood.

And if any of you fancies knowing what the future has in store for you, there's the ever-popular Tarot card reader's stall too. She does palm reading, tarot cards and numerology to unveil it all for you and by the way, she remains busy throughout the day.

for veggies, there's even a Vegan bakery serving wheat free and sugar free cup cakes and brownies that look droolingly inviting. As one passes by this stall, a strong coffee aroma fills the air and one doesn't have to make much efforts be dragged in, nose first. Delicious ground coffee in flavours like French cinnamon, butterscotch toffee, Irish whiskey and the like. So, just grab that mouth-watering cup cake, a cup of coffee and you are good to explore the rest of the market.

For those of you who have an elaborate lunch in mind, there's plenty to choose from too. There's a Japanese stall serving original homemade Sushi, an Ethiopian food stall with those vegetarian delicacies alluring you with their spicy aroma and the Mamma Mia stall with its Italian cheese and salami. Move a little ahead and you'll be transported to the Caribbean world offering smoky hot chicken curry, curried goat and beef amongst other non-vegetarian delicacies. And if you have healthy lunch on your mind, there's a Mediterranean stall quite popular for its salad wraps and meze. Hungry or not, you can't resist grabbing a bite.

Savour fresh, homemade doughnuts with chocolate sauce filling from the Brazilian churros or the Ananaman stall where you can select a fruit of your choice that you'll be served in a hot Belgian chocolate dip. And then there's Mr. Humbug, a complete shop dedicated to jelly-bellies, toffees, candyfloss and variety of fudges to choose from.

Amidst all this noise of the open air market, you may suddenly be serenaded by an Irish group and their Irish folklore songs or a loner on guitar with his traditional English ballads or maybe just a familiar melancholic tune from solo violinist.

Go where your heart takes you and enjoy the Greenwich market.



Related Articles
Editor's Picks Articles
Top Ten Articles
Previous Features
Site Map





Content copyright © 2023 by Marianne de Nazareth. All rights reserved.
This content was written by Marianne de Nazareth. If you wish to use this content in any manner, you need written permission. Contact Marianne de Nazareth for details.