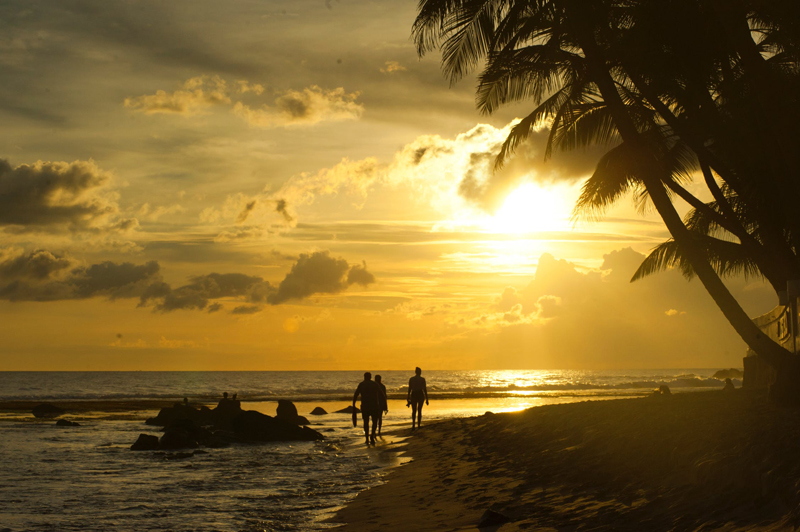 There are three great ways to see a Caribbean island: landing in a plane (taking off, by contrast, is the worst. The body soars, the mind remains below); offshore from a boat, and looking down from a mountain. Each offers its own perspective –patchwork greens and plunging blues, ridges straining like backbones, and valleys flecked with brightly colored zinc, respectively. Islands such as Anguilla, Culebra and Barbuda are stubbornly flat; however, the majority throw up dramatic peaks and hillsides from the coast. Here are some of the more significant mountains.

Up in the clouds
The highest point in the Caribbean is the Dominican Republic's Pico Duarte (3,098m), part of the cordillera that runs through Hispaniola. In contrast to the sun-bleached beaches that make the Dominican Republic famous, the mountain regions have an Alpine climate, are frequently shrouded in mist, and are one of the few places in the Caribbean to drop below freezing point. The mountain region of Hispaniola is covered in pine forest, but is also a cradle for fruit production. Otherwise, it is popular with mountaineers and hikers.
Jamaica's Blue Mountains, famous for the eponymous coffee blend, reaches 2,256 meters. This hilltop paradise provided homes for many of Jamaica's more renowned residents, such as Island Records' Chris Blackwell and British playwright Noel Coward. The Blue Mountains were also a secure refuge for the Maroons who escaped slavery during British rule.

Explosive peaks
Given that the Lesser Antilles was forged from volcanic activity, it is not surprising that many islands still play host to peaks that are either dormant volcanoes or quietly active. The most impressive is Guadeloupe's La Soufriere (1,467m), a popular hiking destination whose summit seethes and swirls with pungent sulfur clouds. La Soufriere last erupted in 1976, causing the temporary abandonment of Basse Terre.
In nearby French sister island Martinique, 1,397-meter Mt. Pelee has a more lethal legacy. The volcano erupted in 1902 with catastrophic consequences, annihilating St. Pierre and killing 30,000 people. Another island to suffer a similar ordeal is Montserrat to the north, half of which remains abandoned since the Soufriere Hills erupted in 1995.
In St. Eustatius, the island's distinctive landform is The Quill, which last erupted over 1,500 years ago. Today, the crater of the 601-meter volcano thrives with tropical flora. Neighboring island Saba is little more than a volcano emerging sheer from the water. Mount Scenery (877 meters) is the highest point in the Kingdom of the Netherlands (perhaps not the most difficult feat!) and last erupted in 1640.

The picturesque
A handful of Caribbean mountains simply define their island's character. Who can think of St. Lucia without visualizing the two Pitons, which rise a little over 700 meters but dominate the southwest coast. The Pitons are a World Heritage Site.
In St. Kitts, Mt. Liamuiga (1,156m) is another 'active' volcano, but has been better known during the last thousand or so years for its cloak of rainforest, hiking trails and cloudy peak.
Finally, Dominica is an entire island of plunging ravines, peaks, and waterfalls. Morne Diablotins is the highest peak at 1,447 metres, and is another challenging hiking destination.

Overall, the Caribbean deserves as much attention for its summits as for its sea level attractions. The air is cooler, the views stunning. Just watch out for lava…



Related Articles
Editor's Picks Articles
Top Ten Articles
Previous Features
Site Map





Content copyright © 2023 by Nick Marshall. All rights reserved.
This content was written by Nick Marshall. If you wish to use this content in any manner, you need written permission. Contact Nick Marshall for details.