Hans Christian Andersen museum, Odense, Denmark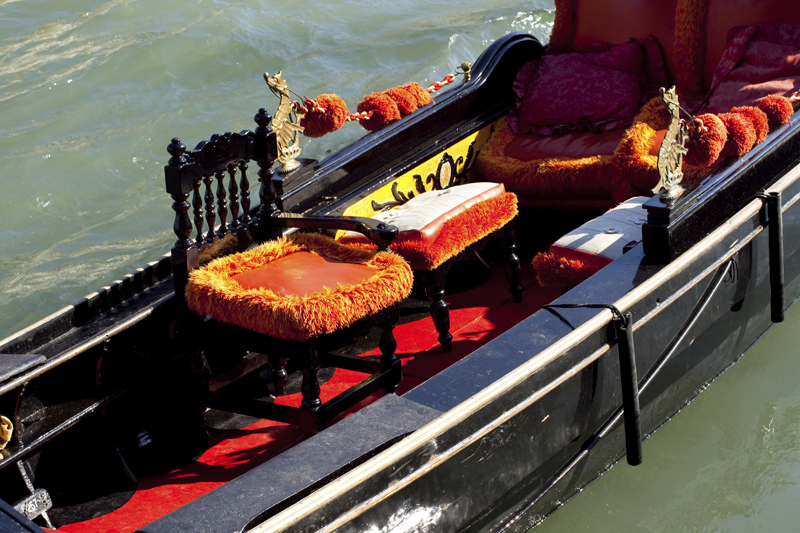 There is a minimal entrance fee to go into the Hans Christian Andersen museum in Odense in Denmark. But nothing prepares one for the well organized showcase to a man's amazing genius. Everyone who visits the museum wants to know more about the man and his fairytales and you are not disappointed with the exhaustive collection on display.

Considering his fairytales have been translated into 80 languages he is known and acknowledged the world over for his story telling. What most people don't know much about is Andersen's intricate paper cuts. Going around the museum I realized that his paper cuts could not be separated from his written oeuvre as he always made them when he told a fairytale, especially if his audience were children. There was never a straight connection between the paper cut and the story, but he would accompany every story with a paper cut which he would unfurl with great pizzaz, entrancing his amazed listeners at the end.

About 1,000 paper-cuts of all sizes still exist to this day – primitive figures and simple tableaux as well as more ornamental, sophisticated cuttings. They belong to a world of their own, but they all have their roots in precisely the same rich, widely embracing creative imagination which in the nineteenth century revolutionized world literature with a long series of fairy-tales told for children and for the child in every adult. This is why Andersen's many paper-cuts cannot be dismissed, as they often have been in Andersen research, as mere diversions and little games or just be regarded as funny and entertaining. Actually they were both meant to be a pleasure to the eye and a challenge to the mind. There was a hidden meaning to the paper cuts like his stories, amusing on the surface but with a hidden deeper meaning.

Andersen had an urge to "cut and paste" that was just as strong as the urge to write and travel. He was nearly always armed with an ugly, large pair of scissors, which could be quite dangerous. They could slip out of his pocket, and he might sit on them, which was what happened when he was on his way across the island of Funen in a horse-drawn carriage, with the result that he had to have his painful backside bathed and bandaged!

But most of the time he grasped his scissors with pleasure, and when he folded the paper once or twice and started cutting from a longitudinal or transverse axis, it was always in some way a visualization of the way his magical wordplay, which emerged from nothing, and swiftly materialized itself in patterns, figures and landscapes. A paper-cut would often be a little fairy-tale in itself in time and space, folded in and out in various dimensions, and with a keen sense of the possible effects of depth and contrast.

When Andersen began to turn the pieces of paper around the steady tips of his scissors, none of the children around the table knew what was going to happen. He liked to start by talking a little, and in doing so would incorporate an improvised fairy-tale relating to the theme or subjects of the paper-cut. Frequently he would stop in order to add a new longitudinal or transverse axis on the paper so as to break the symmetry and provoke new angles and perspectives.

While in the nursery he would be relaxed and down to earth with his scissors and paper in his hands and a few chosen children around him. The children were forbidden to sit on his lap or crawl round his shoulders, but sit at a proper distance. Then Andersen, who ever since his childhood had dreamed of becoming an actor, would be in his element. He was able – as some of the children have said in the museum – to weep with mournful eyes, laugh at merry moments, whisper to make something spooky, or sing and warble, precisely as his oral narration demanded. And then all at once, when the crisp, dry clicks of the scissors ceased and Andersen's voice fell silent, both the story and the paper-cut were finished and the piece of paper would be slowly and carefully unfolded. Perhaps "Anser" would blow at it a little, and immediately a whole row of fairies in short crinolines would dance away from the scissors.

Andersen's paper-cuts seem to reach back in time, back to his childhood to his strongly superstitious mother and his rationalistic, fairy-tale-loving father in his cobbler's workshop squeezed into a corner of the tiny room in Munkemøllerstræde in Odense.



Related Articles
Editor's Picks Articles
Top Ten Articles
Previous Features
Site Map





Content copyright © 2022 by Marianne de Nazareth. All rights reserved.
This content was written by Marianne de Nazareth. If you wish to use this content in any manner, you need written permission. Contact Marianne de Nazareth for details.