Guest Author - Elizabeth Darrach
Hello, and welcome back!
Like your romances set in the here and now, with issues you can relate to? Here are ten you can't miss!

For a couple classics, try Linda Howard's

MacKenzie's Mountain, and Nora Roberts's
Luring a Lady.

Want some suspense with your romance? Suzanne Brockmann's

Bodyguard is one option. Lauren Bach's

Lone Rider is another great choice, and so is Suzanne Judson's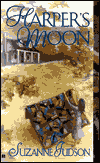 Harper's Moon. And Jayne Ann Krentz can't be beat either, with

Light in Shadow.

Want some good, old-fashioned emotional stories? LaVyrle Spencer's

Spring Fancy delivers, as does Teresa Hill in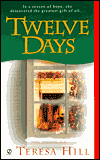 Twelve Days, and Barbara Bretton in

Girls of Summer.

And for steam and suspense combined, Suzanne Forster's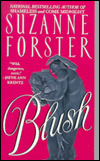 Blush got me hooked on her books.

Enjoy! And until next time, happy reading!