Guest Author - Elizabeth Darrach
Hello, and welcome back!
Like your romances steamier than usual? Then this list is for you!

Sexy historicals more your style? Then you have to read these...Bertrice Small's

Hellion, and Robin Schone's

The Lover.

Prefer some twists with your steam? Virginia Henley's

Enslaved, and Thea Devine's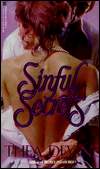 Sinful Secrets fit that bill.

And for contemporary erotica, check these out....Lori Foster's

Wild, Shannon McKenna's

Behind Closed Doors, Bertrice Small's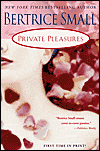 Private Pleasures, and Emma Holly's
Cooking up a Storm.

And if you like anthologies, these two should cover your reading tastes:

All through the Night: Tales of Erotic Romance, and

Bad Boys On Board both have stories by several different authors.