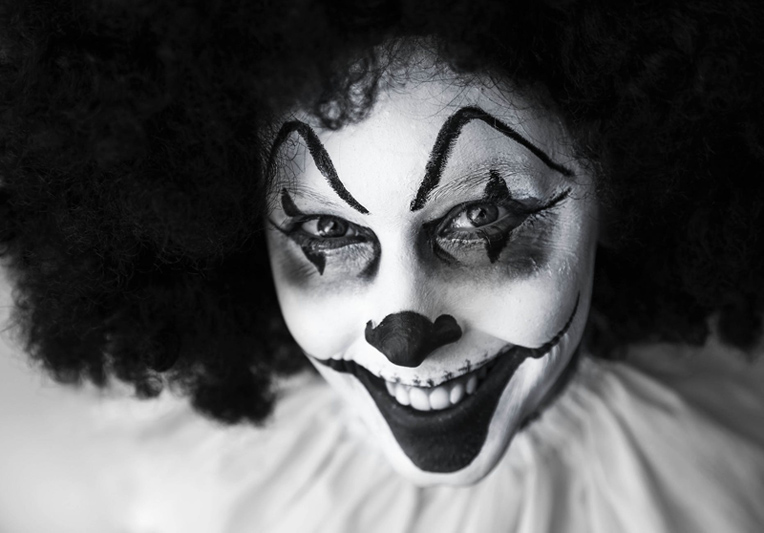 Kevin Smith was one of the most peculiar directors of the 90s and early 2000s. That's something to say when this is the time when other personalities such as Quentin Tarantino and the Farrelly Brothers were riding high on the hog. Smith's style was to inject intelligence and personal experience to his mostly comedic films. The concoction succeeded swimmingly, and his acumen for guerilla movie-making led to his first movie making over 10,000 times the money it cost to produce it. A New Jersey native with a personally self-deprecating sense of humor, Kevin Smith is best known for his series of movies that takes place in the "View Askewniverse," a series of movies centered in a fictional New Jersey much like Stephen King's fictional Maine, albeit with much less things that will keep you up at night. The name comes from Smith's production company, View Askew. Here are five movies of his that will have you rolling in the aisles.

5. Mallrats (1995)
This was Smith's sophomore effort, which takes place the day before his first film, Clerks. The film revolves around two foul-mouthed slackers, Brodie and T.S., as they deal with losing their girlfriends on the same day. What follows is a grand misadventure, encompassed mainly in a mall and fueled in no small part by retail therapy.Smith's own character, Silent Bob, and his partner, Jay, are more prominently featured in this film, and it sets the tone that Smith would revisit for those two in later films.Starring Jason Lee, Jeremy London, Shannen Doherty, and Claire Forlani, it's a witty and incredibly 90s comedy about relationships.

4. Jay and Silent Bob Strike Back (2001)
After Kevin's success in real life, the characters in his fictional universe had success as well. Fan favorites and recurring characters Jay and Silent Bob, played by Smith's long time best friend Jason Mewes and Smith himself, respectively. The two get caught up in a cross-country adventure after learning that popular comic book characters inspired by them are getting a movie made about them. Along the way, they encounter a veritable cavalcade of cameos from famous actors, from Carrie Fisher to Chris Rock. It's pure entertainment with an excessive amount of cursing and self-referential humor, but for fans of Smith's stuff, it's pure fan service gold. Speaking of fan service...

3. Clerks II (2006)
The sequel to the movie that started it all actually avoids the dreaded sequel curse. No, it's not better than the first Clerks, but it stands shoulder to shoulder with it. It takes place almost ten years after the events of the original movie. Randal Hicks (Jeff Anderson) and Dante (Brian O'Halloran) are still employed at the same dead-end convenience store and movie rental shop. Until Randal unintentionally burns the entire thing to the ground, that is. The two find employment at a fictional fast food chain made popular in Smith's movies, and continue to work their way through adulthood, which they still haven't figured out. As of right now, it marks the end of the View Askewniverse movies. Kevin Smith has announced what he says will be the final Clerks movie, Clerks III, but as of right now it is not in production. And honestly, if Clerks III is never made, Clerks II stands as a great end to the story of Dante and Randal.

2. Dogma (1999)
Kevin Smith's most controversial movie revolves around two fallen angels who discover a loophole in Catholic religion that will allow them to re-enter heaven. Starring Ben Affleck, Matt Damon, Linda Fiorentino, Chris Rock, Jason Mewes, and Kevin Smith, it was harshly criticized as mocking Catholicism. Smith, a lifelong Catholic himself, responded with incredulity at the accusations, explaining that this movie was an explorations about his own questions of his faith. He famously snuck into a crowd of protesters standing outside of a movie theatre at the movie's release. He caught the attention of a news reporter,and criticized his own movie on national television as a prank against the protestors themselves, who had no idea who he was.

1. Clerks (1994)
Kevin Smith's first movie set the tone for his style, both directorial and authorial. The film was shot in black and white simply because it was cheaper. Originally made for $27,575, the film was bought by the Weinstein Company for $228,000. Upon release, the movie was a smash hit, raking in 3.1 million dollars. Centered around the lives of Dante Hicks and Randal Graves, two 20-somethings who can't be bothered to do anything better with their lives, the film's events take place over the course of a day. They field obnoxious customers, loitering drug dealers, and their own personal quandaries about their lives since graduating high school and being stuck in dead-end jobs. It's an honest and funny examination of personal responsibility, jealousy, and the end of youth. There's a reason it's at the top of this list.

Any movie Kevin Smith has made is not for kids. He's known for his potty mouth and scatological humor, but he's also known to leave audiences crying. Tell the kids to go play outside, then pop in Clerks. It's a classic.

*All of these movies are titles in my own personal collection. I paid for them with my own money-wafers, legitimately. I was not paid or endorsed to do this review.*


Related Articles
Editor's Picks Articles
Top Ten Articles
Previous Features
Site Map





Content copyright © 2023 by Ricardo Castano IV. All rights reserved.
This content was written by Ricardo Castano IV. If you wish to use this content in any manner, you need written permission. Contact Ricardo Castano IV for details.