Part I-Year of the Dianthus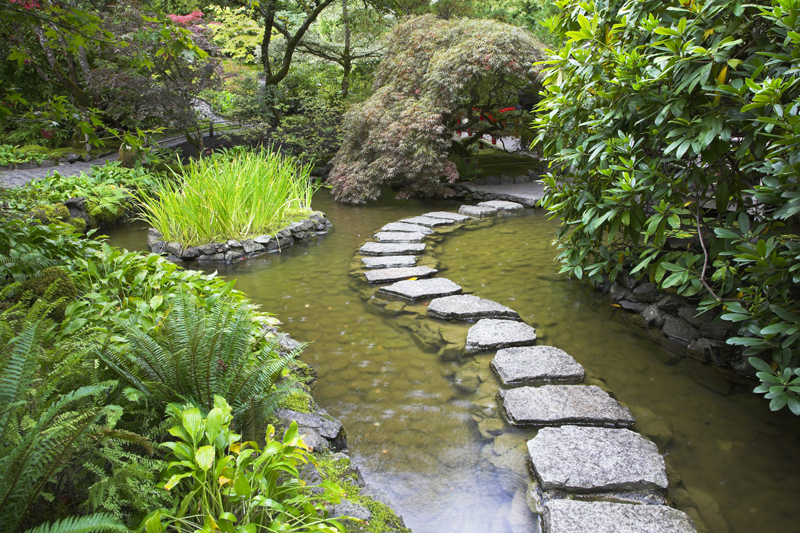 2004 is Year of the Dianthus. Each year, the National Garden Bureau selects a flower for this top honor.

The versatile, exquisite dianthus are native to nearly all regions of the world, including most of Europe. They are found in Russia, Siberia, Greece, China, South Africa, Iran, and Turkey. These plants are most common in the wildflower meadows and mountains of Asia and Europe.

In 1737, Linnaeus chose the name dianthus for these plants. The word dianthus is derived from the Greek meaning 'divine' and flower.' Some of these will be evergreen or semi-evergreen.

It's about time the dianthus got the attention it deserves. These flowers have been in cultivation for several thousand years. The old fashioned pinks are heirloom plants that were a mainstay of the English cottage gardens. According to experts, these were introduced to England by way of Turkey.

Dianthus were well known in Shakespeare's time. In "Shakespeare's Flowers" by Jessica Kerr, published by Johnson Books, you can read all about this. But, I will tell you that in "The Winter's Tale," Shakespeare refers to carnations and gillyflowers—two kinds of dianthus.

In her book, Diana Wells, author of "100 Flowers and How They Got Their Names," published by Algonquin Books of Chapel Hill, discusses various theories as to how these plants got their names. As I write this, the Athens Olympic games are about to begin, so it is fitting to mention the fact that carnation is derived from 'coronation' in reference to flower garlands, commonly worn in ancient Greece during ceremonies.

Dianthus are known by numerous other names, including carnation, clove pink, cottage pink, gillyflower and pinks. The latter refers to the scalloped edges of the petals, which look as if they were snipped with a pinking shears.

Gillyflower is a very old name for dianthus. According to one issue of the American Dianthus Society newsletter, this name was used to refer not only to spice-scented dianthus, but fragrant white stocks and wallflowers as well. Apparently, the word is derived from the French, which means clove spice. This newsletter listed forty or so possible ways of spelling gillyflower.

One species (Dianthus barbatus) is known as Sweet William. This name may have come from the French for eye, which later became willy, and eventually William. These have been cultivated for over four hundred years.

Though there may be many varieties of dianthus, almost all prefer full sun. The exceptions are the Sweet William and the maiden pink, which tolerate partial shade. All of these plants do best in well-drained, slightly alkaline soils.

For the most part, dianthus are cool season plants. They do particularly well in early spring and early fall. When you're planting them, try to do so during those times. High temperatures during late spring and summer can stress the plants. In areas of the country where winters are mild (the Southwest and Southeast), gardeners can plant in the fall, and enjoy the blooms until the following summer.

Generally, most dianthus are hardy in zones 4 through 9. Before buying, check the details for the ones you are considering.

Dianthus can serve many roles in the landscape. Their fragrance alone makes them worthy garden plants. For that reason, they're often used in scented gardens. The fragrance does vary from one kind to another. Sometimes, the name may describe the scent, such as that of the clove pinks.

The annual dianthus are often used as bedding plants, discarded at the end of the growing season. These are excellent for annual flowerbeds and containers.

All kinds of dianthus are suitable for cutting gardens. For this purpose, the scented ones are among the favorites.

Low-growing kinds of dianthus are a great choice as edging plants along walkways and borders.

Both biennial and perennial varieties are superb for rock gardens, perennial beds and borders, and mixed borders. They can be planted between pavers in walkways and patios. In addition, some of the dianthus, such as the cheddar pinks, are perfect for ground covers. I've used them on banks where I don't want to mow. This mat-forming species spreads along the ground, and will need dividing every couple years. Otherwise, the center of the plant will become bare and unsightly.

Some dianthus are well-suited to container gardening. Depending on your needs, you can choose ones with upright growth habits or low, spreading types. For containers, the best choices are the California Collection, which includes the Adorable and the Romance series. These dwarf plants are especially floriferous. They can be used for container plants indoors or out.

In containers, mix and match dianthus with other cool season flowers, such as flowering cabbage, kale, and pansies.

Edible landscapes are a wonderful place for the dianthus. These flowers are edible. If you plan on consuming them, avoid the use of pesticides. In Europe and England, the blossoms have been used for various purposes, including jams and sauces, and as a flavoring for soups and wine.

When you're choosing varieties for your landscape plans, consider the foliage as well as the blooms. Dianthus often have attractive gray to gray-green, grass-like foliage with a shiny bloom. Others may have very green, lush, shiny leaves, such as the Sweet William.

As companion plants for dianthus, good choices would include lamb's ears, lavender, and sage.

So far as care is concerned, most dianthus require very little attention. Dianthus prefer dry soil, and can't tolerate poorly drained, waterlogged ones. If your yard suffers from moisture problems, try growing dianthus in raised beds, berms, or containers.

Dianthus don't seem to have many insect problems, though aphids and spider mites can occur. Some gardeners say voles and mice feed on all parts of the plants—both the top parts and the roots.

During very hot, humid weather, dianthus may sometimes get mildew. To prevent this, avoid overcrowding the plants so they can get plenty of air circulation.

Deadheading or shearing the plants after they bloom will help them to produce flowers for a longer period, or encourages new bloom.

When carnations become so floppy they can't stand up on their own, the
problem is probably due to hot weather. When the temperatures are consistently above 80 degrees Fahrenheit, this can happen to certain kinds of dianthus. Either choose heat-tolerant varieties, or grow them during a different season of the year when the weather is cooler.

Dianthus can be propagated vegetatively and by seed. Ones that are sterile (produce no seed) or ones that don't come true from seed must be propagated by vegetative means.






Related Articles
Editor's Picks Articles
Top Ten Articles
Previous Features
Site Map





Content copyright © 2022 by Connie Krochmal. All rights reserved.
This content was written by Connie Krochmal. If you wish to use this content in any manner, you need written permission. Contact Connie Krochmal for details.