Part II-Year of the Dianthus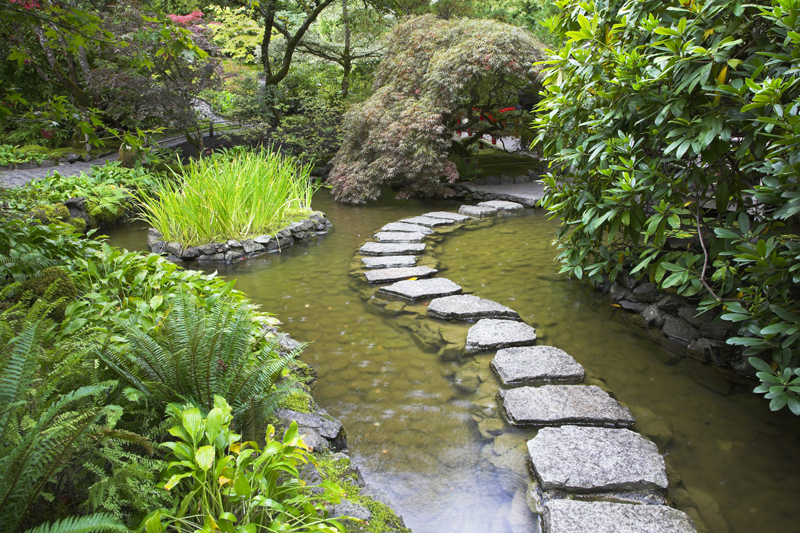 2004 is Year of the Dianthus. The National Garden Bureau bestowed this special honor on this group of flowering plants. This is the final article in a two-part series.

Of the three hundred or so species of dianthus, around 30 are in cultivation. These include the Sweet William, and the China pinks.

Originally Sweet William was native to China, but it is now widely naturalized elsewhere. There are many excellent varieties of this plant. It is easily grown from seed.

Though most Sweet Williams are grown as biennials, there is one exception to this general rule. 'Noverna Purple' blooms the first year from seed. It is a true 100% annual-flowering Sweet William. This variety begins blooming around three months after the seeds are sown.

'Noverna Purple' received a Fleuroselect Gold Medal in 2002, and was an All-America Selection in 2003 as well. The strong, sturdy stems are covered with masses of light purple blooms. It is a great choice for mixed flower borders, containers, and flowerbeds.

The other varieties of Sweet Williams will self-sow, so you only need to plant them once. These are true biennials, and will only produce foliage the first year.

The Amazon series were top performers in 2002 at the University of Georgia trial gardens and in North Dakota as well.

The Thompson & Morgan 2004 catalog features numerous dianthus varieties. These include the sweetly fragrant 'Fenbow Nutmeg Clove.' This heirloom variety dates from the 17th century. It was used to add spicy flavor to red wine.

The catalog also lists several perennial dianthus, including Dianthus superbus 'Crimsonia,' which blooms the first year, and Dianthus chinensis heddewigii 'Victoriana.' The latter features bushy plants with an abundance of two-inch wide flowers in shades of pink, rose, and red.

The maiden pink (Dianthus deltoids) is a mat-forming species. Apparently the name comes from the fact that its blossoms close at dusk. They bloom in late spring. After these plants were introduced to the U.S, they escaped from gardens, and are now found growing wild in some parts of the country, including New England.

The cottage pink (Dianthus plumarius) is sometimes called Scotch pink or grass pink. This was originally native to the Caucasus and Central Europe. Considered an heirloom plant and a favorite for cottage gardens in the British Isles, it has been under cultivation for hundreds of years. This low-growing plant has flower stalks that are about a foot or so tall. These flowers were a favorite among the weavers in Paisley, an area of Scotland near Glasgow. Specializing in the old fashioned pinks, these craftspeople were especially fond of the laced pinks with flowers that resembled the paisley patterns in their weavings.

The China, Chinese, or rainbow pinks (Dianthus chinensis) have a long and varied history. Originally native to China, it was introduced to Europe in the 1700's, apparently from the Ottoman Empire. The Japanese also cultivated this plant, and came up with new improved varieties by the late 1800's. Now, these true perennials are commonly treated as annuals, since they bloom quickly from seed.

The carnation or clove pink is Dianthus caryophyllus. Though we may think of this as a cut flower, it is actually a short-lived perennial. This was originally native from India to Western Europe. Some of these varieties are marketed as pot carnations, and are well suited to container gardens. There are both early and late blooming varieties.

The cheddar pinks (Dianthus gratianopolitanus) are originally native to southern Europe. In England it grew in the area of Cheddar from which its name comes.

'Bouquet Purple' is a perennial that blooms the first year from seed. If planted in late winter or early spring indoors, it blooms in about three months. The plants are about 1½ to 2 feet in height. It is suitable as a bedding plant and cut flower as well as for the perennial border. The plants feature lavender, slightly fragrant blooms. Hardy to zone 4, this variety is both frost and heat tolerant. This was named a Mississippi Medallion Award Winner and a Minnesota Select Perennial Award Winner in 2000.

'Eastern Star' is an award-winning new perennial dianthus. This is especially suitable for perennial borders. It is recommended for zones 4-10. This exquisite plant blooms freely during the summer months. If deadheaded, it will continue flowering throughout the growing season. These plants tend to be naturally dwarf.

'Garden Spice' is a very special carnation. It is noted for its amazing heat tolerance, and is winter hardy to zone 8a. This plant features fully double blooms that appear throughout the growing season. Suitable for annual flowerbeds, this tender perennial is also recommended for container gardens.

For heirloom gardens, there is a delightful, double pink called 'Pheasant's Eye. This variety has been around since 1698.

The varieties created by famed dianthus breeder John Whetman tolerate heat and cold. He specializes in garden or English pinks. The Royal Horticultural Society has given 26 of his varieties the coveted Award of Garden Merit. One of the traits he selects for is strong fragrance.

Other good varieties with heat tolerance include the Ideal series, available in 13 different colors. Early to bloom, it tolerates heat and frost.

Now, we're blessed with so many wonderful varieties of dianthus. Originally, most of these were short season plants. But that began to change in the early 1970's when long-blooming varieties were released. Charles James, a breeder for Goldsmith Seeds, crossed Sweet William, a biennial, with the Chinese pink, an annual. The result was 'Queen of Hearts,' which won an All-America Award in 1971. These plants had hybrid vigor, and bloomed freely throughout the growing season. This successful introduction led to 'Magic Charms,' which also received an All-America Award in 1974.





Related Articles
Editor's Picks Articles
Top Ten Articles
Previous Features
Site Map





Content copyright © 2022 by Connie Krochmal. All rights reserved.
This content was written by Connie Krochmal. If you wish to use this content in any manner, you need written permission. Contact Connie Krochmal for details.