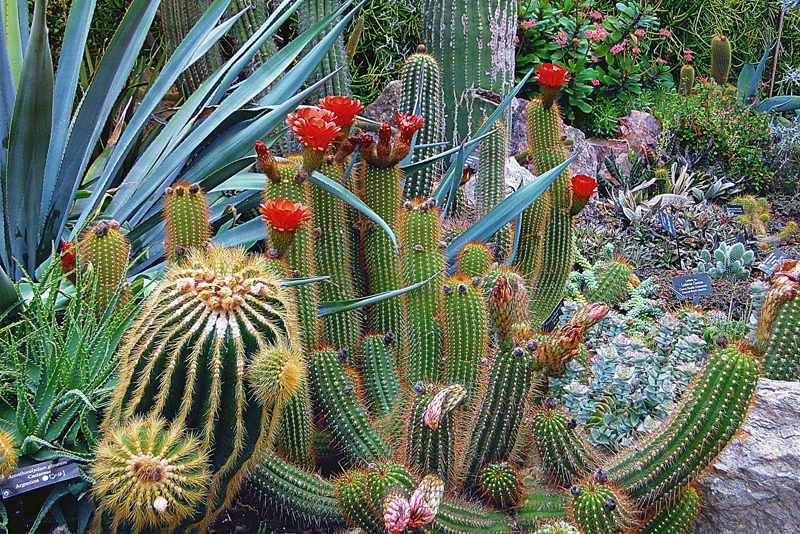 Among the most beautiful succulents, Haworthias make excellent houseplants.

For the most part, Haworthias grow in the form of rosettes. In fact, some species will even have clusters of rosettes.

Though there may be exceptions, these plants tend to be rather low growing.

Worldwide, there are over 150 species of Haworthias. Only a limited number of those are commonly grown as houseplants. They are known by various common names, including star cactus and wart plant.

These plants are prized for their very attractively shaped foliage, which may be in very interesting colors. The leaves are thick, and lack leaf-stalks. Some species are stemless, while it may have a stem that is concealed by the gorgeous leaves.

The actual texture of the foliage will vary from one species to another. In some, it tends to be soft and fleshy, while it may be tough and hard to the touch in others. Some of the leaves may also have small translucent areas that seem to shimmer. These are sometimes referred to as windows. Experts say that these serve a useful purpose—for absorbing sun—when the plants are growing in sand that covers most of their foliage.

Blossoms of Haworthias aren't very noteworthy. As a matter of fact, some gardeners will actually remove the blooms when they appear, because they feel these are unattractive. Appearing in clusters on thin flower stalks, the flowers tend to be white. They are narrow and tubular in shape.

So far as care is concerned, Haworthias thrive in partial shade, which makes them valuable as houseplants. They can be damaged by direct sun. Be especially careful during the summer months when the sun is at its strongest.

Watering is easy. Allow the top part of the potting soil to dry out slightly in between waterings when the plants are actively growing. Reduce waterings during the rest period, but don't let the soil dry out completely during the time.

Regarding fertilizer, the usual recommendation is to avoid using any.
Some houseplants may need a very warm temperature. But Haworthias aren't among these. These thrive in normal indoor temperatures, and like it to be a little on the cool side, around 60 degrees Fahrenheit, during the winter months when they are resting.

Generally, many kinds of Haworthias will produce offsets, which can be used as a source for new plants. These plants can also be grown easily from seeds.

Regarding the different species of Haworthias, there are several that are commonly seen. Among these are the pearl plant (Haworthia margaritifera) and the wart plant (Haworthia tesellata). Pearl plant is named for the pearly white warts on its foliage. The rather small side, pearl plant is only about 4 inches in height with a slightly larger spread.

Wart plant is even smaller than pearl plant. This miniature is only about two inches tall and 3 inches across. It consists of brownish to green foliage with a pointed tip. Leaves have teeth along the edges. The foliage is translucent with very fine white lines. The plant gets its name from the white warts that cover the underside of the foliage.

This site needs an editor - click to learn more!


Editor's Picks Articles
Top Ten Articles
Previous Features
Site Map





Content copyright © 2023 by Connie Krochmal . All rights reserved.
This content was written by Connie Krochmal . If you wish to use this content in any manner, you need written permission. Contact BellaOnline Administration for details.