May I Introduce.... Donna Kooler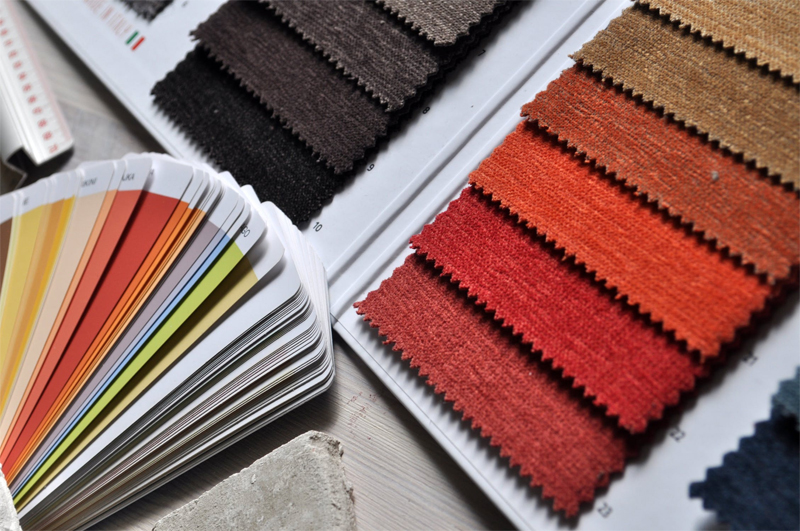 I recently had the pleasure of interviewing Donna Kooler, who is the owner and driving force behind Kooler Design Studio, a multimedia publishing and designing company who specialise in just about anything to do with handcraft. I first met Donna when reviewing her Encyclopedias of Crochet, Knitting, Quilting and Needlework. (See my reviews at the links below).
Good morning Donna, welcome to Bellaonline, I have a list of questions for you, so let's get started.
Firstly,are you a Quilter or Needle worker?
My personal love is needlepoint but I dabble in many other crafts.
What attracted you to handcraft?
I had always done handwork as a hobby, but as an artist I was searching for a medium to express my art. I had worked with oil paints, mosaic glass, fabric and clay sculptures, but one day, I entered a yarn shop and was struck by an amazing wall of wonderfully colored yarns and immediately fell in love with designing needlepoint.
Tell us a little about your background – did you learn to enjoy handcraft as a young person?
It was my mother who taught me to love all types of handworks. After art school I became an art director for an advertising agency, I married and stayed at home to raise a family before returning to work as Design Director for Sunset Designs, a needlework manufacturer. I was with Sunset for twelve years. When Sunset moved out of California, I asked my design staff to join me in starting Kooler Design Studio, and the rest is history.
How long have you been the owner of Kooler Design Studio
In 1985 I founded Kooler Design Studio, inc with a few of my amazingly talented partners, Linda Gillum, Priscilla Timm and Nancy Rossi are a few that are still part of the studio.
What gives you the most delight as the owner of Kooler Design Studio?
In the beginning, it was being able to provide an environment for women to create beauty and earn a decent living, as the years past, not only did we achieve that goal, but I was also able to invite my daughter Basha to be part of the group. Her ability as an art director, designer, photo stylist has added a new dimension to the studio talent pool.
Tell us a little about how you got into the business of publishing
In 1998 I was asked by Sandra Case of Leisure Arts to produce the Encyclopedia of Needlework. Before that, we had designed thousands of needlework products but had never produced the books. We were reassured by Sandra and Ann Van Wagner Young that they would support our effort as they had faith that we could do the job. With their guidance, we produced Donna Kooler's Encyclopedia of Needlework. Since then, we have written four more encyclopedias; Crochet, Knitting, Quilting and Sewing, as well as hundreds of books and leaflets.
Do you encourage designers to offer their designs for you to retail?
We encourage designers to send us their work for possible future books. The charts, kits, books, computer programs and finished products sold on our web site are all designed and/or produced by Kooler Design.
How long does it take from the concept of a design idea to the final item ready for sale?
For leaflets it take only a few months, but for books like the encyclopedias it takes about a year and a half to do it right.
Tell us about the various stores on your website.
We tried to set up the website to be consumer friendly. The column on the left is the table of contents and should easily direct you to where your interest may lay. There are no long lists of product titles to click on before viewing the images, for instance, all quilting books are visible at one time so the consumer does not have to search through pages and pages. The viewer can always send a note with a question and we will answer to the best of our ability as soon as possible.
You have a great selection of cross stitch charts and kits, do you think you might offer quilting patterns and/or kits in the future?
It is something we have thought about and may add if we find there is increased interest in us doing so.
How do you see the handcraft industry in 10 years time?
That is a very difficult question to answer. Right now, it is hard to predict what the industry will be like in ten years since publishers, manufacturers and retailers are reluctant to add new products. In addition, the internet has been a blessing as well as a curse. The good side is that it allows small companies, such as Kooler Design, to communicate directly with our consumers, but it also has opened up the world for the plagiarizers who giveaway every piece of creative copyrighted material available in or out of print. This will eventually drive designers out of business unless it can be curbed.
What do you think Kooler Design Studio offers to quilters and needle workers that others don't?
I'm not sure we offer something for quilters that others do not, but I do think we add a different perspective on quilting. Our Encyclopedia of Quilting, edited and written by Laura Nownes a well respected quilter and author, is a comprehensive view of quilting which includes the history of quilting, basics and patterns for beginners and expert alike.
What is the one thing your customers should always expect from your business?
They should expect excellence in whatever product they chose to purchase from us whether it is design, books, production, photography, writing, or research. We try to make sure we have technical experts working with our design staff on each project.
What is the one thing, do you think, your business can always expect from your customers?
I would hope that our customers enjoy their purchases enough to return again and again.
Thank you so much Donna, for popping into our site and letting us get to know you and your design/publishing company better. We wish you all the best in the future.
Donna Kooler Website
Donna Kooler on Facebook


Related Articles
Editor's Picks Articles
Top Ten Articles
Previous Features
Site Map





Content copyright © 2022 by Judie Bellingham. All rights reserved.
This content was written by Judie Bellingham. If you wish to use this content in any manner, you need written permission. Contact Judie Bellingham for details.