Dublin and the luck of the Irish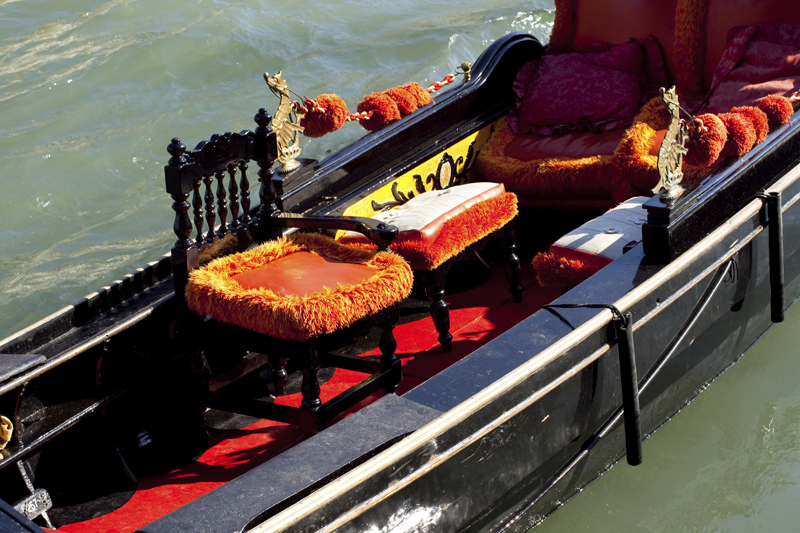 "You come from India?" asked the curious cabbie as we drove in from the airport to our hotel.

"We have a very famous Indian here,and she married a Dubliner to come and make our city her home," he said, which whetted our curiosity no end.

"Famous Indian who?" asked my husband Gregory.

" Rita Faria, who was a young Doctor, who stunned the world by winning the Miss World Title in 1966," he said." She married an endocrinologist from Dublin and lives here in the city with her children and grand children!"

What a great way to be introduced to Dublin we said, all laughing together! This anecdote gives you an idea of how friendly the Irish are and what a great holiday we had for a week in the city.

Three leaved Shamrocks, Leprechauns, faries and elves! We had grown up with these icons connected to Ireland, with the warm hearted Irish missionaries, who ran our catholic schools in India. Through our singing classes we sang about Molly Malone, the pretty fishmonger in 'Dublin's fair city' and who did not know the famous 'Oh Danny Boy?' which we sang at every party where we gathered around the piano? So, going for the ESOF 2012 in Dublin, as a Robert Bosch Fellow , was exciting for me, as Ireland would come 'alive, alive oh!' at last!

The Science Forum brings the best European scientists across the whole of Europe to showcase their discoveries and the papers they have published. For me a science journalist, it's like five days of enjoying filling my brain, in an Ali Babas cave of knowledge! Infact choosing the right session was so very difficult, as some sessions overlapped and I missed on several, that I would liked to have attended.

We lived in the Temple Bar Hotel which is in the heart of Dublin and literally gave us, the visitor, a peek at the pulse of the city. Our room was on the fourth floor, directly above the 'Buskers' pub where singers regaled customers into the wee hours of the morning. Leaving my window open a crack, we drifted in and out of sleep listening and revelling in songs, that we all know back in India. None of that head banging stuff, just nice traditional Irish ballads and songs.

The Irish are very creative and so writers and singers abound. We happened to stumble on a statue of James Joyce, the Irish author, while we walked around O'Connell Street waiting for our tour bus to arrive. Ofcourse I had to get a picture with him and then happily found several statues of famous icons of Dublin strategically placed for visitors, taking a 'Literary Walk' across the city. Oscar Wilde, Emma Donoghue, Jonathan Swift, Samuel Beckett and Marian Keyes were some of the names I resonated with.Even the President of Ireland in his inauguration speech at the opening of the conference read out a poem by Oscar Wilde which resonated with all of the audience. Later we were treated to the amazing River Dance by a very talented dance troupe, with a smashing lazer show in the back ground.

A few of us flew in a day early to go on a trip to see the Wicklow Mountains and Glendalough vales. The trip cost us 25 Euros which is expensive for our standards, but what the heck? Once the conference started we would be locked indoors with work.

" Ireland's called the country of trees," said Gillian our tour guide proudly, pointing to the Ash, Oak, Beech and Elder trees. "It takes 200 years for an Oak tree to reach maturity, and they are considered sacred," she explained while we looked up in awe at a beautiful specimen. The Wicklow mountains were covered with purple Heather all beginning to bloom. Interestingly it is on these mountains that many great films like 'Braveheart', 'Excalibur' and 'King Arthur' have been filmed with the trees and the mountains covered with thistle. To bring it into a more modern context, Gillian told the younger tourists that all the Dracula and Werewolf films were also shot in the Wicklow mountains.

For our media party we were taken to the Guinness factory with the tour ending up at the Gravity Bar on the top of the seven story building, designed in the shape of a giant pint of Guinness. Called the Guinness storehouse, it was a fermentation plant from 1904 to 1988 and has now been turned into a seven story visitor experience. Each floor goes into the secrets of making the 250 year old brand of lager, which has loyal followers across the globe, even in Indai. It was an amazing experience and then when we reached the top, we were all treated to a lavish dinner with tall glasses of Guinness, for those of us who drink it! A live band regaled us with popular Irish songs like Cockles and Mussels, Danny Boy etc.and when the tunes became more bouncy and the Guinness had relaxed the crowd, many got up to happily dance around to the catchy Irish melodies.

But in the midst of all this splendour and new found wealth, Dublin has a shockingly moving art installation, on the banks of the River Liffey. The Famine Memorial which was crafted by Irish sculptor Rowan Gillespie and is dedicated to the Irish, who were forced to emigrate during the 19th century famine.

The hopelessness on the faces of the starving bronze figures in rags, standing on the quayside, from where they originally left, is a thought provoking reminder of a difficult time. Passing it every morning on my way to the conference, I realised that the Irish are proud of their history and their difficult past as well. That is what is necessary to put things into perspective, when wealth threatens to overtake common sense.





Related Articles
Editor's Picks Articles
Top Ten Articles
Previous Features
Site Map





Content copyright © 2022 by Marianne de Nazareth. All rights reserved.
This content was written by Marianne de Nazareth. If you wish to use this content in any manner, you need written permission. Contact Marianne de Nazareth for details.