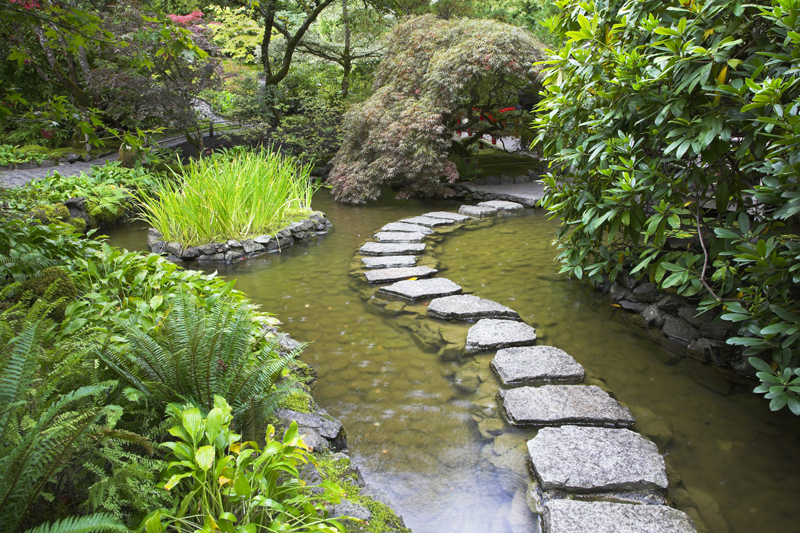 Nature saves the best for last. Witness all the spectacular late-blooming perennials. Among these are several of the sages. Some are hardy in colder zones, while others are tender perennials. Whether you choose blue blossoms or ones in varying shades of red, they all have the typically shaped sage flowers in which the lower lip curls backward.

These plants have numerous uses in the landscape. They're often seen in annual flowerbeds, perennial beds and borders as well as mixed borders. Brighten a patio with pots of late-flowering sage.

It's hard to find a plant that is showier than the Mexican sage (Salvia darcyi). Also called lipstick red sage, guava sage, and flowering guava sage, this is grown as a tender perennial or annual. Its super sized, fiery orange-red blooms, favored by hummingbirds, open from mid-summer through October. They appear on long spikes. The aromatic pale green, arrow-shaped foliage is slightly sticky. Its stems tend to be brittle. Native to the high mountains of Mexico, it is hardy in zones 7-10. This perennial is three feet tall with an equal spread.

Blue sage, whose other common names include pitcher sage and prairie sage (S. pitcheri or S. azurea), is considered one of the best blue-flowering perennials. It blooms at summer's end just when our gardens need a facelift. Native to the Midwest and the Great Plains, blue sage is hardy to zone 4. The gentian-blue, one-inch blooms appear over a long period in dense spikes from mid-summer through the fall. In rare cases they may be white. The variety grandiflora has slightly larger blossoms. The long, narrow, glossy gray, aromatic leaves clothe the tall stems. This semi-shrubby plant grows as an open three to five foot tall bush.

Pineapple sage (Salvia elegans or S. rutilans), a tender perennial hardy in zones 7-10, is a showstopper in this most colorful season. Beginning in late summer its brilliant scarlet one-inch-long tubular blooms open in spikes at the ends of the stems until the frost puts a stop to the display. Much loved by butterflies and hummingbirds, they're particularly long lasting.

Like Mexican sage, the foliage is somewhat sticky. The tantalizing fruit fragrance is released whenever the foliage is crushed. The lush, deep green, downy leaves are rough textured.

Due to its vigorous growth, pineapple sage is several feet tall with an equal width by the end of the growing season.

The tender sages are best grown as annuals or tender perennials in colder regions. Most often they're used as pot plants. These are ideal for mixed container plantings where their foliage serves as accents throughout the growing season. A ten to twelve inch or larger pot is best.

All of these sages require a well-drained soil. If you're growing them in pots, be sure and use a soilless mix, as some of the soil-based ones are heavy and poorly drained.

Most sages tolerate a dry soil, but the exception is pineapple sage. Because it prefers a moist soil, it will need watering often during hot, dry weather.

Fertilize the sages on a regular basis when they are actively growing. Generally I use a balanced soluble one at half the recommended rate listed on the label every couple weeks during the growing season. If you prefer, a time-release formula can be mixed in the potting soil at the time of planting.

Regular pruning will keep these sages compact and shapely. Do this before they begin to set flower buds in mid-summer, and again before bringing the tender ones indoors for the winter.

Generally these plants are carefree and undemanding. I rarely see any insect or disease problems. Botrytis can occur during cold, wet weather.

Pineapple sage and the other tender sages prefer warm temperatures. For that reason, wait until all dangers of spring frosts are past before planting them outdoors. During the fall months their foliage can be easily damaged by frost. I'm especially careful to bring them indoors for the night when warnings are issued.

When gardeners need further information on growing the sages, there are several useful guides. "Florida's Best Native Landscape Plants" by Gil Nelson from the University Press of Florida features 200 species that are readily available in nurseries and garden centers. Sage is among the ones the author chose to highlight. When selecting what plants to include, the author chose ones that were easy to grow, popular, hardy, and readily available. This reader friendly book is overflowing with gorgeous color photos that will come in handy when you're choosing plants. It is easy to use, and has the plants organized alphabetically by Latin name.

Southern gardeners will find the "Southern Living Big Book of Flower Gardening" to be indispensable when it comes to choosing and caring for flowering plants. It features information on sages and other plants that are suitable for Southern gardens. Along with all the basics on planning and furnishing your flower garden, it has quick, fully illustrated, step-by-step projects that can easily be completed in a weekend along with answers to all kinds of common flower gardening problems, and quick tips on how to add color to the landscape.

When it came time for 'The Doyenne of Dirt" Ketzel Levine to choose one hundred plants for her highly successful book, "Plant This! -Best Bets for Year-Round Gorgeous Gardens" from Sasquatch Books she included the ever-desirable sages. The plants are organized by season. For each plant, she features a complete list of the best cultivars and varieties, details on its care, maintenance, and desirable characteristics along with gorgeous color illustrations by artist Rene Eisenbart. This book takes the guesswork out of choosing plants once and for all.

By late summer most flowering plants are ready to call it quits, but these patriotic red and blue late-blooming sages defy this trend.



Related Articles
Editor's Picks Articles
Top Ten Articles
Previous Features
Site Map





Content copyright © 2022 by Connie Krochmal. All rights reserved.
This content was written by Connie Krochmal. If you wish to use this content in any manner, you need written permission. Contact Connie Krochmal for details.