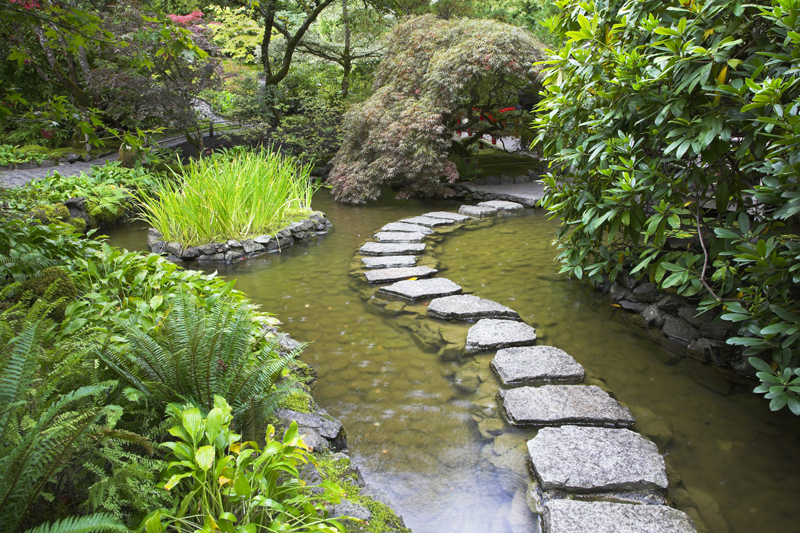 Like spring, fall is a time of rebirth. As the temperatures become somewhat cooler we feel like spending more time outdoors in the garden.

Fall is the ideal time for planting in many areas of the U.S. This should be done early enough to allow the plants to get established before the onset of winter. Local garden centers and nurseries should have an ample supply of plants available for the new gardening season. If not, you may need to order from a mail-order nursery. Some mail-order companies will ship bareroot plants in the fall.

Get a head start on that spring garden now by planting fall bulbs, and perennials, such as hostas. Begin by checking out the ones in local garden centers. If you don't see what you want, there may still be time to order from mail-order catalogs if you phone in your order and pay by credit card.

Make it easy on yourself. Learn everything you need to know about choosing and growing hostas from Rosemary Barrett, author of "Hostas." This authoritative guide was published by Firefly Books, and is based on Barrett's experience as a nursery grower and hosta hybridizer. Her personal plant collection features over a hundred hosta cultivars. This volume features over 170 different kinds, illustrated with over 200 gorgeous photos by well-known garden photographer Derek Hughes.

Fall brings a new gardening season. One way to create seasonal interest in the garden is to choose autumn-blooming wildflowers, such as Joe-Pye-Weed, and asters. When it comes to growing native plants, there is no better guide than "Grow Wild!" by Lorraine Johnson from Fulcrum Publishing. With photos by Andrew Leyerle, this essential guide provides all the information you need to select suitable plants and care for them. This is an excellent source to regional gardening. The author has wonderful suggestions for the Northeast, Northwest, and the prairies. For each of these sections she focuses on a particular regional garden and how that garden came into being. She highlights suitable woody plants, ferns, wildflowers, and other plants.

Judging by the title, "Trees of Texas-an Easy Guide to Leaf Identification" by Carmine Stahl and Ria McElvaney from Texas A & M University Press would seem to have limited application to other parts of the country. Yet, this isn't true. In fact, nearly one-third of the native trees that are found in America can be found in Texas. In addition to being a useful guide to tree ID, this book also contains valuable information that will be useful in choosing trees.


It features details on the growth rates, potential size, hardiness, recommended landscape use, and their growing requirements. There are even recipes for wild edible plants, fascinating highlights on the history of the plants, and much more. The bulk of the book consists of scanned leaf images organized by leaf shape. There are also life-size images of flowers and fruits as well. This book makes it easy to choose the best trees for your landscape.



Editor's Picks Articles
Top Ten Articles
Previous Features
Site Map





Content copyright © 2022 by Connie Krochmal. All rights reserved.
This content was written by Connie Krochmal. If you wish to use this content in any manner, you need written permission. Contact Connie Krochmal for details.