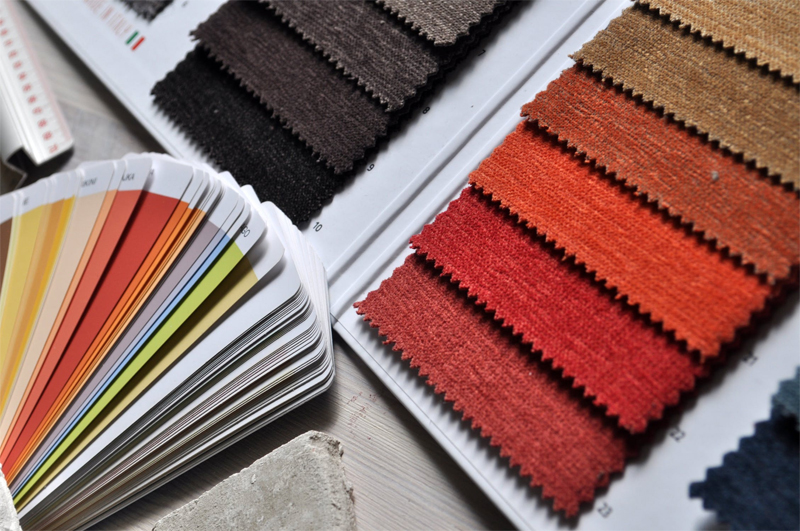 A simple baby quilt with a Prairie Point (PP) embellishment.
Here is a simple idea for making a baby quilt or a quilt for a small child, which takes little effort, yet looks very impressive. IS1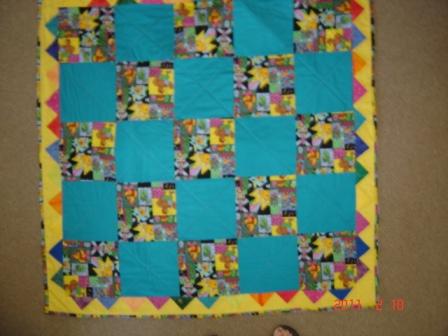 The quilt is made up of 13 patterned fabric blocks and 12 plain fabric blocks, 44 PP and four borders. The blocks can be any measurement you'd like. I used 8" blocks for this quilt.

Place the fabric squares in 5 rows alternating pattern with plain, and with the patterned fabrics on the outside. Sew them together in rows, and then sew them together to make the first part of the quilt top.

Now the fun part. In your stash cut 44 squares measuring 4" x 4". For the best result, make each PP from a different fabric. This brings color and excitement to the quilt.




I have used the colors in the patterned fabric to source the colors for my PP.

To make one Prairie Point:
Fold the square in half then bring the folded edges to the centre forming a triangle. Have the edges touching. Press well.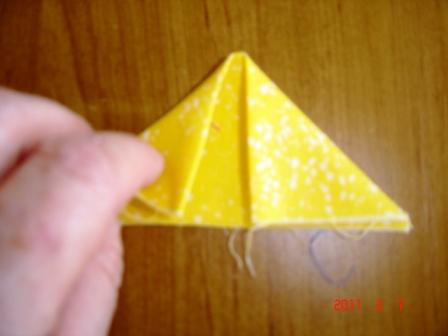 After making all 44 PP's, take 12 and place them on the edge of the finished quilt top, right sides together.



Place these PP's next to each other, with a little overlapping. I can't give you exact measurement for overlapping but suffice to say it's best to have the 12 PP's sitting equally across the edge. Do likewise for the opposite edge.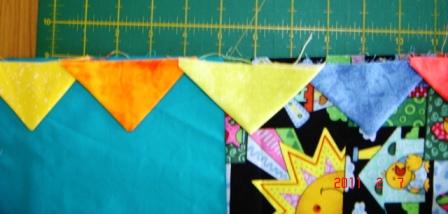 Now cut 2 pieces of the border fabric (in this case the yellow fabric) about 5" wide by the length of two sides on the finished block quilt top. Place the border fabric on top of the PP's right sides together. Stitch the three layers together (quilt top, PP's and border). Open the border and press open.




Cut the remaining two pieces of the border fabric 5" by the length of the remaining opposite sides. Stitch as before and press open. Now the PP's sit away from the border, flapping their happy colors.

Finish the quilt as usual, three layers of quilt top, batting and backing. Machine Quilt, and then bind the quilt. Don't forget to label your lovely creation.


Related Articles
Editor's Picks Articles
Top Ten Articles
Previous Features
Site Map





Content copyright © 2022 by Judie Bellingham. All rights reserved.
This content was written by Judie Bellingham. If you wish to use this content in any manner, you need written permission. Contact Judie Bellingham for details.