May I Introduce...... Jo Northcott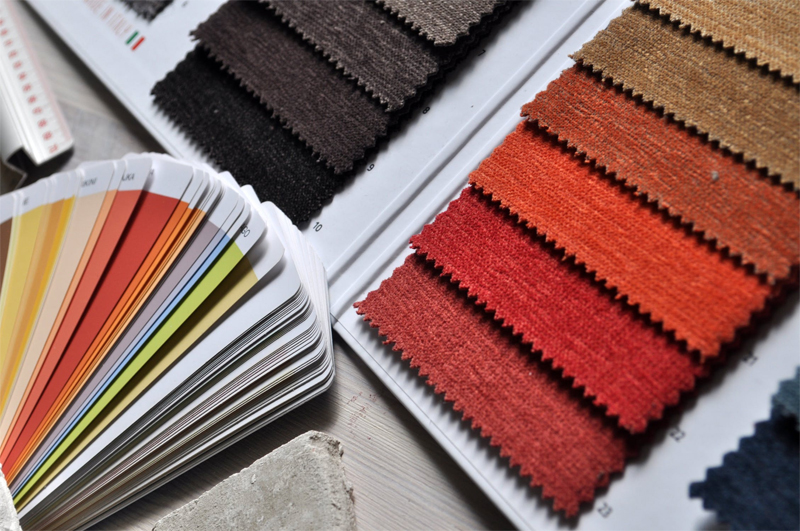 May I introduce…….. Jo Northcott. Our paths crossed at a recent quilt show that was presented by the Australian Machine Quilters Association. I was blown away with the quilt that Jo had entered titled Midnight Mariners. This quilt was truly awesome. Jo created the look of a Mariners Compass, but had used a wholecloth approach and used the magic of her long arm quilter to give the impression of the compass points.
What inspired me most of all was the courage Jo showed by stitching with very bright cotton on the black background. Nowhere to hide any errors here. And it was perfect. I'm please that Jo has achieved a number of awards with this quilt, the latest being first prize at the Queensland Quilters Quilt Show 2009 in October for the Open Machine System Quilter category.
I invited Jo to pop in to Bellaonline and speak to us about her passion.
Good morning Jo, welcome to Bellaonline Quilting. Firstly may I ask, how and when did you become interested in quilting?
I became interested in quilting about 20 years ago, but didn't make my first quilt until I was in my 30's.
What kinds of fabric crafts do you create?
Quilts, quilts and more quilts. Wish I had more time in the day!
What is it that attracts you to quilting and fabric crafts in general?
Well, being a professional machine quilter, I see so many gorgeous quilts. I would love to make them all.
How did you learn the basics of quilting?
I went to a patchwork shop and had some lessons. I certainly caught the "quilting bug". That's when I decided to buy a Longarm Quilting Machine, and here I am 6 years later.
What are you working on right now?
I have several projects on the go. I won't tell you how many! But I am currently working on another wholecloth quilt to enter into the WA Quilters Guild show next May
Where do you look for inspiration when you are beginning a new quilt?
I know it sounds crazy, but I do dream of quilts, and as soon as I wake up I'm on the internet looking for more ideas.
If you had to choose a Favourite piece you have made what would it be?
So far, my Favourite piece would be my whole cloth quilt "Midnight Mariners" as this quilt has won some awards this year.


What was the most difficult piece you have created and why?
The most difficult piece, I don't do difficult. I love simple quilts. Less is always more.

What would be your Favourite part in the process of creating a quilt?
My Favourite part would be coming up with ideas. My head is full of ideas and I'm slow working on getting them out of my head and onto quilts.

Tell me about your start into quilting.
Many years ago I found a purse on the side of the road – the purse had $5000 in it. I took the purse back to the owner which was a little old lady. She asked for my address etc, and about 3 months later, a quilt was posted to me from the little old lady. That was when I fell in love with quilts.

Where do you live?
I live in Sorrento, Western Australia.

Where were go born and where did you grow up?
I was born in Perth, Western Australia and grew up there.

Tell me about your family. What do they think about your quilting?
I have 2 beautiful little girls, ages 7 & 3 and a wonderful , patient husband.
My husband is very supportive in my business (machine quilting) and the girls have grown up with me quilting.

What other hobbies do you have besides quilting?
I don't really have much time for other hobbies – probably shopping!

What inspires you creatively?
Probably seeing so many different quilts. Some I just love and some are not my taste – but how different they are when they are quilted.

What is your favorite color?
My Favourite color is blue.

What's your favorite color scheme in a quilt?
I love seeing blue quilts. I always enjoy quilting blue quilts, but I have never made one!!

What is your favorite part of the quilting process?
My favorite part is the binding – then I know I have finished.

Do you enjoy machine quilting?
I love it. Love it, love it.

Has quilting ever helped you through a time of struggle or heartache? Can you share about that?
Well, my sister is seriously ill in hospital at the moment and I am making her a quilt. She will be in there for some time, so I'm hoping she will love it.
What is your favorite quote or motto?
Just do it! I have so many customers' quilts to do, so I say to myself, Just do it. The other one I say is "not happy Jan". Always makes me giggle.

Do you collect certain types of fabrics, quilting tools, gadgets, or supplies?
I love toile fabric. I collect toile fabric. Who knows what I'm going to do with all this toile?

Thank you so much Jo for taking the time to talk with us today. We'll watch your quilting journey with interest.




Related Articles
Editor's Picks Articles
Top Ten Articles
Previous Features
Site Map





Content copyright © 2022 by Judie Bellingham. All rights reserved.
This content was written by Judie Bellingham. If you wish to use this content in any manner, you need written permission. Contact Judie Bellingham for details.