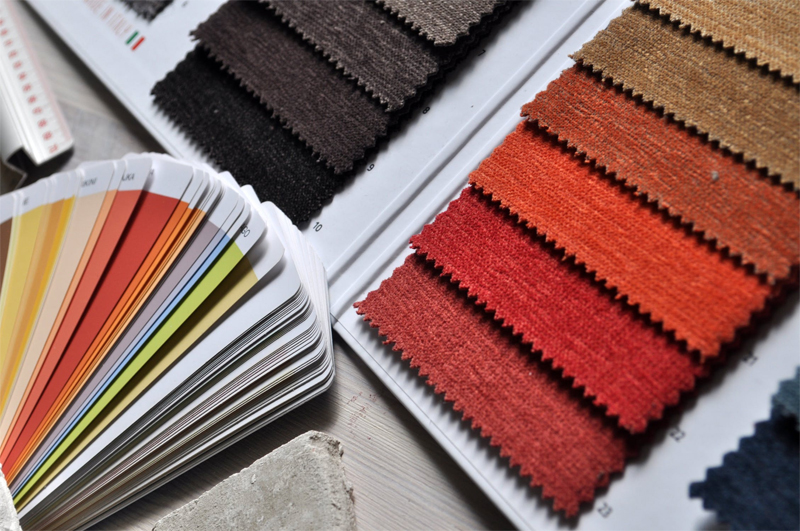 I'm often asked by Bellaonline readers about certain terms that are used in quilting. I've been collecting these requests and have answered them here for everyone to see. If you have any more terms you'd like to be explained, please send me an email (link on this page) and I'll endeavour to get the right answer for you.
Bearding.
Firstly, I'm often asked about bearding. No it's not about men who choose not to shave regularly, but about how some batting comes through the small needle holes when quilting. Some battings are likely to beard much more than others. Some battings have a fine muslin woven on top which is called bonded batting, and this is said to prevent the bearding problem. Another way to avoid the appearance of batting is to use the right colored batting. If you have a dark fabric in the majority of the quilt top, it is suggested that you use dark colored batting. It is also said that wool batting is more likely to continue batting throughout the life of the quilt, and that 80% cotton, 20% polyester batting is the best for very little bearding.
Bleeding.
Bleeding is a problem for quilters and can be very disheartening. Firstly, bleeding means that there is excess dye in the fabric and that the dye has not been properly set. The way you usually find out that this is an issue is when you first wash your quilt and colours run into each other. Very disheartening after spending many hours creating your wonderful quilt. (shed tears). There are several ways to remedy this. Various products are available from your supermarket that gets rid of colors that have run. Synthrapol is one of these products that will keep dye from settling on other fabrics when used in your washing water. One way to avoid this problem is to prewash suspect fabrics before assembling your quilt.
Fat Eighths and Fat Quarters.
Firstly, a fat eighth is a piece of fabric that is cut 18" x 11".
A Fat Quarter is a basically one yard of fabric cut in half lengthwise, and in half widthwise. This usually measures 18" x 22".
Fussy Cutting
Fussy Cutting is a technique that is used to isolate and select certain areas on your fabric. Using a clear template in the particular shape you desire, place this on the area you wish to have and cut out. This can be repeated often over your piece of fabric. This technique is particularly helpful when you wish to place particular sections into your block.

Selvedge.
Selvedge is the non-fray bound edge on the side of the fabric, usually where you find the maker or manufacturers name and sometimes the fabric name and dye dots. This area is usually a tighter weave and will usually pucker after washing so it is recommended not to include this section in your quilting. You will notice little holes above the selvedge edge, which when used will provide a weaker seam that when using cloth from the body of the fabric.



Related Articles
Editor's Picks Articles
Top Ten Articles
Previous Features
Site Map





Content copyright © 2023 by Judie Bellingham. All rights reserved.
This content was written by Judie Bellingham. If you wish to use this content in any manner, you need written permission. Contact Judie Bellingham for details.