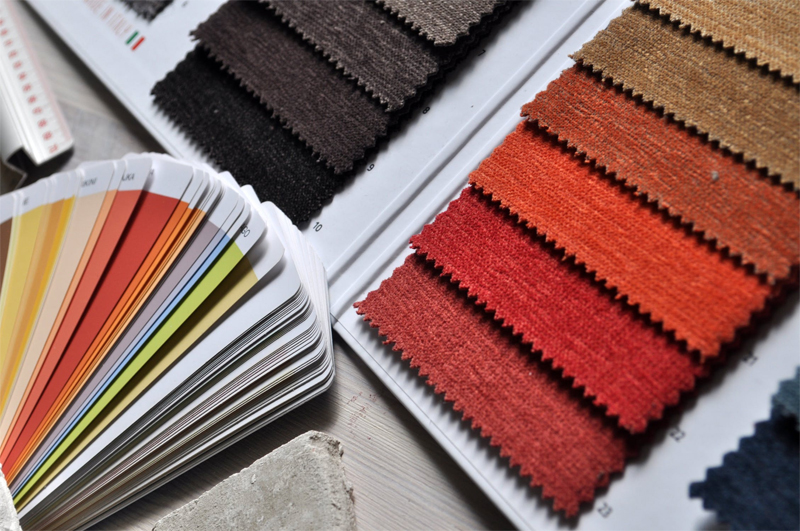 Hexagon quilts are a time honored genre of quilting that seems to have been popular just about for ever. Most quilters at some time in their quilting journey will have tried out the hexagon piecing method. Gail Chalker and a group of other quilters have joined together to create The World's Biggest Hexagon Quilt. I'm really excited about this venture and I have copied the information I have so far and am proud to present it to you. I invite all my readers to participate in this challenge. Let's see how big it gets!!
Here's the detailed information:
(i)The Inaugural TASA (The Australian School of Appliqué) will be held in Gatton in May 2010. In conjunction with TASA we will be having a Retrospective Quilt Show which will display Antique and New Reproduction Quilts.
As a special part of this Quilt Show we are hoping to create the
World's Biggest Hexagon Quilt
. We will be asking the Guinness Book of Records to adjudicate our challenge at the Quilt Show. The completed Hexagon Quilt will be displayed as a special feature at the Quilt Show.
After the completion of the Quilt Show the hexagon quilt will be made into smaller quilts and distributed to Nursing Homes and Aged Care Facilities. Everyone who participates in this challenge will go in to a draw for a Fabric Bundle Prize valued at $250 donated by Sew Creative, Gatton (Queensland, Australia). The more rosettes you enter the more chances you have of winning! So how can you be part of this exciting challenge?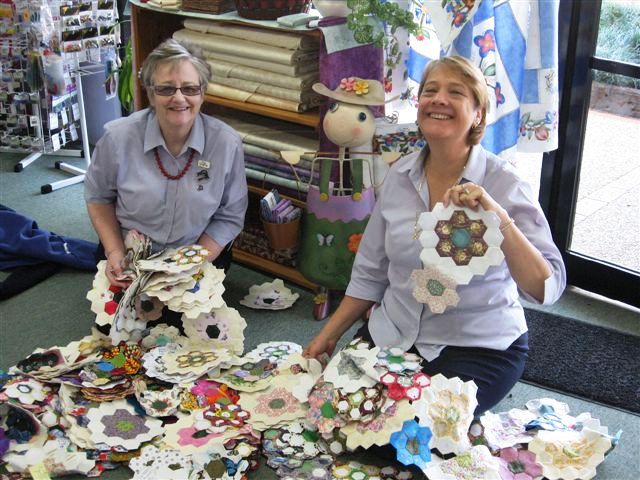 There are two styles of rosette which can be submitted. All hexagons must measure 1" along the completed side. Packs of pre-cut templates are available at most quilt shops and provide an accurate and convenient way of making the hexagons.
Rosette #1
Centre hexagon – green fabric
First round – Any fabric of your choice. Let your imagination run wild. Fussy cat, alternate fabrics, scrap fabrics. Anything that takes your fancy.
Second round – Cream fabric
Rosette #2
Centre hexagon – green fabric
First round – Any fabric of your choosing
COMPLETED ROSETTES MUST ARRIVE NO LATER THAN 1ST DECEMBER 2009

The Greatest Hexagon Challenge
60 East St
Gatton Q 4343
Queensland, Australia
If you would like a photo of the completed quilt please send a stamped, self addressed envelope with your rosettes and one will be forwarded to you.
The completed quilt will be on display at the TASA, Gatton during the 14th -16th May 2010
Enquiries to Gail Chalker: 07 5462 2401 (work) or email: gailchalker@bigpond.com
Thank you so much for your continuing support of the Challenge. To date we have received over 770+ rosettes from Australia and as far away as Canada. Being very brave I estimated the number of rosettes needed to make a 15.5 metre long quilt, then the number of hexagons to make the rosettes etc. After being overwhelmed for a few minutes I feel we are nearly half way to our target.
I have been asked who is putting the rows together, and, the answer is 5 of us! As soon as the rosettes arrive all details are entered into the 'book of hexagons', stamped envelopes are filed and the hexagons sorted into rows, a row of cream rosettes and then a small rosette row. Extra green connecting hexagons are added and all are put into a paper bag ready for one of the team to pick up and stitch the rows. Once the rows have been stitched the row is 'marked off' from the master sheet in segments of 1.2 metres. It is so encouraging to see the master sheet have more and more lines marked as completed. The team is hoping to have at least 8 metres on display at the Queensland Quilters Exhibition to be held at the Convention Centre in October, 2009.
Please continue to send in rosettes as we need at least another 800 rosettes and of course we would love more than 800!


Related Articles
Editor's Picks Articles
Top Ten Articles
Previous Features
Site Map





Content copyright © 2022 by Judie Bellingham. All rights reserved.
This content was written by Judie Bellingham. If you wish to use this content in any manner, you need written permission. Contact Judie Bellingham for details.