In Praise of the Needlewoman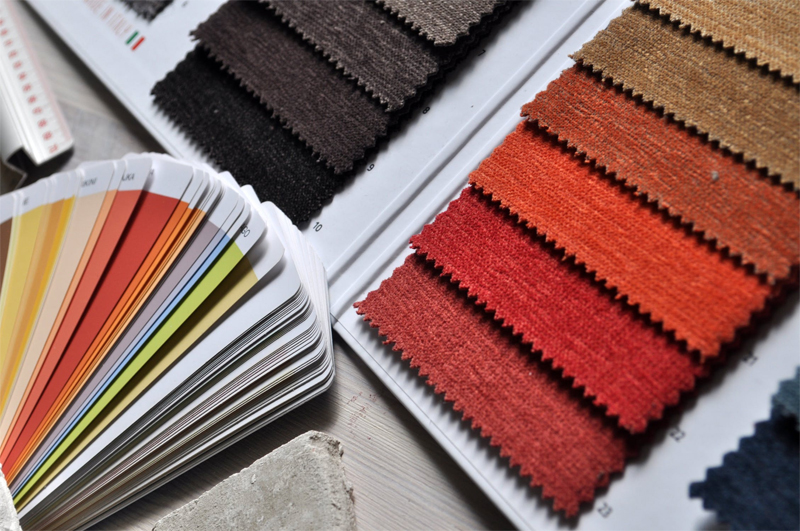 In Praise of the Needlewoman.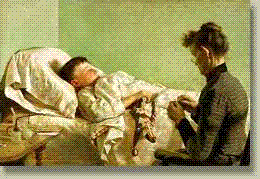 Embroiderers, knitters, lacemakers and weavers in art. Occasionally, during the journey in this life something comes across your path that simply takes your breath away. It may be a perfectly formed flower, an amazing sunset, a passage of words, or perhaps a composition of music. All of these things leave you with a feeling of complete awe of the creator of such beautiful things.
I've recently discovered a book that has left me with such a feeling and in fact I'm only now, getting my breath back! The book I'm referring to is called In Praise of the Needlewoman Embroiderers, Knitters, Lacemakers and Weavers in art.
This book is the result of a thesis researched and written by Gail Sirna. This publication contains a compilation of beautiful paintings of needlewomen, by artists such as Vermeer, Renoir, Picasso, Monet, Gauguin, Cezanne, Van Gogh and Cassat. These paintings span from the times of the old masters, through the Impressionist and Pre-Raphaelites period right into the twentieth century.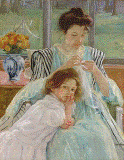 Since time memorial, women from all walks of life have taken needle in hand either for the most utilitarian of needs or simply for the pleasure of creating something of artistic beauty. Artists over the centuries have endeavored to capture the concentration and serenity of the needlewoman whilst she stitches, or have tried to portray the necessities of needlework in ordinary day to day life, present the world over.
The author of this sumptuous publication Gail Carolyn Sirna, has had an interest in needlework for over 30 years. It was through her passion for needlework that led her to the art that portrayed her Favourite pastime. Gail enrolled in the honors program at the National Academy of Needle Arts. In Praise of the Needlewoman evolved from Gail's' honors research for this program. Gail writes, "For peasant and princess, cave dweller, and career woman, needlework has been a most gratifying endeavor for the human being, especially women
I have my Favourite paintings in this book. I especially love the painting titled "The Sick Child" which was painted by J.Bond Francisco. Whilst the mother is busy with her hands, sitting at the bedside, the painter captures her anxiety for her seriously ill child who lays unmoving in the bed. I also enjoy looking at some of the lesser known works by both well known artists and totally unknown artists. Gail Sirna completes this publication with interesting information and expert comments relating to each individual painting
The intellectual capacity of the writing is a pleasure to encounter, just as each painting is a treat of its own.
Amazon.com Website
Gail Sirna Website


Related Articles
Editor's Picks Articles
Top Ten Articles
Previous Features
Site Map





Content copyright © 2022 by Judie Bellingham. All rights reserved.
This content was written by Judie Bellingham. If you wish to use this content in any manner, you need written permission. Contact Judie Bellingham for details.