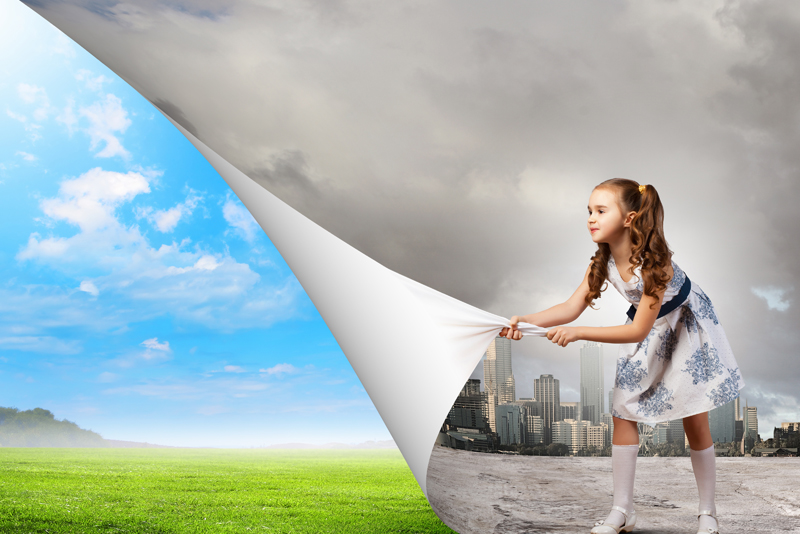 I've recently moved into a fixer-upper home and my latest renovation project is the little 2nd bathroom on the main floor. As I dithered over my paint colour choices, I started thinking about what kind of paint to get. I'd heard that some brands of paint are more environmentally-friendly than others and thought I would look into it.
House paint is quite a cocktail of chemicals, and these chemicals become a permanent resident in your home once spread all over your walls. That strong and pungent odour is a perfect example of what's being added to your indoor air. These chemicals, called volatile organic compounds (VOC) continue to be released into your home long after the initial smell has disappeared.
VOC fumes can cause headaches, dizziness, as well as irritation of the eyes, nose and throat. Combine paint fumes with all the other chemicals in your home (cleansers, air fresheners, bath & beauty products, pesticides and more), and you can have indoor air that is 2 to 5 times more polluted with organic compounds than outdoor air (
EPA website
)
Many of these chemicals are added to paint to improve spreadability and coverage, help brighten colours, speed drying time and to prevent fungus growth. Though helpful, they are by no means necessary. Newer paint formulations are becoming less hazardous to one's health.
The VOC content in paint falls under the EPA's smog regulations, because these are considered air pollutants. Currently, all paints must have levels less than 250g/L. In order to be labelled "zero-VOC", there must be less than 5g/L
Several major paint manufacturers are offering low-VOC or even zero-VOC brands of house paint. Here are some links, or you can always ask for them at your local home improvement store.
AFM Safecoat
Sherwin-Williams Greensure products
Benjamin Moor Eco Spec
Best Paint Co.
Old Fashioned Milk Paint
These paints will not stink up your house during application (well, not as much anyway), they won't pollute your air afterwards and they are less harmful to the environment during clean-up and disposal.


Related Articles
Editor's Picks Articles
Top Ten Articles
Previous Features
Site Map





Content copyright © 2023 by Terri Paajanen. All rights reserved.
This content was written by Terri Paajanen. If you wish to use this content in any manner, you need written permission. Contact Farjana Amin for details.