Mandarin Oriental – Boston's Art Museum Hotel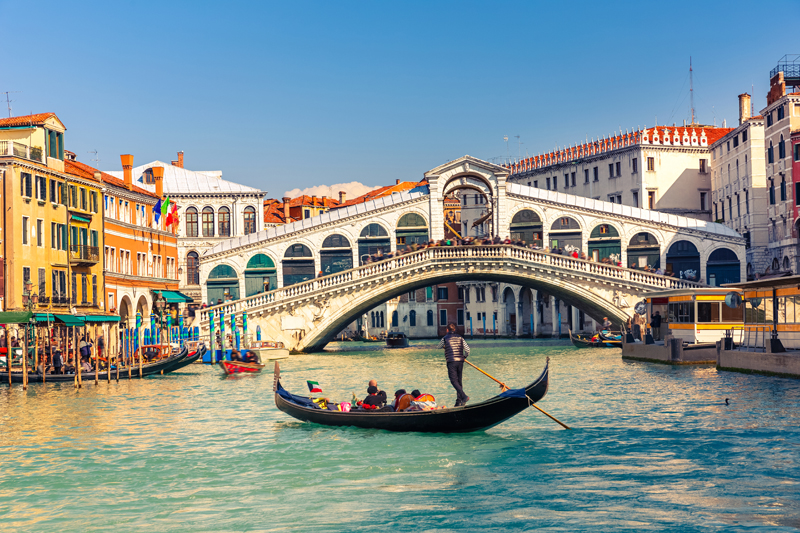 The opening of the new Renzo Piano-designed wing at the Isabella Stewart Gardner Museum, barely a year after the neighboring Museum of Fine Arts unveiled its highly acclaimed American Wing, has again turned art lovers' eyes on Boston.
We were there for the preview opening of the Gardner wing, and decided to stick to the art theme by choosing a hotel known for its own eye-boggling art collection – Mandarin Oriental Boston. A 25-minute stroll along the fens – a vast swath of watery green space in the heart of the city – took us to the Venetian-style palazzo that Isabella Stewart Gardner built as her home and as a museum to house her own private art collection.
Back "home" in the hotel after reveling in the artistic genius of Renzo Piano and his Italian Renaissance forebears (Mrs. Gardner's collections centered on this flourishing artistic era), another visual feast awaited us. About three dozen pieces of contemporary art, all of museum quality, adorn the hotel's public areas, adding a sophisticated elegance without losing the warmth that's a Mandarin signature.
Before we toured the entire collection, with the aid of a fully illustrated color booklet that identifies each piece, we sank into cushy chairs in front of the blazing fireplace in the lobby lounge, where we were served cups of tea from the tea bar. Over the mantle was David Mann's 2007 piece commissioned by the hotel, a fiery splash of red entitled
The Given
.
From our comfortable lobby vantage we could see ceramic pieces by Ben Owen and Miranda Thomas, a stone sculpture by Will Robinson and a pair of abstract paintings by New England artist Frank Stella,
Moby Dick
and
The Whale as a Dish
.
Behind the reception desk hangs Judith Brust's large
Life Line No. 3
; when we had admired it on checking in, the guest representative pointed out a series of beautiful inlaid wood panels over our heads. British pop artist David Hockney's almost monochromatic lithograph
The Deux
completes this lobby gallery. Booklet in hand, we toured the two corridors off the lobby to see works by Terry Rose and Herb Jackson.
Ascending the Grand Staircase (which leads to the glass-enclosed walking bridge that connects the hotel to Copley Place shopping center) we could view the 12 wood engravings by Terry Winters (whose work is featured at The Museum of Modern Art). Above, in the lobby and main corridors of the Arcade level, are more works by Judith Brust, a pair of profiles by Manolo Valdez and a trio of woodcuts by Robert Siegelman. The focal point at the top of the staircase is Guy Dill's dramatic bronze and aluminum sculpture
The Gnat
.
More works hang in the various meeting rooms, and mixed in among all of these – and in the guest room corridors above, are vintage photos and prints of Asian life on loan from the archives of the Boston Public Library, just up the street in Copley Square.
More original works, by Terry Rose, Herb Jackson, Donald Sultan and Ann Ballard provide focal points in Asana, the hotel's up-scale restaurant and two by Will Robinson and Jean Charles Spindler add drama to the adjacent M bar & Lounge.
The same high degree of taste and artistic style welcomed us to our large room overlooking Back Bay. The curved lines and silky brocade of a crescent-shaped sofa and oval table in the sitting area set a very subtle Asian tone without overstating the point. Their lines were reflected in the oval desk, which could double easily as a table for in-room dining.
The king-sized bed was dressed in 400-count linens and a cloud-soft comforter, and large bedside tables held good reading lamps. The walk-in closet had plenty of space for luggage and built-in drawers, as well as thoughtful amenities – soft bathrobes, slippers, an umbrella, shopping bag and clothes brush. One of the drawers hid a safe large enough for a laptop.
The bathroom held a deep soaking tub, glass-enclosed shower and large vanity with a generous assortment of bath and grooming amenities. A very well-designed set of mirrors on the double door could be adjusted to form a full-length three-way mirror, and the lighted make-up mirror was set to one side so near-sighted guests could get close enough to apply eye make-up without their glasses. Like rooms with only one bathrobe and luggage rack, this is a common oversight that I find highly irritating – Mandarin gets full points for not missing a trick.
Mandarin Oriental Boston is at 776 Boylston Street, just off Copley Square; tel 617 535 8888;
www.mandarinoriental.com


Related Articles
Editor's Picks Articles
Top Ten Articles
Previous Features
Site Map





Content copyright © 2023 by Barbara Radcliffe Rogers. All rights reserved.
This content was written by Barbara Radcliffe Rogers. If you wish to use this content in any manner, you need written permission. Contact Barbara Radcliffe Rogers for details.