Choosing Trees for the Home Landscape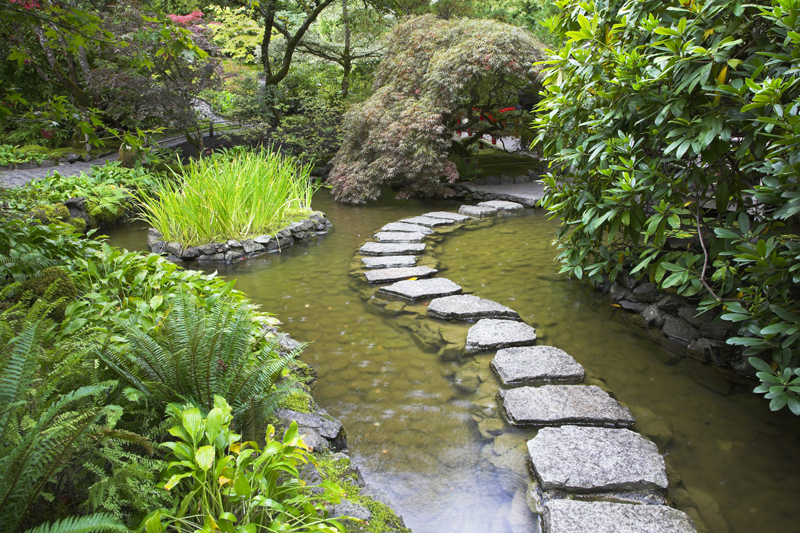 Of all the plants in the landscape, trees are the most enduring. Whether we're choosing a flowering tree for seasonal interest or shade trees, it doesn't matter. Select ones that are well adapted and a proper size for the landscape.

Redbuds are one of the jewels of spring. Gardeners can now select a new fruitless cultivar called Don Egolf, released by the National Arboretum. It grows to about nine feet in height and is slightly width. This slow growing compact plant can be grown as a multi-stemmed shrub if desired. Its attractive dark green foliage is pest-resistant. During the very early spring it produces rosy, mauve blossoms. Bumblebees are fond of redbuds. Don't be afraid when you hear the tree buzzing with activity, for they rarely sting.

Magnolias are popular spring-blooming trees. They can be relied on for both their lovely blossoms and attractive foliage. Some are hardy to zone 5 or so, while others are more tender. So, check the hardiness zone listing on the plant label or catalog before buying. Alta is a Southern magnolia that was discovered in Georgia. It is a superior, upright, narrow tree. Though it can ultimately reach forty feet or so in height, it will only be fifteen to twenty five feet wide. Alta is quick growing.

Of the other Southern magnolias, the Milky Way is extremely nice. It has ten-inch wide flowers that are heavily textured. They have a pleasant musky fragrance. The white-flushed blossoms are almost pure white with pink tinges on the inside, while the outside is pale violet-pink. Athene is noted for its unusual fragrance, lemony to almost licorice-scented. These handsome blooms, nearly a foot wide, are ivy white with a pink blush.

The American elm is under attack by the dreaded Dutch elm disease, but there are other kinds that have some resistance. The lacebark elm is even suitable for warm areas. The Bosque lacebark elm was discovered in Loganville Georgia. Bosque has a very nice shape. It has an upright pyramidal shape with a good strong trunk. Resistant to elm leaf beetle and Dutch elm disease, Bosque tolerates hot, dry growing conditions. Choose a spot in full sun with well drained soil. The leaves are yellow-orange in the fall.

As the native dogwoods have come under attack by the anthracnose, the kousa or Japanese dogwood has come to the rescue. There is even a variegated kousa, Kristin Lipka's variegated weeper. The outer margins of the leaves have an irregular white border. Sometimes the leaves will also be splashed with white. During the fall the foliage becomes a dark red. The tree has distinctive weeping branches. Robert Lipka discovered the original weeping branch in Pennsylvania.

Ginkgoes are native to Asia, but they seem to feel very much at home in the Carolinas. I've seen very nice specimens growing on the campus at Clemson University. Golden Globe is a recent introduction. These are male plants, so there will be no annoying fruits falling on patios or sidewalks. Compared with most ginkgoes, it is faster growing and is very densely branched. Like other ginkgoes, Golden Globe is resistant to heat, air pollution, and salt. It isn't fussy about pH either. Golden Globe was discovered as a seedling in Georgia.

When selecting trees, it is sometimes hard to make the best choices. That's where a good book comes in. Whatever size and whatever features you need, you'll find great recommendations in "The Hillier Manual of Trees and Shrubs" from David & Charles. This completely updated edition has been expanded to include 1500 more plants (it now features over 10,000 plants in all), including all the new Royal Horticultural Society Award winners. The growing requirements, hardiness, size, and flowering periods are provided along with the dates of introduction and origins. The encyclopedia entries are divided into four sections. These include trees and shrubs, conifers, climbers, and bamboos. The glossary has helpful lists with plants for different situations, bloom time, etc. Gardeners can't find a more helpful book.

No doubt about it, trees are important for landscapes. However, we rely on trees in so many ways. In Tree Lore & Legends, Gerald S. Lestz shares some fascinating highlights about this precious group of plants. Published by John Baer's Sons, this engrossing booklet is a touching survey of the many roles trees play in our culture. From trees that predict the weather to folk medicine and proverbs, it's all in this publication.

Whenever you're choosing trees and other landscape plants, consider the features of the plant as well as the growing conditions in your yard.



Editor's Picks Articles
Top Ten Articles
Previous Features
Site Map





Content copyright © 2021 by Connie Krochmal. All rights reserved.
This content was written by Connie Krochmal. If you wish to use this content in any manner, you need written permission. Contact Connie Krochmal for details.